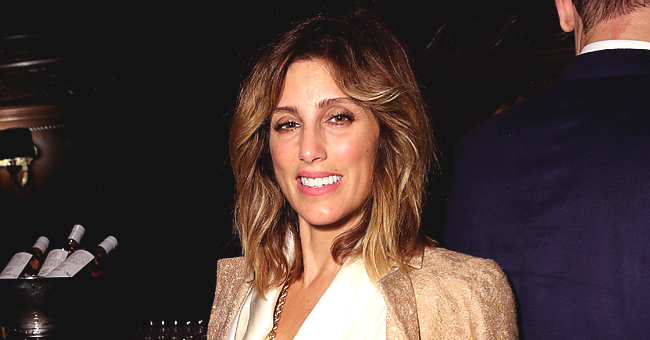 Getty Images
Bradley Cooper's First Wife Jennifer Esposito Looks Great 12 Years after Their Divorce

Jennifer Esposito, who was married to Bradley Cooper for just a few months, looks absolutely incredible in the new photos she shared on social media.
Esposito took to Instagram on October 21, 2019, to share a series of photos of herself with her companions, and a lot of fans said she's still gorgeous.
"I could not have asked for a better opportunity than to work with the NCIS cast and producers."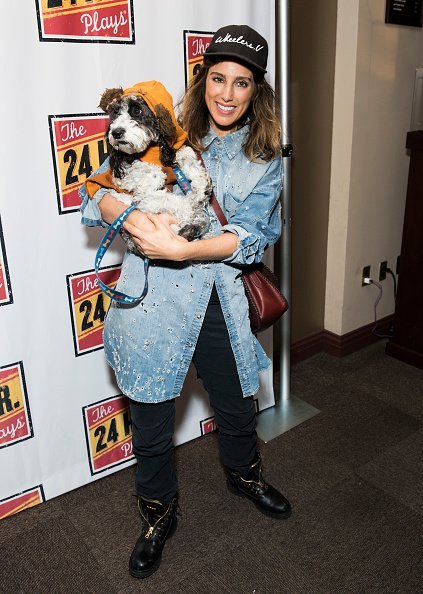 Jennifer Esposito at American Airlines Theatre on October 30, 2017 in New York City. | Photo: Getty Images
One person wrote, "Beautiful pics....lovely smiles....gorgeous....."
"Stunning ladies, take care," added another fan.
Born in April 1973 in Brooklyn, New York, the actress and author launched her career with an appearance on "Law & Order" in 1996, according to IMDB.
She went on to star as Stacey Paterno on the hit TV series, "Spin City." Her first major film was "Summer of Sam."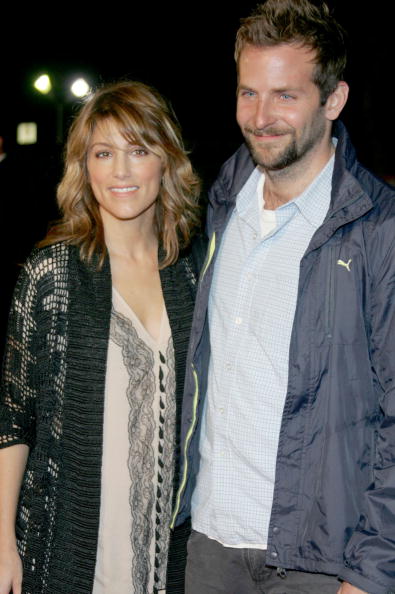 Jennifer Esposito and Bradley Cooper at the FOX Westwood Village theatre on November 5, 2006 in Westwood, California. | Photo: Getty Images
Beginning in 2010, she played the role of Jackie Curatola in the TV series, "Blue Bloods." However, when her celiac disease began to conflict with her work, she decided to leave the cast a few years later.
From 2016 to 2017, Esposito starred on the hit CBS series "NCIS," playing Special Agent Alexandra Quinn.
In a tweet dated back to June 10, 2017, Esposito revealed exactly why she left the show. She wrote:
"No i am not ill but I so appreciate your concern. Was not meant to be there long but happy I was. Met some great new friends! Love 2u all."
Esposito likewise issued a statement to Deadline when news of her exit broke.
"It was a great experience," she said. "I could not have asked for a better opportunity than to work with the NCIS cast and producers."
As reported by PEOPLE, Esposito married Cooper in late December 2006. Their vows occurred in the South of France.
However, only four months later, she filed for divorce, citing irreconcilable differences.
"Jennifer Esposito has filed for divorce. She asks that you respect her privacy at this time," a rep for the actress said in a statement at the time.
Meanwhile, Cooper's rep said in a different statement, "The divorce was mutual and they've been separated for quite a while."
In her 2014 memoir, "Jennifer's Way: My Journey with Celiac Disease — What Doctors Don't Tell You and How You Can Learn to Live Again," Esposito claimed that one of her exes was a "master manipulator."
"He was funny, smart cocky, arrogant and a master manipulator," she wrote. "I didn't necessarily find him that attractive, but I figured that I could enjoy his sense of humor and nonsense for a while."
"We had fun, but he also had a mean, cold side. His personality could flip on a dime," she added.
In spite of the fact that Esposito never named the ex she talked about; speculation abounded that she was referring to Cooper.
Please fill in your e-mail so we can share with you our top stories!