Diane Keaton: Career, Relationships, A Deep Kiss and Yet Unmarried
73-year-old actress Diane Keaton is an icon who continues to wow her audience till this moment. The lively screen sensation has been in some of the greatest movies ever seen and has many memories to show for it.
To say that septuagenarian actress Diane Keaton is a screen goddess wouldn't be far from the truth. 
Some of her great movies include the second and third parts of "The Godfather," "Reds," Marvin's Room," and more recently, "Book Club" and "Poms."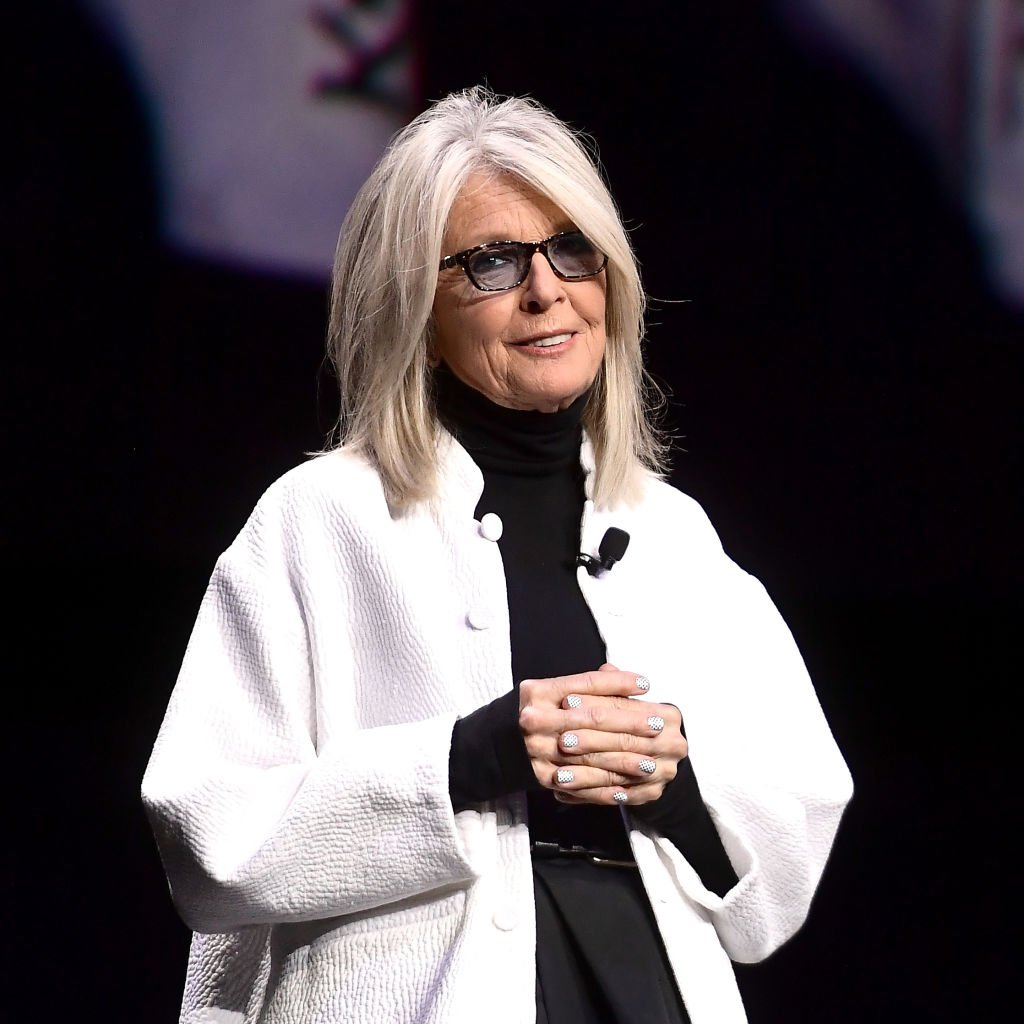 One movie, though, that brought her into world consciousness and earned her an Academy Award for Best Actress is "Annie Hall." The romantic comedy starred Diane alongside actor and director, Woody Allen. 
Another notable film that Diane starred in is the 2003 hit movie, "Something's Gotta Give," which earned her a Golden Globe Award for Best Actress in a Motion Picture. 
Diane Keaton's role in the "Annie Hall" movie is one of her best performances as an actress. Many believed that the film, written by Woody Allen and Marshall Brickmann, and directed by the former, explained Woody's relationship with Diane. 
The movie title gives credence to that notion, because Annie is a nickname for Diane, while Hall is her original surname. Whatever be the case, Diane gave the movie life with her sense of humor and actions, earning it more rave reviews. 
Apart from her sole Academy Awards win, Diane is also a winner of two Golden Globe Awards, as well as an AFI Lifetime Achievement Award. 
THE MEN IN DIANE'S LIFE
Asides her iconic movie roles and awards, Diane Keaton, is known for her romantic relationships with some of her co-stars from her movies, such as Woody Allen, Warren Beatty, Al Pacino, and Jack Nicholson.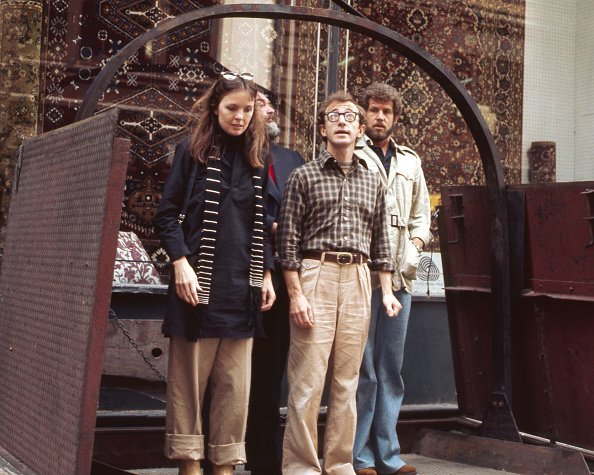 She could also have dated the late technology guru and founder of Apple, Steve Jobs. One would wonder what it must have been like being involved with a lot of these star names. Well, only Diane Keaton can say.
DIANE AND WOODY ALLEN: A LOVE STORY WRITTEN ON SAND
It can't really be argued that Diane Keaton's acting career took a turn for the better when she began to work with Woody Allen.
The co-actors starred in eight movies, including "Play It Again Sam," the previously mentioned "Annie Hall," "Radio Days," and "Manhattan." 
It wasn't only the movies that brought these two together, as they enjoyed a sweet romance. Diane has been in many relationships since she stopped dating Woody, but the one with him is the most impactful in her life. 
She admitted to that fact in a 2013 interview with "The Telegraph," where she said:
"I still love him—there are some people who stay in your life and it matters and they are in for the long haul. We often talk on the phone."
That love also withstood the toughest tests. When Woody Allen was accused of abusing his adopted daughter, Dylan Farrow, Diane was one of the few people who stood by him. 
In a tweet in 2018, she stated that Woody was her friend and that she would continue to believe him. She shared a video from 1992, in which the director denied claims against him, and asked tweeps what they thought about the video. 
DIANE KEATON AND WARREN BEATTY: WARREN'S SEXINESS WAS THE ATTRACTION
Diane Keaton acted as Warren Beatty's lover in the 1981 movie, "Reds." The pair carried on with an off-screen romance, though it didn't last.
However, years after the film, she still gushes over Warren, who she describes as beautiful, gorgeous, and sexy.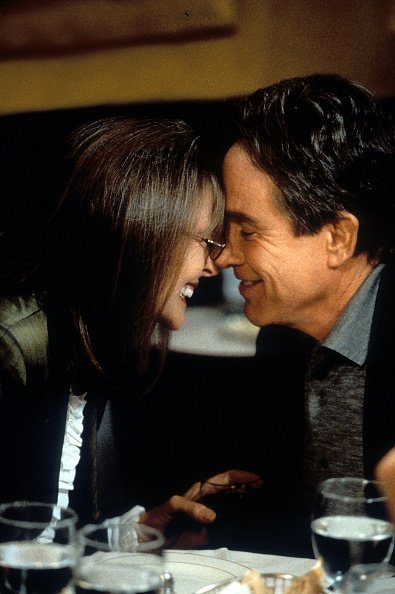 In an interview with Variety in 2016, Diane narrated her feelings towards Warren the first time she saw him. She said:
"The first time I saw Warren was in 'Splendor in the Grass.' I mean, Come on! He was, I mean, to die for. A Dream. I mean, 'Bonnie and Clyde?' Come on. And not only was he beautiful, gorgeous and sexy and captivating and mysterious and a great movie star but also an unbelievable producer and director." 
AND AL PACINO?
All the men in Diane's life came at certain moments in her life. Woody in her twenties, Warren in her thirties. As for Al Pacino, she met him in her late thirties/early forties, but wouldn't describe him as the love of her life.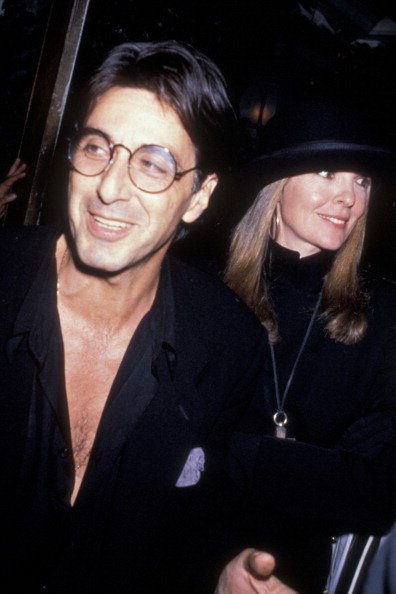 In the Telegraph interview, Diane had this to say about Al Pacino:
"I was really taken with Al from the very beginning. Our relationship was absolutely wonderful in some ways, but is he the love of my life? No, not really, because he wasn't the love 'of my life'… He was the love of that time of my life."
THE INFAMOUS KISS WITH JACK NICHOLSON
What could make Diane Keaton forget her lines in a movie? The answer to that is a kiss from Jack Nicholson. The pair co-starred in the 2003 movie, "Something's Gotta Give," a romantic comedy, where their characters engaged in a passionate kiss.
The effect of that kiss turned out to be quite rewarding for Diane, who claimed that it reawakened her sexual appetite. It also made her forget some of the lines of the movie.
In an excerpt from her book, "Then Again," she described that moment:
"For me Diane, not Erica (her character in the movie), the kiss was a reigniting reminder of something lost suddenly found. I don't know what Jack felt. I just know everything that came out of his mouth gave me the rush of a first-time love, over and over again. It wasn't from the script. It was Jack."
That kiss didn't lead to an off-screen romance though Jack would have wished for such. Diane's acting was so good and believable that Nicholson got hoodwinked. 
The movie's director and writer, Nancy Meyers, revealed that after the scene of the film where Diane's character, Erica, told Jack's character, Harry, that she loved him, Jack Nicholson walked out and told her (Nancy) that Diane had told him she loved him. 
Nancy then explained to him that it was part of the script, at which point he said okay. The actor had thought Diane was in love with him. 
IF ONLY DIANE HAD DATED STEVE JOBS
There is an interesting story involving Diane and the late Steve Jobs. In an interview on "The Ellen DeGeneres Show," Diane narrated her first and only meeting with the tech icon. 
It so happened that in the 70s, she was reveling in the fame the movie "Annie Hall," had brought her way when she ran into a young Steve Jobs (eight years younger than she was), and he wanted to meet her in person. 
She went to his apartment, and all through their discussion, he kept talking about computers and his innovation, which was primed to change the world. 
However, she never got to see him again after that meeting, as she was not prepared for all that computer talk.
Looking back now, one thing she took away from that experience is that she could have dated Steve Jobs, and tagged herself an idiot, saying:
"Can you imagine? What an idiot I was."
DIANE KEATON REMAINED SINGLE
With all the relationships she has been in, it is somewhat surprising that Diane has remained single. In fact, she hasn't dated for 35 years. In an interview with Instyle Magazine, when asked if guys take her out, she said:
"Never. All right? [laughs] Let's just get that straight. That one's important, I haven't been on a date in I would say 35 years. No dates."
She further stated that though she had a lot of male friends, there were no dates. Diane never thought she would be unmarried all her life. 
Growing up, she had always wanted to marry, but as it turned out, she found herself being single all through. Diane describes herself as an old maid and disagrees with the notion that if one doesn't marry, then the person is destroyed. 
Realizing that she would never marry didn't turn Diane away from having children; hence she went and adopted two children, at the age of 50.
The children, a girl, named Dexter, 24, and a boy named Duke, 19, are adored by their mom. In that Telegraph interview from six years ago, Diane spoke about the need for a male presence for her kids and wished that she started raising the kids at a younger age. 
Lately, Diane Keaton is becoming sort of an Instagram sensation, with many of her posts attracting a wide range of viewership. She is an absolute enigma, and fun to be with — more life to Diane Keaton, the Icon.