Loni Love Recreates Lizzo's Iconic Met Gala Look during Halloween Episode of 'The Real'
Loni Love packed on the glam on Thursday as she channeled Lizzo in the singer's iconic Met Gala look for the Halloween episode of "The Real."
Our favorite TV talk shows caught the Halloween bug on Thursday, and the Fox daytime show, co-hosted by Love, Tamera Mowry-Housley, Jeannie Mai, and Adrienne Houghton, was no exception.
Love took to Instagram with a series of photos showing off their Halloween costumes. By the way, the comedian wasn't the only one to borrow a leaf from the Met Gala. All the co-hosts came dressed in popular celebrity looks from fashion's biggest event.
"My iPhone started to die, and then my iWatch started to die and it started to get dark, then you start panicking and it starts to feel claustrophobic"
In May, Lizzo walked the famous Met Gala steps in a jaw-dropping pink ensemble, and we have to say, Love's recreation was spot on!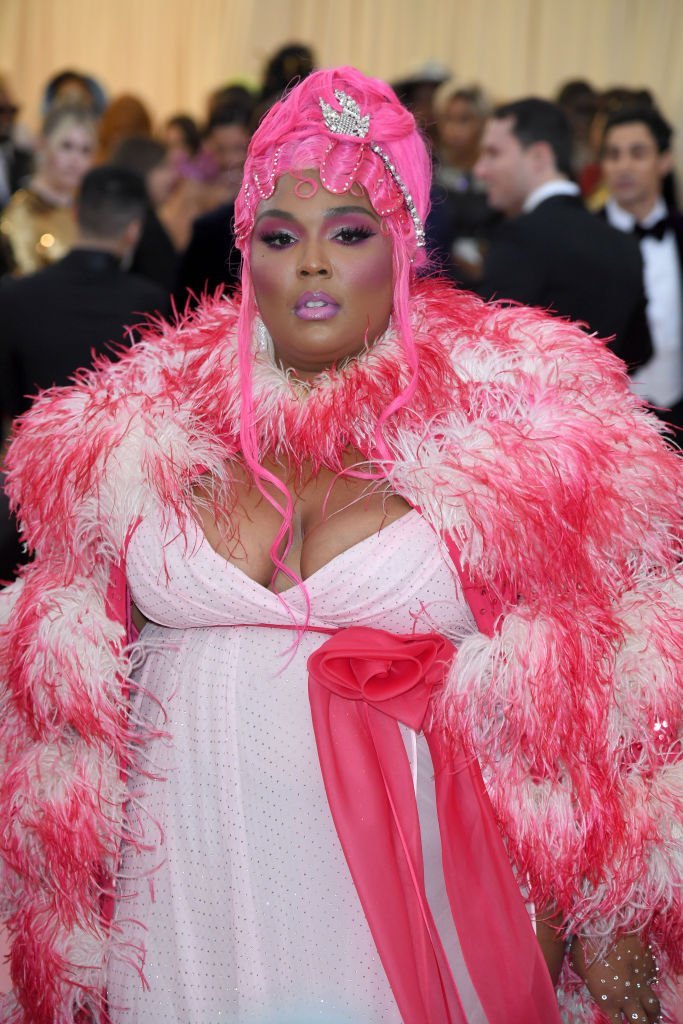 LONI LOVE'S REPLICA
From the floor-length dress with a plunging neckline to the sash, feathery cape, and a colorful pink updo, Love nailed the look. And the icing on the cake? The co-host also whipped out a flute – arguably Lizzo's favorite instrument – during the show.
"Thank you to the crew, glam and producers of @therealdaytime for working so hard to make this #halloween lit!!!" Love captioned the photo gallery that featured images of her fellow co-hosts.
WHAT THE LADIES WORE
Beyond having the ladies pay tribute to some iconic Met Gala looks, "The Real" went all out to re-model the show set after the Gala's famous steps where celebrities pose for the cameras. Paparazzi, with flashing cameras, also stood to one side.
As PEOPLE noted, Mowry-Housley came dressed as Katy Perry in her Victoria's Secret-style angel wings from 2018, Mai was Rihanna in her breathtaking yellow ball gown from 2015 and Houghton delivered a spot-on recreation of Lady Gaga's series of looks and dramatization from this year's ball.
SCARY HALLOWEEN TALES
The ladies later sat together to share some of their crazy Halloween stories. Mai brought up her mom, Mamma Mai's confusing Halloween costume, while Mowry-Housley recalled getting lost in a corn maze for two hours.
"We just went to a pumpkin patch. They have this huge corn maze," shared the "Sister Sister" star. "My husband did it; he said he finished it in an hour."
FUN GONE WRONG
Unfortunately, Mowry-Housley did not have as much luck as her hubby, and even with the help of a map, she eventually got lost. According to her:
"At first it was like fun, but then once my iPhone started to die, and then my iWatch started to die and it started to get dark, then you start panicking and it starts to feel claustrophobic… my husband started calling and he was like 'your children are getting worried.' They were waiting with flashlights at the end, for two hours!"
According to Parade, the episode also had "When They See Us" star Asante Blackk stop by to discuss the cultural importance of the four-part miniseries that shook the nation back in May.
In all, it looks like the ladies of "The Real" had the kind of Halloween they won't be forgetting in a while.