Kathy Griffin of 'Suddenly Susan' Shares Bedroom Photo as She Celebrates Her 59th Birthday
Kathy Griffin looks as good as ever as she approaches 60 and she's not afraid to show it. With every right to do so, she's still taking sexy photos. 
Comedian and actress Kathy Griffin turned 59 on Monday and she was feeling herself on her big day. She took to Instagram to allow others to get a taste, too. 
The former reality star appeared to have a quiet birthday — or at least, she's kept any other celebrations on the down-low. Her birthday post is found below.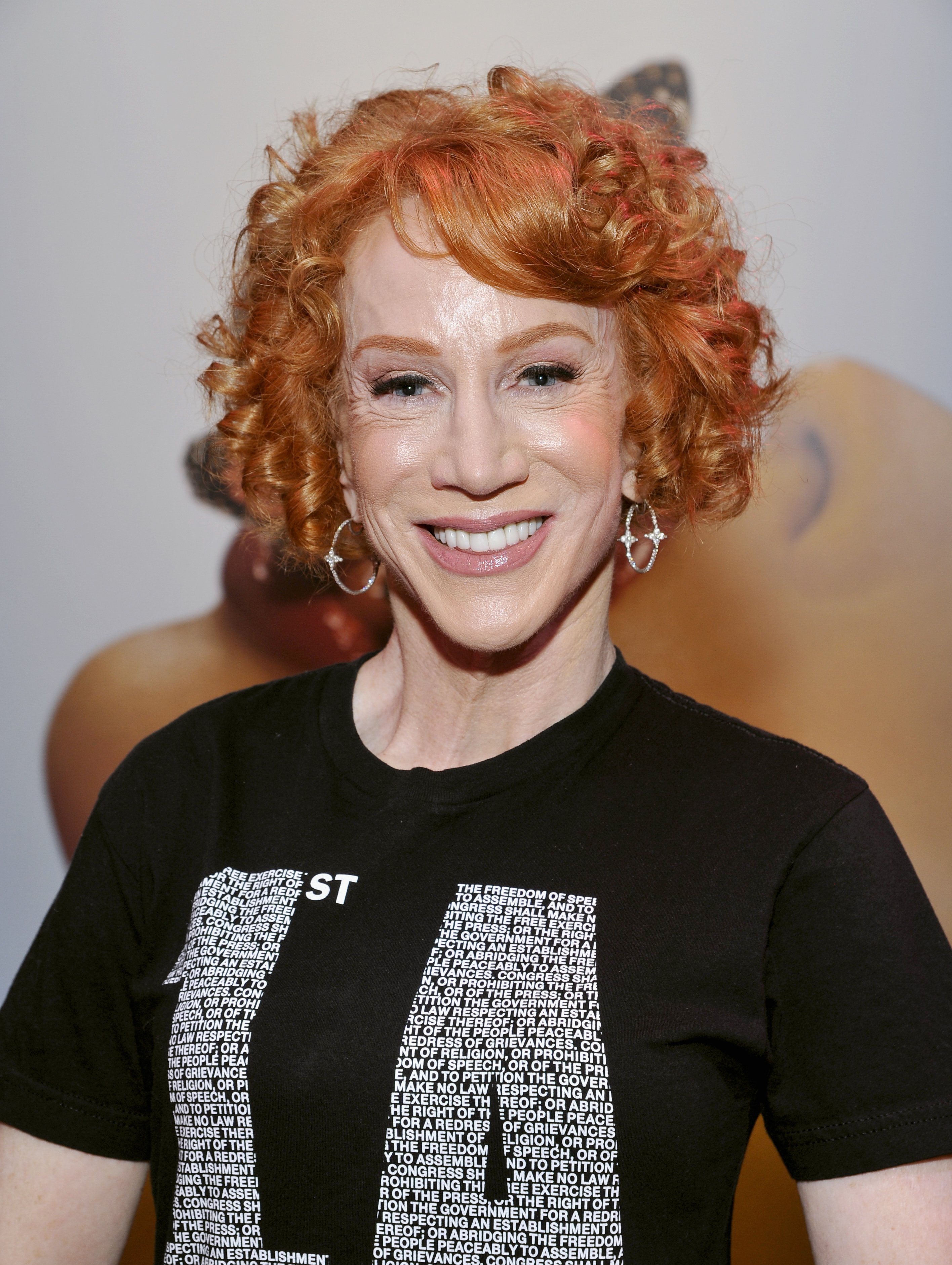 The shot was taken from overhead and showed Griffin resting on her back with a comforter and pillows around her. She wore a leopard print bra and black underwear. 
With nothing else on, the tv writer and producer had her fiery red hair let out as her arms rested on the pillows. She looked to the side and smiled care-free. 
She wrote in the caption: "Morning fellas. I'm 59 today," adding a kiss emoji at the end. Her fans filled the comment section with birthday wishes and compliments about her youthful body. 
Celebrity friends who chimed in to say Happy Birthday included Kate Beckinsale, Lance Bass, and Gloria Estefan. Griffin followed up the post with another sultry picture.
This time, she wore a black bustier and matching miniskirt as she stood in a stairway. Her black and red pumps were several inches high. Again, Griffin smiled pleasantly for the amateur birthday photoshoot.
The caption read: "59 today and no [expletive] left to give." However, we hope Griffin cares for the opinion of at least one person in her life —boyfriend Randy Bick if he's still around. 
The pair were together for seven years before they announced their split last November. In April, Griffin revealed that the two decided to give it another go via Instagram. 
They were recently spotted at the 2019 HBO Emmy Awards After Party showing affection. If that's anything to go by, the pair are doing well for now. 
Unfortunately, Griffin has a much bigger issue on her plait. Last week, she recorded some huge balls of red smoke that were a distance off from her California home. 
The wildfires in the area plagued threatened many homes, including celebrities like Griffin who live in the area. In the video, Griffin stood in her driveway as she captured the site of flames closest to her home.
No, I'm not one of those a-holes stopping on the side of the freeway to get this video. Took it from my driveway. Endless thanks @LAFD @LAPDHQ and all first responders. They are tireless heroes! #GettyFire pic.twitter.com/NCFSq5fKFR

— Kathy Griffin (@kathygriffin) October 28, 2019
In her caption, she thanked the firefighters and first responders for being "tireless heroes" as they worked to stop the fires. Kudos to Griffin for also tirelessly keeping her body in good health.