Wendy Williams Posts & Deletes Sweet Photo with Charlamagne Tha God after Ending 10-Year Feud
Wendy Williams quickly deleted the picture she posted of herself with Charlamagne Tha God, which supposedly proved that they finally ended their decade-long feud with one another. 
In 2008, Charlamagne the God was fired from Wendy Williams' radio show after a tense argument with Williams' then-husband. Now that she's separated from Kevin Hunter, it seems Wendy and Charlamagne have decided to reconcile after more than ten years. 
On Instagram, Wendy posted a now-deleted selfie with the radio host, saying: "He learned from the best. Loyalty is everything! My guy is doing his thing!"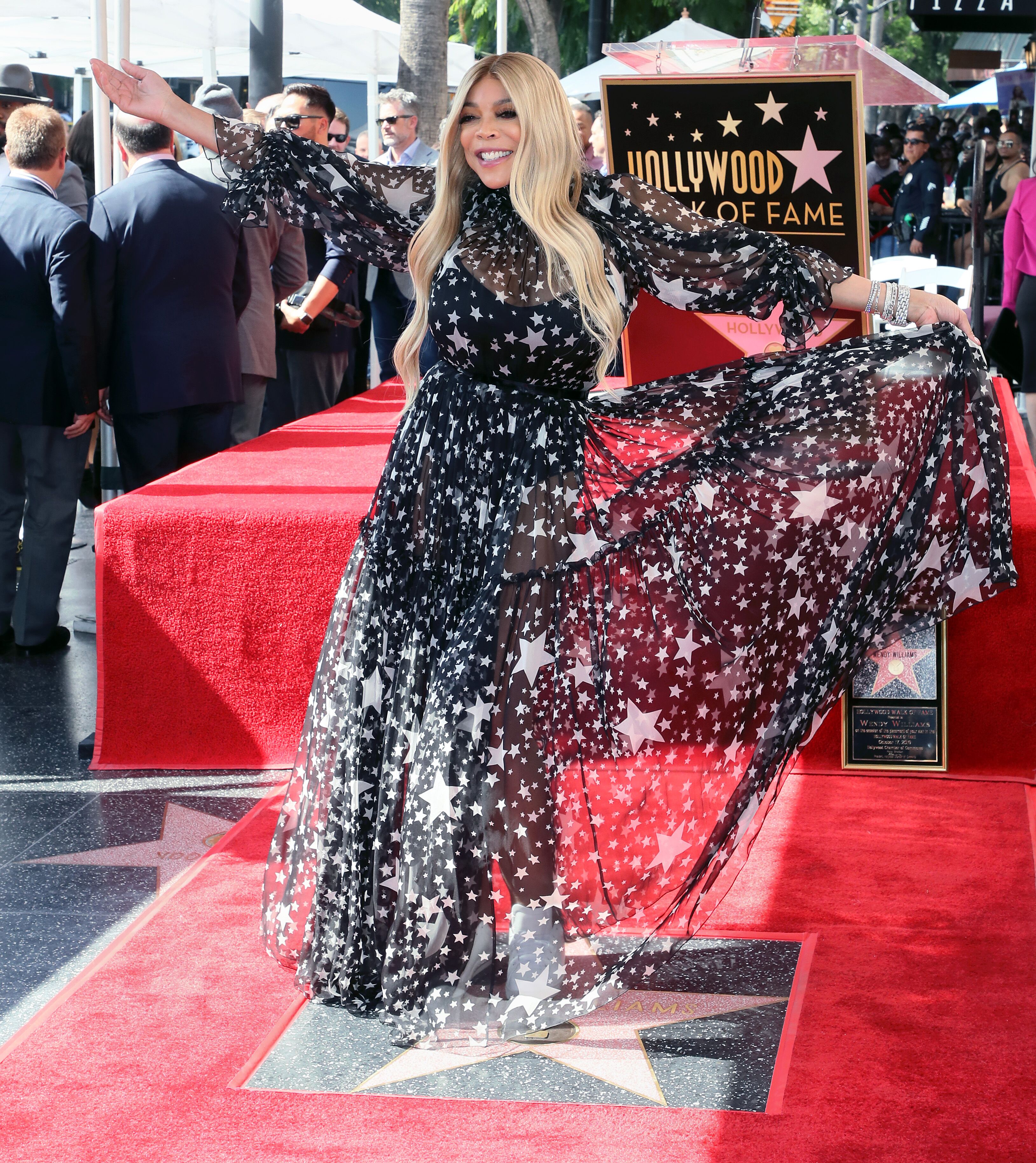 Charlamagne Explaining His Fall-Out with Williams
Naming Kevin "Donkey Of The Day" on "The Breakfast Club," Charlamagne said: 
"The reason Kevin Hunter and I fell out, and the reason why I don't communicate with Wendy anymore is because of Sharina. Kevin got upset because he thought Sharina liked one of my homeboys and he thought that I was hooking Sharina up [with other men]." 
Revealing Kevin's Mistress as "Sharina"
The Sharina that Charlamagne was pertaining to, is Kevin Hunter's mistress, whom he's been with for quite a while now. After Wendy finally decided to divorce her cheating husband, Charlamagne spoke to him publicly through his radio show, saying: 
"Kev, you deserve everything that is happening to you right now because you do understand that everything you attempt to do to someone has already been done to you. You were so busy trying to get me fired, and look… Wendy Williams soon-to-be ex-husband is being fired as her manager and executive producer of the TV show amidst this divorce scandal."
A Rekindled Friendship
Through it all, Wendy and C were able to fix their relationship after he invited her former boss to dinner. While she might have deleted the post of both of them together, it seems all is well between both of them and it'll remain that way for good. 
It may be good between Wendy and Charlamagne, but the same can't be said about Williams' relationship with Nicki Minaj.
A Ruined Relationship with Nicki Minaj
In her own "Queen Radio" show, Minaj slammed Williams over her vicious comments about her husband, Kevin Petty. 
After finding out about Williams' rude comments about Petty on "The Wendy Williams Show," Minaj gave the host a taste of her own medicine. 
"I know we're human first, we're human before we're celebrities, we're human before we're personas. And I know you must have gone through a lot. But you are demonic, and that's why this stuff unfolded. If I were you, I would go and pray, ask for forgiveness."
No Signs of Reconciliation
It turns out, the "Super Bass" singer was hurt after Wendy mocked her relationship with Petty, whom she called a "killer" and a "sex offender."
Although Minaj didn't necessarily confirm or deny the claims made by Williams, she shares that there's a difference between someone "doing their job" and someone doing it "viciously." 
With such statements, it seems there won't be any reconciliations happening between the two women any time soon, especially after the words they've said against each other.