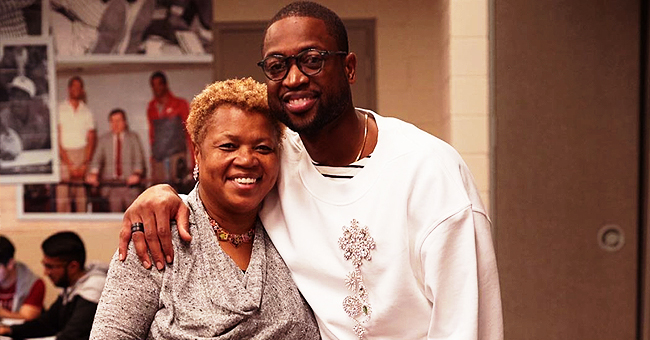 Instagram/dwyanewade
Dwyane Wade Shares Sweet Tribute to Mom Jolinda on Her 65th Birthday
Retired NBA star Dwyane Wade recently took to Instagram to share a heartfelt tribute for his mother, Jolinda Wade, on her 65th birthday. She has been his number 1 fan from the beginning, even when her addiction sent her to jail.
Dwyane Wade couldn't be prouder of everything his mother has accomplished in the last decade of her life, and he made sure to let the woman know how much she means to him with a heartfelt birthday post.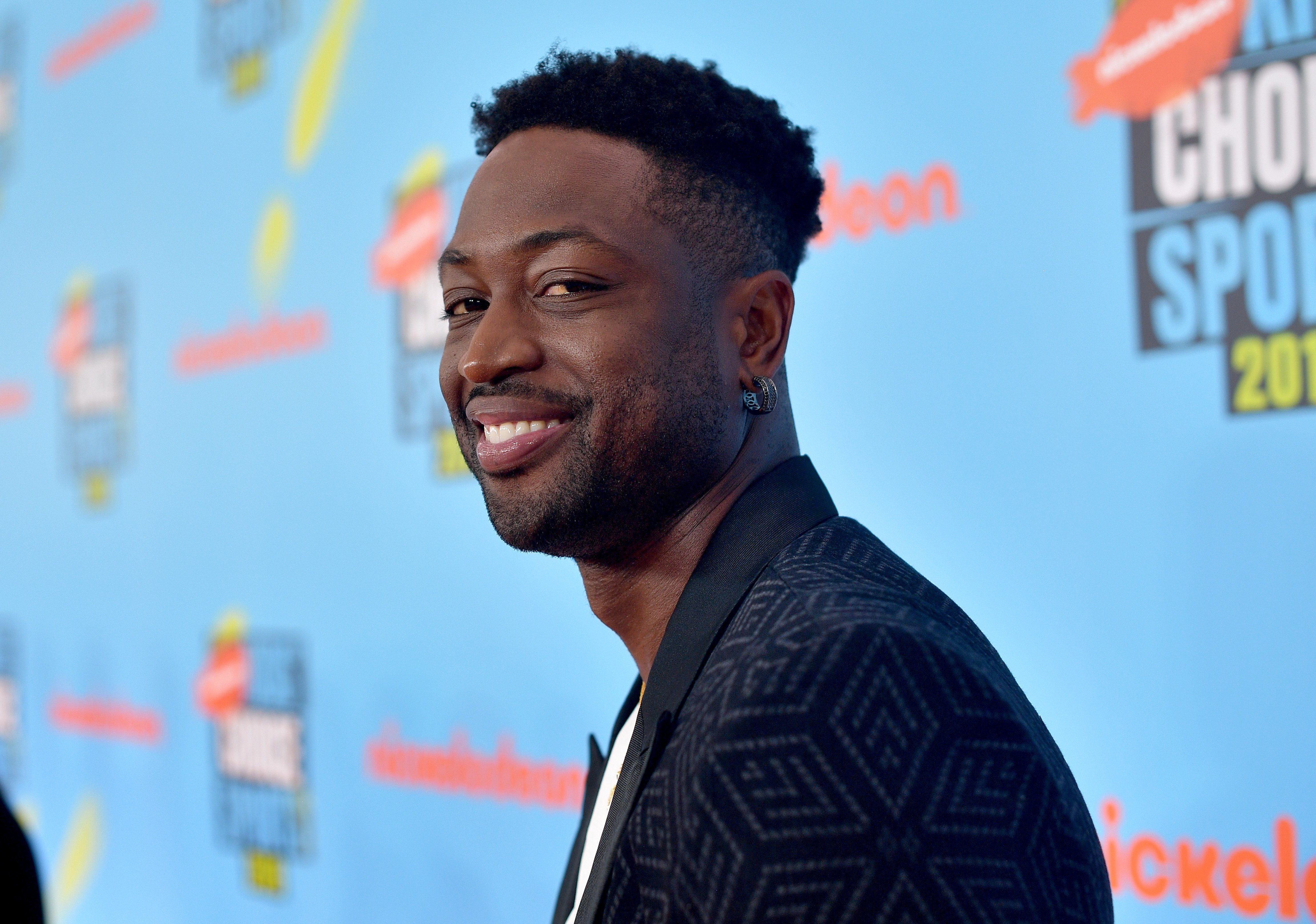 Dwyane Wade attends Nickelodeon Kids' Choice Sports 2019 at Barker Hangar on July 11, 2019 | Photo: GettyImages
Waiting for that one game
The former Miami Heat star shared two photos alongside Jolinda on Friday.
The first one, which seems to be a throwback, shows the mother-son duo matching in white outfits and the same black caps. Mrs. Jolinda also rocked a wristband with Wade's number 3 on it.
In the second picture, which seems more recent, Wade hugs his mother as they stand side to side. She's rocking a grey long-sleeve t-shirt and jeans, while Dwyane sported a white hoodie over a striped t-shirt and black pants.
"My ORIGINAL favorite girl‼️Happy 65th birthday to my beautiful mother. You have always been my number 1 fan," Wade captioned the post.
He continued recalling when he was around seven or eight, and how Jolinda would take him to the park and say, "go get me a game." They would wait all day for that one game when the other kids needed one more to join their teams.
"Thank you for believing in me and loving me enough," Wade continued. "I hope you feel that same love on your day. There's no me without you. Thank you thank you thank you‼️"
A struggling mother and addict
Mrs. Jolinda Wade has turned her life around in the past two decades.
She's the pastor of her own church—which Dwyane bought for her—and works closely with her community and her son to help the less fortunate.
However, Mrs. Wade was once a young, single, struggling mother living in the South Side of Chicago and raising four kids while dealing with a drug and alcohol addiction.
According to Wade and his siblings, Jolinda would often get high in front of them. She used and sold drugs and would disappear for long periods, leaving his eldest daughter to raise the younger ones.
Wade once told Oprah Winfrey that:
"We would sit on the porch some nights, hoping she would just walk around that corner. I kept my ear to the window, hoping I heard her voice, or I'd walk myself, hoping to see her."
However, he never gave up on her mom or judge her.
The turning point
Jolinda's addiction landed her in jail, halfway houses, and foreclosed homes on more than one occasion.
She almost died once after shooting up an unknown substance and was arrested in 1994 for possession of cocaine with intent to sell. However, she was freed as part of a work-release program and, instead of turning her life around, she fled and kept living on the streets.
It was finally in 2001 that Jolinda had a change of heart during a visit to the church and surrounded herself to authorities hoping to get help and get clean.
Nine months later, she was released and started her new life with the help of her children.
Jolinda started her minister training while saving up for a church. Then, in 2008, her son bought the place now called the Temple of Praise. He told the press at the time:
"I respect my mother so much, from the life that she used to live and to see her today in the life that she lives. I'm so proud of her. Everybody thinks I'm the miraculous story in the family. I think she is."
"I think what I've done means I've been very blessed, but she's been more than blessed. She's been anointed," he concluded.
Please fill in your e-mail so we can share with you our top stories!