Steph Curry's Wife Ayesha Plays 'Baby Shark' on Piano for Son Canon & the Little Boy Is Delighted
Ayesha plays 'Baby Shark' by The Toy Heroes on the piano for one-year-old Canon and he loves it.
Ayesha Curry shared a delightful video clip on Instagram and reminded us why the Currys are our favorite celebrity family.
The video quickly went viral with close to 2 million views and hundreds of comments from adoring fans.
Little Canon can boast two big sisters,  Riley, 7, and Ryan, 4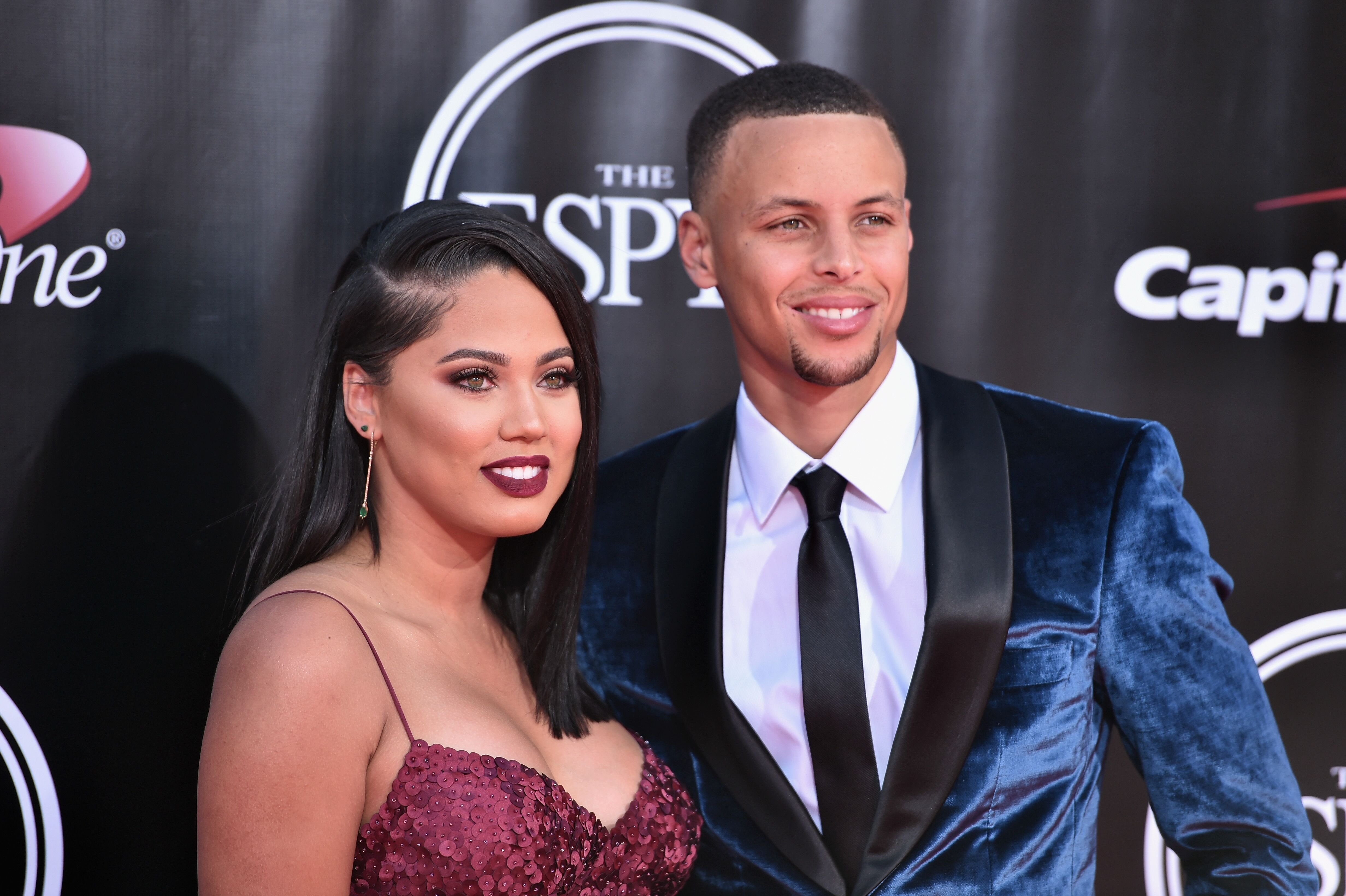 BABY CANON LOVES "BABY SHARK"
In the video, Ayesha is sitting at the piano in an oversized t-shirt, slippers and with her hair in a casual ponytail, and in her lap is her adorable baby boy Canon. Ayesha isn't just a great cook, she can play too,
As mom starts to play the familiar cheery notes of "Baby Shark" little Canon starts to wave his arms excitedly and to chortle in delight.
CANON WANTS TO PLAY PIANO
The sweetest part of the clip is when the excited baby reaches his tiny hands towards the keyboard and tries to play too. Ayesha wrily captioned the clip:
"Never thought I'd want to revive this song in my home. ?"
BABY CANON IS THE CURRY'S THIRD CHILD
Little Canon can boast two big sisters,  Riley, 7, and Ryan, 4. Canon is clearly destined to follow his father and grandfather's steps into the basketball court, and Steph has already taken him to games.
CANON'S BIRTH WAS AN EXTRA BLESSING
When Canon was born, Ayesha posted a photo of her three children together for the first time and announcing Canon's birth on July 2, 2018.
The family has joyously welcomed the adorable little angel-faced Canon and it is clear that his big sisters dote on him.
We wonder if Steph and Ayesha have any plans to grow their family further...
TO INFINITY AND BEYOND
The Currys decided to channel their favorite characters from "Toy Story 4" for Halloween this year, and the result was spectacular.
Stephen Curry opted to become Buzz Lightyear, a toy who believes he is a real astronaut, and little Cannon became Buzz's best friend, Woody the cowboy. 
The ladies were just as amazing, with Ayesha dressing as the villain  Gabby Gabby, a 1950s vintage doll in a gorgeous retro yellow polka dot dress with a Peter Pan collar.
Riley and Ryan dressed up as cowgirl Jessie (Buzz's love interest) and Bo Peep (Woody's girl) - complete with sheep
Just adorable!