Meet Dolly Parton's Husband of 53 Years Who Stays Away from the Cameras
Married since 1966, the legendary country singer and her very private husband are one of the longest-lasting couples in show business. While she is immediately recognizable by anyone, he is much more of a mystery.
73-year-old singer, songwriter, and actress Dolly Parton is known not only because of her many talents but also because of her flamboyant style and personality, and for the last 53 years, she has had the spotlight shy Carl Dean to keep the balance.
While Parton seems to be everywhere one looks at, 77-year-old Dean has rarely made a public appearance or been photographed with his famous wife, even though she has been open about the strong feelings they have for each other.
This is just a straight up great looking couple. Who wouldn't want to lock this down for 50+ years? Dolly Parton & Carl Dean. pic.twitter.com/5EjdFzBt1p

— Eliza Skinner (@elizaskinner) February 9, 2017
"He's always supporting me as long as I don't try to drag him in on it. He's always been my biggest fan behind the scenes, but he's at home," Parton recently told People about how Dean is there for her where it matters.
Leaving Parton space to be out in the spotlight on her own might also serve a practical purpose, as the star seems to suggest, even if half-joking.
"I always joke and laugh when people ask me what's the key to my long marriage and lasting love. I always say 'Stay gone!' and there's a lot of truth to that," the "Jolene" singer shared in 2018.
Now that we have made all of you curious about the love of Parton's life, here is what there is to know about Carl Thomas Dean.
WHO IS CARL THOMAS DEAN?
Now a retired asphalt road-paving contractor, Dean was born on July 20, 1942, in Nashville, Tennessee, to parents Virginia and Edgar.  
Dean was 24 when he met an 18-year-old Parton on the first day in Music City, meaning that the two have spent most of their lives together."My first thought was 'I'm gonna marry that girl. My second thought was, 'Lord she's good lookin,'" Dean revealed in a rare interview he gave in 1984.
COURTSHIP
Dolly moved to Nashville as soon as she graduated from high school in 1964, determined to become a singer, and little she knew at the time that Nashville not only had a career for her but a lasting love story.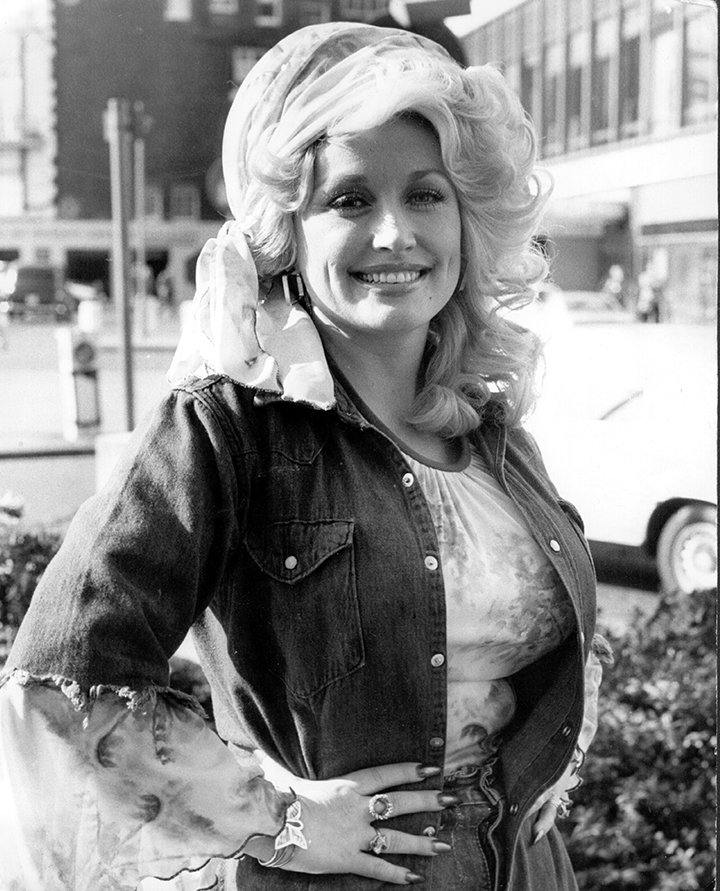 After the two met by chance at a Laundromat, Dean started to visit Parton at her aunt and uncle's, where she was staying. Following a week of supervised visits, Dean met Parton's parents and only then took her on a first real date.
Even at that early stage of the relationship, when Parton was yet to become famous, Dean started to show signs of his shyness.  
"When I met my husband, he wanted to take me out to dinner. He pulled up to the drive-in window and got our food at McDonald's. He only likes to go places where he can be comfortable," Parton recalled years later.
@DollyParton and her love has been married since 1966!https://t.co/XeFoq2VejR

— Closer Weekly (@closerweekly) November 10, 2019
MAKING IT OFFICIAL
Dean had little time to win Parton's heart since he was about to enlist in the army. Luckily for the two, he did it, and as soon as he returned from his military service of two years, they got engaged.
By that time, Parton had already signed with her first recording company and was on her way to launch her breakthrough hit "Dumb Blonde" (1967), and the label was hesitant about her marrying, fearing it was going to hurt her incipient career.
As much as Parton dreamt of becoming an important singer, she wasn't going to let her label decide over her personal life, so Dean and she eloped to Georgia to celebrate a discreet wedding on May 30, 1966.
Dolly Parton, husband Carl Dean plan to 'get married again' for 50th anniversary https://t.co/uowFfqtCxV pic.twitter.com/TtxF9RYCUv

— TODAY (@TODAYshow) May 6, 2016
Ever since the first day of their marriage, Dean was very understandable of his wife's busy schedule. To prove her label that she could be married without missing a day of work, she got up early after their wedding night to make a radio appearance.
"He understood that I had to do what I had come to Nashville to do. He never tried to make me give it up," Parton acknowledged.
SERVING AS INSPIRATION
In their years together, Dean hasn't only supported and understood Parton's vocation, but he has also inspired many of the iconic artist's hit songs, starting with "Jolene" her best-known song, about a bank teller who flirted with Dean.
Parton's 1968 hit "Just Because I'm a woman" was also written as a response to Dean's reaction when he learned that Parton had had relations with other men prior to their marriage.
Further songs like "From Here to the Moon and Back," "Forever Love," "Say Forever You'll Be Mine," and "Tomorrow is Forever." In fact, Parton's entire 43rd studio album "Pure & Simple" (2016) was inspired in her relationship with Dean.
The album was released months after Dean and Parton celebrated the 50th anniversary of their wedding.
"I thought, 'Well I'm going to write about mine and Carl's relationship. It's just a pure and simple relationship,' so it started with that and then I thought, 'Well why don't I just write a whole album of love songs?'" Parton told Rolling Stone.
UNBOTHERED ABOUT RUMOURS OF INFIDELITY
Given the peculiar nature of Parton's relationship to Dean, ill-intended people have repeatedly suggested that the marriage is a cover-up to keep Parton's "real" love life hidden from the public to avoid scandals.
5 things you need to know about Carl Dean, Dolly Parton's reclusive partner of 50 years https://t.co/vfGDsup8fp pic.twitter.com/rJtTyLcw65

— People (@people) May 4, 2016
Apart from rumors about Parton been the longtime lover of her best friend Judy Ogle, who she knows since childhood, the singer was accused of having an affair with her former co-star Burt Reynolds in the eighties.
But according to Parton, Dean couldn't care less about the many rumors surrounding his controversial wife, and he applauds him for been "very secure within himself" and "never been jealous."
"We're not afraid that one of us is gonna run off with somebody else, because we couldn't find in nobody else what we found in each other," Parton explained once.