Sigourney Weaver's Transformation through the Years
The legendary "Alien" star recently reached a milestone age, and after spending most of his life in front of the cameras, we can look back and see how much she has changed since she entered the business.
Golden Globe-winning actress Sigourney Weaver turned 70 years old on October 8, 2019. The iconic female star has spent nearly 50 of those years working in Hollywood, and we want to use the opportunity to honor both her life and career. 
With more than 80 acting credits behind her, and several decades under the spotlight, we have seen Weaver change a lot in front of us, both physically and mentally, as it is natural when one ages. Let's revisit how she has transformed.
"When you're young, there's so much that you can't take in. It's pouring over you like a waterfall. When you're older, it's less intense, but you're able to reach out and drink it. I love being older." Happy 70th birthday to the mighty and mesmerizing Sigourney Weaver! 👑👑👑 pic.twitter.com/Gmz0KLWrw0

— Tribeca (@Tribeca) October 8, 2019
CHOOSING HER STAGE NAME
Sigourney was practically born into show business, with her father being former NBC president Sylvester Weaver and her mother being English actress Elizabeth Inglis, but that didn't necessarily make things easy for her.
While she certainly had an advantage, the future actress had trouble with her confidence, and apart from being self-conscious about her appearance, partly because of being too tall, she didn't think much of her real name Susan.
No idea how old (I mean young) Sigourney Weaver is in this photo, but those eyes remain the same. pic.twitter.com/AMRgH8Fxcg

— Scott Weinberg (@scottEmovienerd) May 25, 2014
This is why at age 14 she picked the name Sigourney for herself, after finding the name in F. Scott Fitzgerald's "The Great Gatsby." "[The name] was long because I was long. I was too tall for 'Sue,'" she told Parade.
ATTENDING DRAMA SCHOOL
Given her family status, Sigourney always received the most exclusive education, and after graduating from a private high school in Connecticut, she went on to receive a Bachelor of Arts degree in literature from Stanford University.
A young Sigourney Weaver in the mid-70s. pic.twitter.com/h4cf8Htvqn

— DoYouRemember? (@DoYouRemember) December 18, 2018
After she finally made up her mind about pursuing an acting career, she returned to Connecticut to attend Yale Drama School, where she became friends with no other than Meryl Streep.
Even if her years at Yale weren't the most encouraging, Sigourney didn't give up on her dream.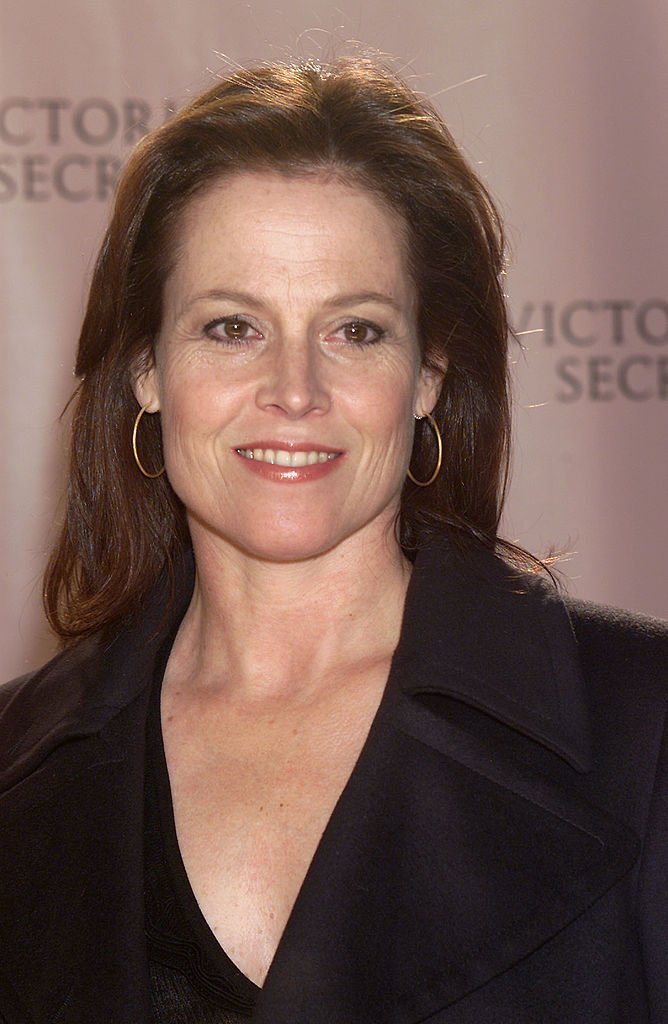 "I didn't leave, because they convinced me I had no talent. They cast me mostly as prostitutes and old women, and I stayed because I loved the writers," she later told Interview. 
FIRST EXPERIENCES AS A PROFESSIONAL ACTRESS
It was during the next five years after graduating from Yale when Sigourney really got to enjoy acting, now that she was free to test the grounds as a full-time actress in New York City.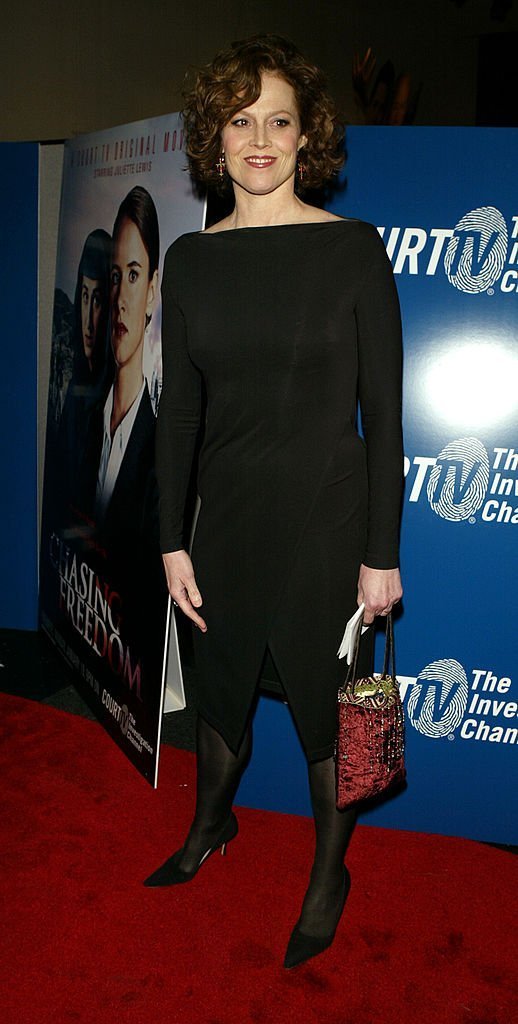 "After I left Yale, we were all doing these mad plays off-off Broadway. And I got back to that feeling I had from college, of everyone making up in front of one cracked mirror, which is what I loved — the scrappy theater idea," she said.
This was the experience Sigourney needed to make amends to the profession she had chosen. "I think off-off Broadway healed me, made me an actor again, and I was in so many different crazy shows," the actress added.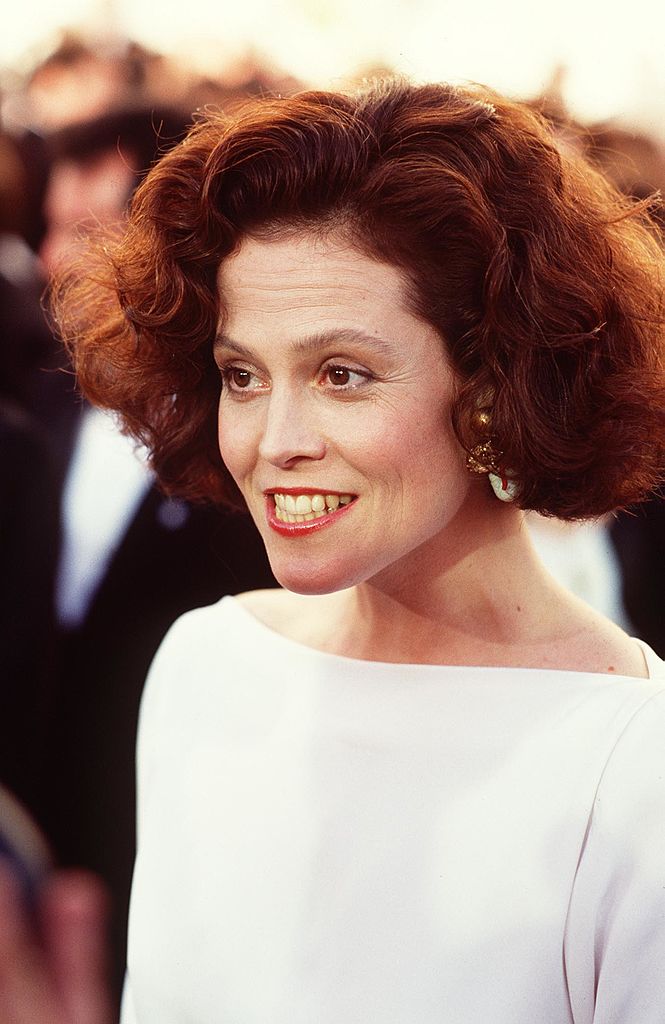 BREAKTHROUGH
With a newfound confidence and a renewed enthusiasm for acting, Sigourney was ready to make an unforgettable entrance in the film industry. After a couple of small roles on TV and film, she was cast as the fierce Ellen Ripley for 1979's "Alien."
The film, directed by Ridley Scott, not only turned Sigourney into a star and a household name, but also established herself as an iconic strong woman thanks to her amazing work portraying the leading character.
"Alien" really opened the doors to Hollywood for the actress, and she went on to reprise the role in "Aliens" (1986) "Alien³" (1992), and "Alien Resurrection" (1997). Needlessly to say, she stole the show in every single one of them.
With the second film of the franchise, Sigourney received her first Best Actress in a Leading Role at the 1987 Academy Awards. In 1989, she was nominated both as Leading and Supporting actress.
In portraying a woman in charge that survives all her male team members, Sigourney was a true pioneer, and it is hard to imagine now that the decision to have a female lead in the first film was taken practically at last minute.
"The story was originally all men. But the writers thought it would be very timely to have a woman be the sole survivor. Nobody saw her coming," she told Parade.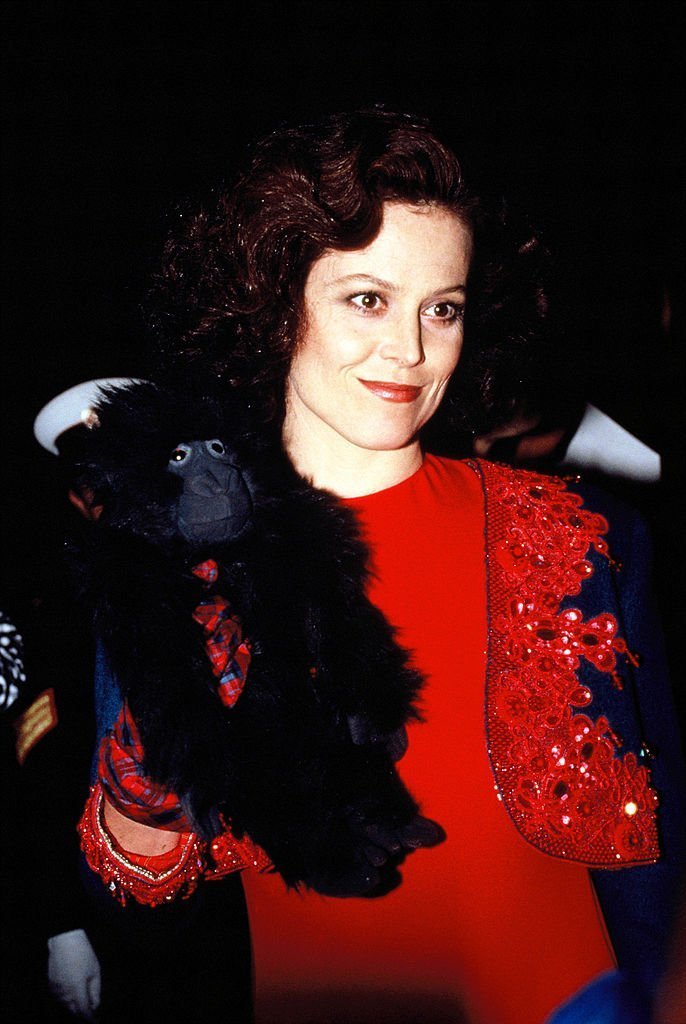 A NEW LIFE
Sigourney met her husband, actor and director Jim Simpson in 1983. Their first encounter was at the Williamstown Theatre Festival. But it was months before anything happened between them, since Sigourney was in another relationship.
"But within six months, I had invited him to a party, and he stayed late to help me put away the decorations. Then I asked him out to dinner, and three months later we decided to get married. That's how it happens," she shared.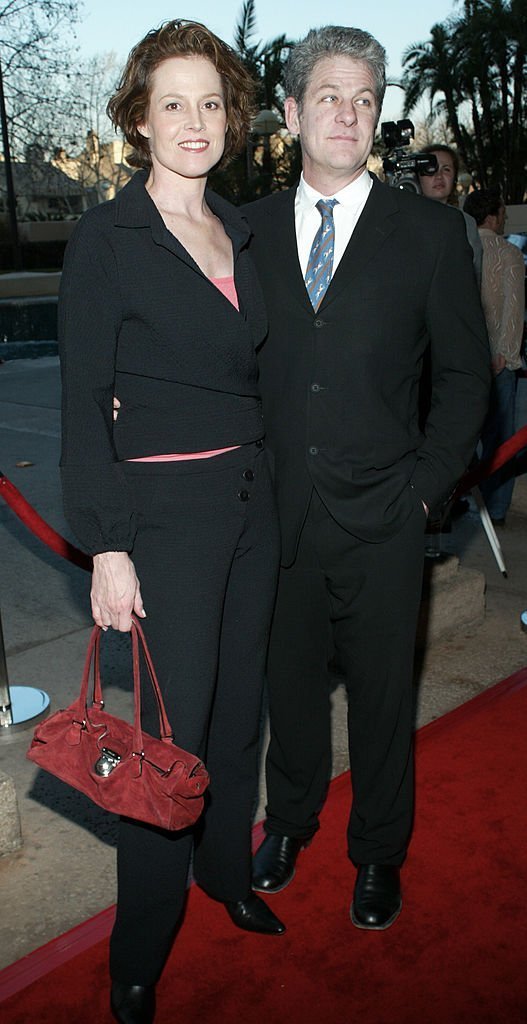 In 1990, the couple welcomed a new life into this world, their daughter Charlotte Simpson, to whom Sigourney remains strongly attached, a feeling that is well-received by her grown daughter.
"I'm kind of a gooey... I don't know why I don't drive my daughter absolutely crazy, but she couldn't be sweeter. She seems very nice about the fact that I'm very attached to her," Sigourney told The Guardian in 2016.
A BRILLIANT AND PROLIFIC CAREER
Once Sigourney was "discovered" by the film industry, she never ceased getting roles, and during the peak of her career in the eighties and nineties, she was working in one or two projects every year.
Following "Alien," she starred in "The Year of Living Dangerously" (1982), and in 1984 she landed her second most iconic role as Dana Barrett in the comedy/horror classic "Ghostbusters," a role she reprised in the 1989 sequel of the film.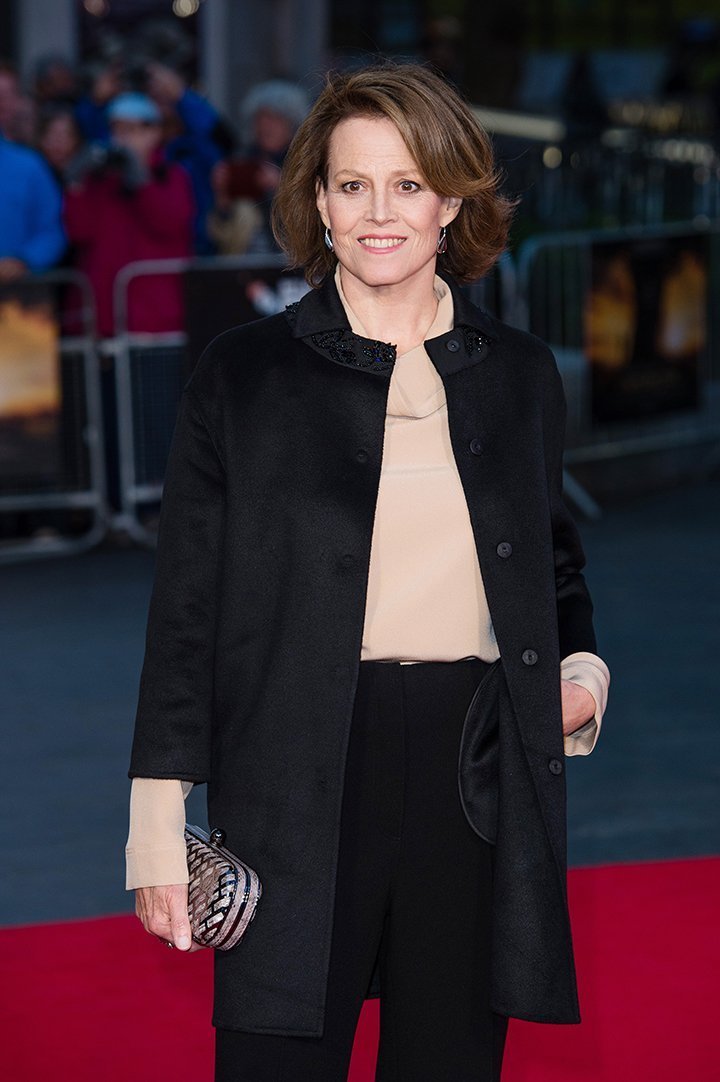 In 1988, the actress starred in two of her most celebrated movies, namely "Gorillas in the Mist: The Story of Dian Fossey," about the Australian conservationist, and the comedy "Working Girl" alongside Harrison Ford and Melanie Griffith.
Sigourney won Golden Globes for both films in 1989, as a Best Actress and Best Supporting Role. 
During the nineties, as she embarked on the adventure of motherhood, she never slowed down a bit, and Sigourney gives much credit to her husband for staying in charge of the home and their little bundle of joy while she worked in films.
"In terms of what he's given me, it's priceless. If I didn't have such a supportive husband, I couldn't have done it. "As it was, I did about one project a year. But I wouldn't have been able to do that," the star acknowledges.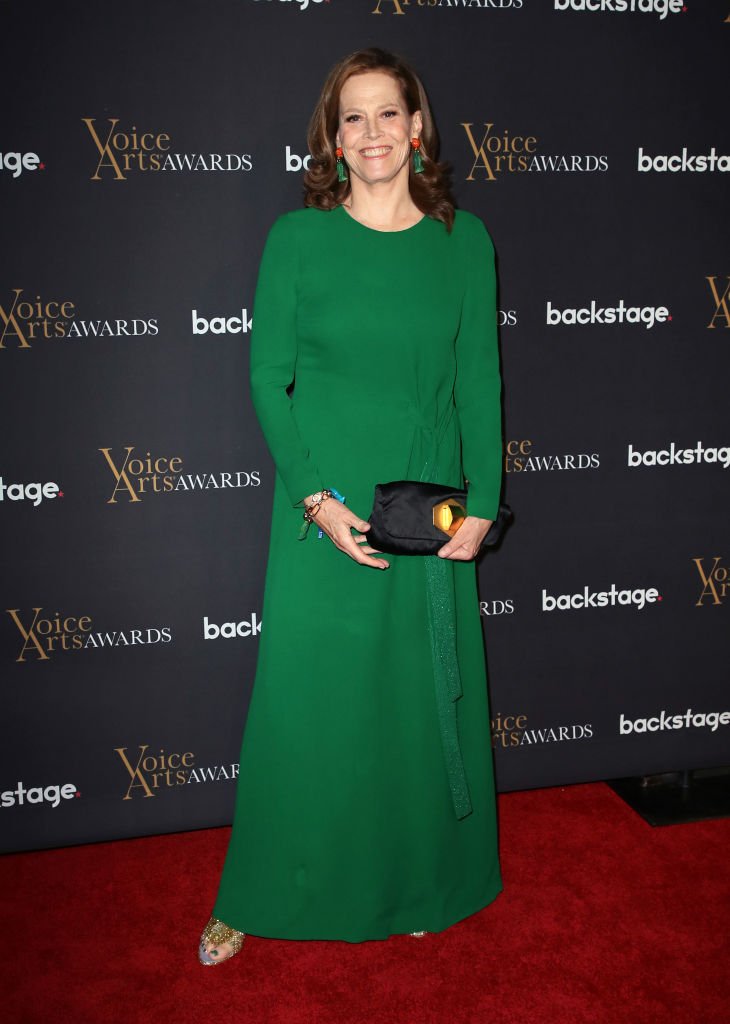 EMBRACING HER AGE AND STEPPING INTO THE FUTURE
In 2009, 30 years after "Alien," Sigourney joined forces with James Cameron, who directed the sequel, once again for the record-breaking science-fiction phenomenon "Avatar," on which she played Dr. Grace Augustine.
The film was a comeback for the actress to the genre that made her famous, and her role on it is one she was going to be committed for a long time, even though we wouldn't have imagined that since her character dies in the end.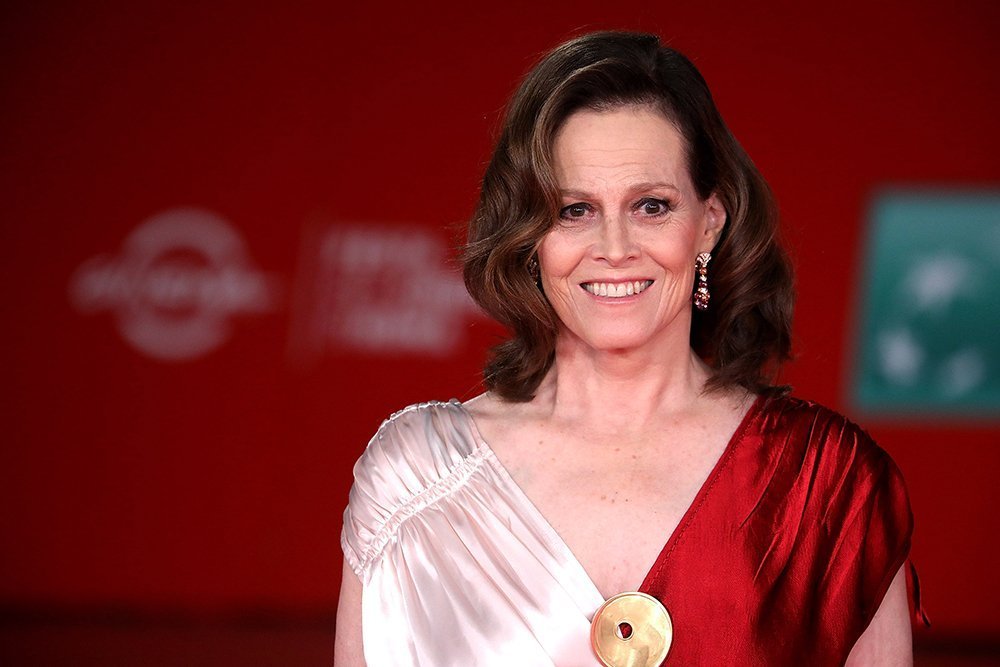 Nevertheless, 12 years after the first installment, the "Avatar" franchise will hit the big screen again with "Avatar 2" announced for release in 2021. "Avatar 3" (2023), "Avatar 4" (2025), and "Avatar 5" (2027) are supposed to follow.
By the time "Avatar 5" premieres, Sigourney will be nearly 80 years old, so she can expect a very exciting old age, without signs of retirement on the horizon.
The actress is quite proud of her age, and she is challenging the industry's bias toward older actresses while enjoying the fruits of having played atypical female characters for most of her career.
"I was never the babe or the beautiful ingénue or the love interest, because I was too tall. So I've always played interesting people, and that's continued. It's not like I suddenly have to figure out who I am now," she told Parade back in June.