Fans Upset They Didn't See Blake Shelton's Reaction to Miranda Lambert's CMA Awards Performance
Miranda Lambert's performance at the CMA led to several reactions on social media, with Blake Shelton right in the thick of it.
All is presumably fair in love and war, and no one understands this better than Miranda Lambert, who allegedly shaded her ex-husband, Blake Shelton, at the 2019 CMA Awards. 
The singer took the stage to perform her new hit song, "It All Comes Out in the Car Wash."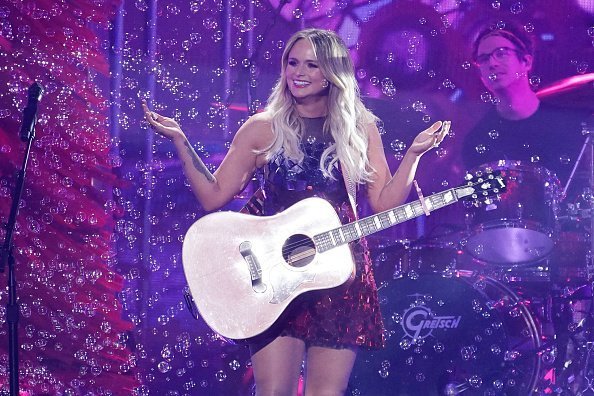 A SONG FOR SHELTON
Lambert, dressed in a red sequined short dress and strappy sandals, played the guitar while she sang the number, with bubbles floating in the air, and a car wash sign placed overhead.
Halfway through the 3 minutes, 16 seconds, performance, at the beginning of the second verse, the country star sang,
"You drunk dial your ex-husband, don't remember a thing."
That line got picked on by her fans, and they took to Twitter to air their views. One user of the social media platform, with the handle, AM, tweeted, 
"Every CMA, I can't help but wonder if [I'm awake] for Blake Shelton and Miranda Lambert."
Every CMA I can't help but wonder if it's awaked for Blake Shelton and Miranda Lambert

— AM (@amoutlaw612) November 14, 2019
Another, Ctonhunter, wrote alongside a video link to Lambert's performance,
"Cute little performance from Miranda Lambert. Couldn't help but laugh at 1:04 mark with the jab at her ex-husband, Blake Shelton. Good to see that Miranda is happy."
Taylor Barry tweeted,
"Miranda Lambert singing about Blake at the CMA Awards is a mood."
WHY CAMERA? WHY?
Others focused on the fact that the award producers failed to show Shelton's reaction after his ex sang that line.
Miranda Lambert singing about Blake at the CMA Awards is a mood

— taylor barry (@taylornbarry) November 14, 2019
Commenting on it, Dory Scheimer, tweeted,
"CMA producers who won't show Blake Shelton when Miranda Lambert sings about drunk dialling her ex-husband, are no fun."
Molly, in her tweet, noted that the CMA Awards would have had more viewers if they had shown the "The Voice" coach at the time his ex mentioned him. 
CMA producers who won't show Blake Shelton when Miranda Lambert sings about drunk dialing her ex husband are no fun

— Dorey Scheimer (@DoreyScheimer) November 14, 2019
JC Culy joked that camera operators had explicit orders to show everyone, but Shelton, while Mona Lisa Tribe wrote, "The camera guys know we just want a shot of Blake and Gwen. Why they do us dirty?"
IT WAS ONCE SUNSHINE AND RAINBOWS
While the widespread consensus is that Lambert was shading her ex, it was nothing but love from Shelton's camp, as reported by a witness at the awards. 
According to the anonymous source, the TV personality, who attended with his girlfriend, Gwen Stefani, bobbed his head while the "Pistol Annie's" frontwoman performed, and even gave a hearty clap at the end of her performance.
However, the country star and her husband, Brendan McLoughlin, did not return the favor when her ex performed his hit song, "God's Own Country." Interestingly, People have a different view on the events that transpired behind the camera. 
The news outlet reported that Lambert and her man acted the same as the TV personality, and Stefani. 
Since the ex-couple ended their four-year marriage in 2015, they've not been on best terms, and during Lambert's performance at last year's CMA Awards, she changed a line in her song from "I left Oklahoma," to "I got the 'expletive' out of Oklahoma."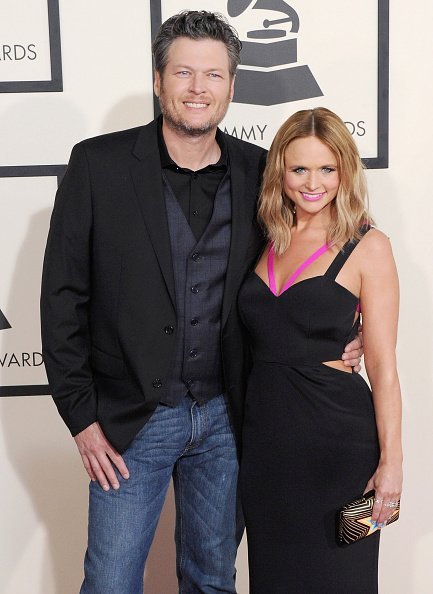 Before 2015, things between the country stars were sunshine and rainbows, and Shelton, divorced his first wife, Kaynette Williams, to be with the singer.
THE EXES HAVE BOTH MOVED FORWARD
The TV personality and the "Nashville Star" alum met when they performed a duet of the song, "You're the Reason God Made Oklahoma," at the 2005 CMT 100 Greatest Duets. 
Five months after they met, the 48-year-old male filed for divorce from Williams and began dating Lambert soon after.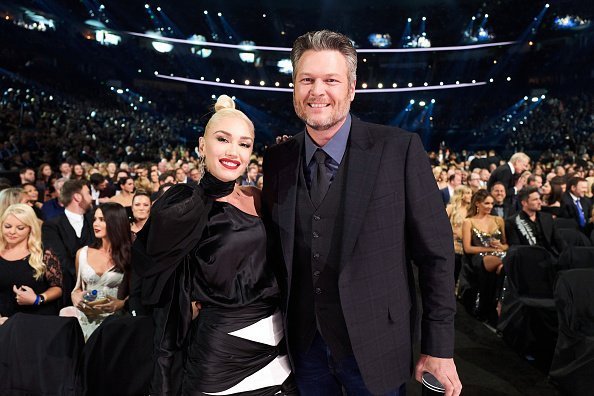 In May 2010, the Oklahoma native proposed, and a year after they got married at a ranch in Boerne, Texas. The country stars spent a total of ten years together, and have since moved on with different people. 
Shelton started dating Stefani in November 2015, and they've been going strong since then.
Lambert, after two unsuccessful relationships, met and married in a secret ceremony, McLoughlin, a New York native, and a police officer. 
The country star and the TV personality have never revealed what went wrong in their relationship, and despite the jabs by the former, they are both happy in their lives and hopefully will let go of the past completely.