'NCIS: New Orleans' Vanessa Ferlito on Coping with the Role of a Single Mom in Hollywood
Vanessa Ferlito is renowned for her portrayal as a detective in most of her film roles, and that trait is seen in the way she has raised her son, Vince, as a single mother, and career woman. 
American actress Vanessa Ferlito, 41, was born in Brooklyn, New York. She lost her father when she was just two years old. Her mother and stepfather raised her, as her mother remarried after her father's demise.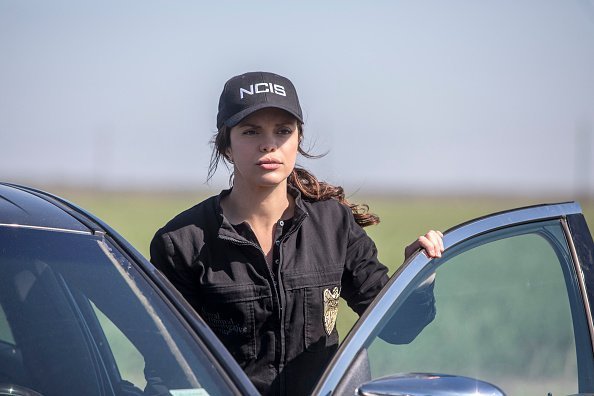 Vanessa developed an interest in acting at an early age, and she went into the entertainment industry in the 90s. She first worked as a model before venturing into acting.
Her acting career has seen her bag notable roles in some of the top series on television. She played the character of FBI Agent, Charlie DeMarco, in 'Graceland." 
The actress also starred as Detective Aiden Burn in "CSI: NY," and currently stars as Special Agent Tammy Gregorio in "NCIS: New Orleans."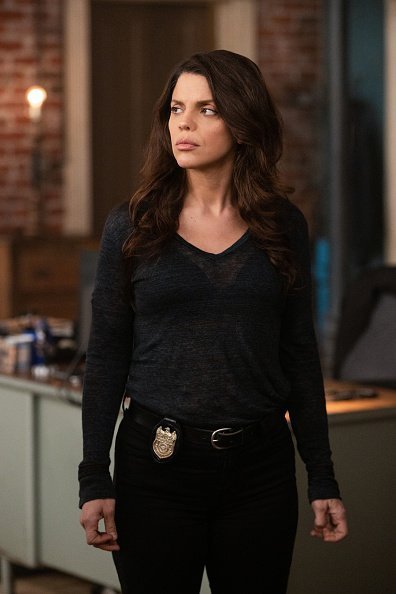 Ferlito has appeared in some movies such as "Spider Man 2," "Death Proof," and "Wall Street: Money Never Sleeps," to name but a few. She is also a single mother to a son, Vince Ferlito.
VANESSA FERLITO'S TIME ON NCIS: NEW ORLEANS
Vanessa joined the cast of the television series franchise in 2016. In the early days of her casting, Vanessa's character, Agent Tammy, made her presence felt as she first helped the team to bring down a sniper, earning her respect among them.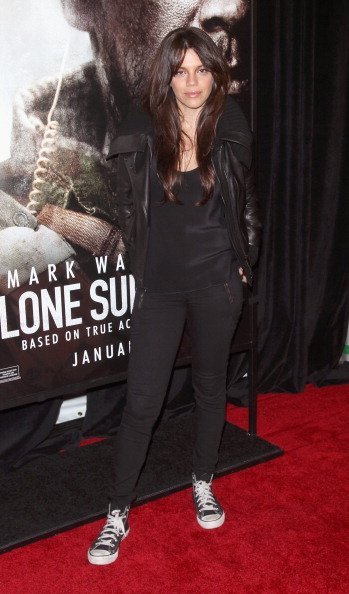 She also played undercover with the other agents to get a better view of what is really happening among them. In a 2016 interview with Parade, Vanessa Ferlito spoke about her affinity for detective roles and her then-new role in "NCIS: New Orleans." 
On whether there was something about her or her growing up in Brooklyn that had links with being a Fed, she said:
"No, it was the opposite for me growing up in Brooklyn. It was really tough and there were a lot of rough kids. It was a tough, Italian neighborhood. I didn't know many cops growing up, but I do think I would be a good FBI agent in real life. It's to the point where my aunt told me, 'You can get arrested for trying to portray a cop,' because I was like throwing that around a little bit."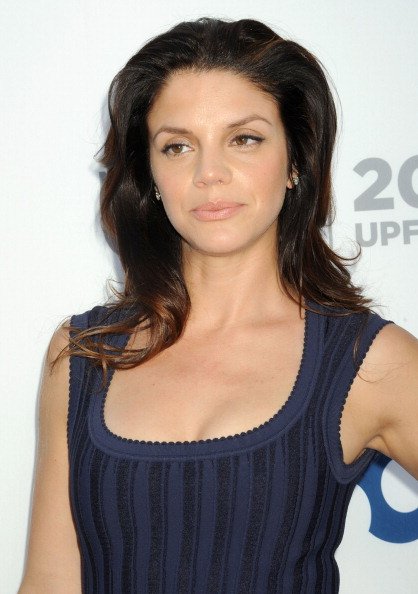 Vanessa also described her character on "NCIS: New Orleans," Tammy, saying:
"She's very by the book. She is extremely professional. She's a trained sharpshooter. That's really intense and she's really smart. She's down there investigating them, trying to figure out how they do things around there, and they don't do things by the book. She doesn't understand any of that."
On being a new member of the cast, she explained that the other cast members accepted her with open arms and that it felt like she had been there forever. Vanessa also said she had a good relationship with all of them, and that she never felt like she was new.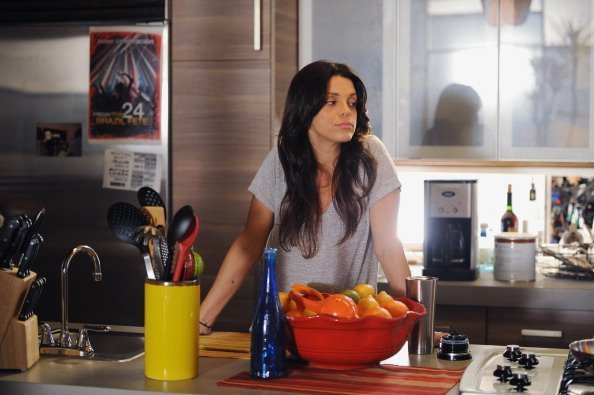 COMBINING WORK WITH RAISING VINCE
Vanessa Ferlito has had to raise her son, Vince, all by herself, and being a busy mom, she must have found it difficult. There were times the actress had to take her son, then a 7-year-old to the set of one of her films. 
While there, Vince got traumatized by what he saw happening to his mom in a scene, prompting her to send him home. Recalling that incident, Vanessa said:
"It was a little gory, and he was totally traumatized. I was like no way! I immediately sent him home."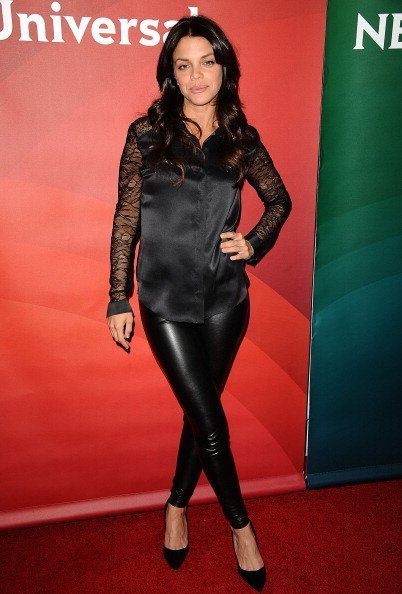 Vanessa Ferlito, in looking after her son, doesn't leave him in the hands of nannies. Instead, she takes Vince with her wherever she goes, even if it means changing locations. 
That has seen Vince change schools several times, and led to criticisms leveled against his mom on how she is raising him. On why she usually takes Vince to where she goes, Vanessa said:
"A lot of actors leave their kids. I can't do that. It's better that he's with me than me abandon him. Sometimes we are living in two different states at once, and it's extremely challenging. And that means he's always kind of the new kid, always trying to make new friends. But we are together, and I think it's teaching him a good work ethic."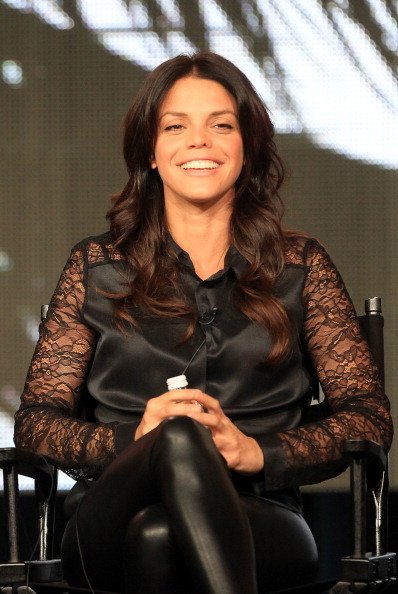 On her critics, Vanessa said there are much tougher things faced by many other people that are much harder than her son having to move around with her. She added that as a mother, there are always issues to face. 
RECALLING HER PARENTS 
Vanessa also recalled her upbringing. Her father died when she was two, leaving her mom to bring her up. About her father, she said:
"He wasn't well. He was an addict. A great guy, from a great family, but he got into drugs and died quickly.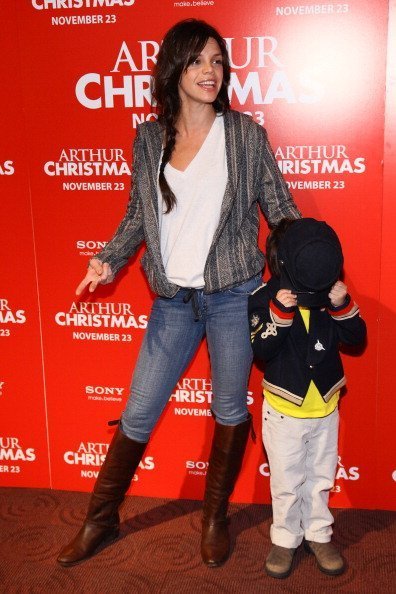 About her mom raising her, she said:
"My mother worked two jobs and my nana helped raise me. It's probably for the best because to live with a junkie as a father – not telling how I would have turned out."
On her stepfather, she said:
"My wonderful stepfather came along with his children. I didn't have any siblings, so it was lonely for me. Now I'm a single mom."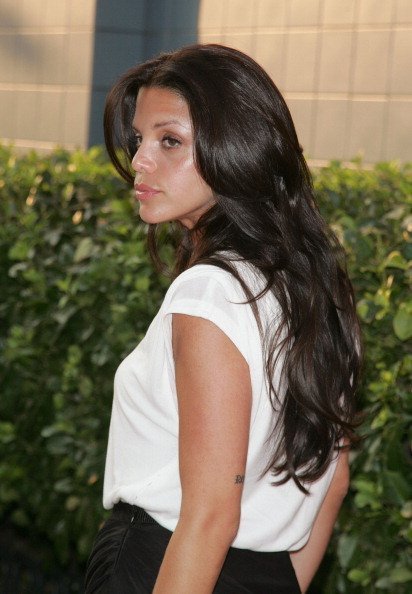 Vanessa's most cherished role is being the mother of her son, and she said she takes parenting to the fullest. She added that she had trained her son to be polite and respectful, saying he is a sweet and wonderful child.