Demetria McKinney of 'House of Payne' Flaunts Legs in Tight Jeans & Thigh-High Boots in New Pic
Demetria McKinney, better-known for her role as Janine Payne on the hit TBS sitcom "Tyler Perry's House of Payne," recently took to social media to share her stylish outfit, and she looks flawless in her forties.
Not only is she a triple threat who can sing, act and write songs, but Demetria McKinney is also a dedicated fashionista that knows exactly what goes well with her amazing figure while keeping up with the trends of the season.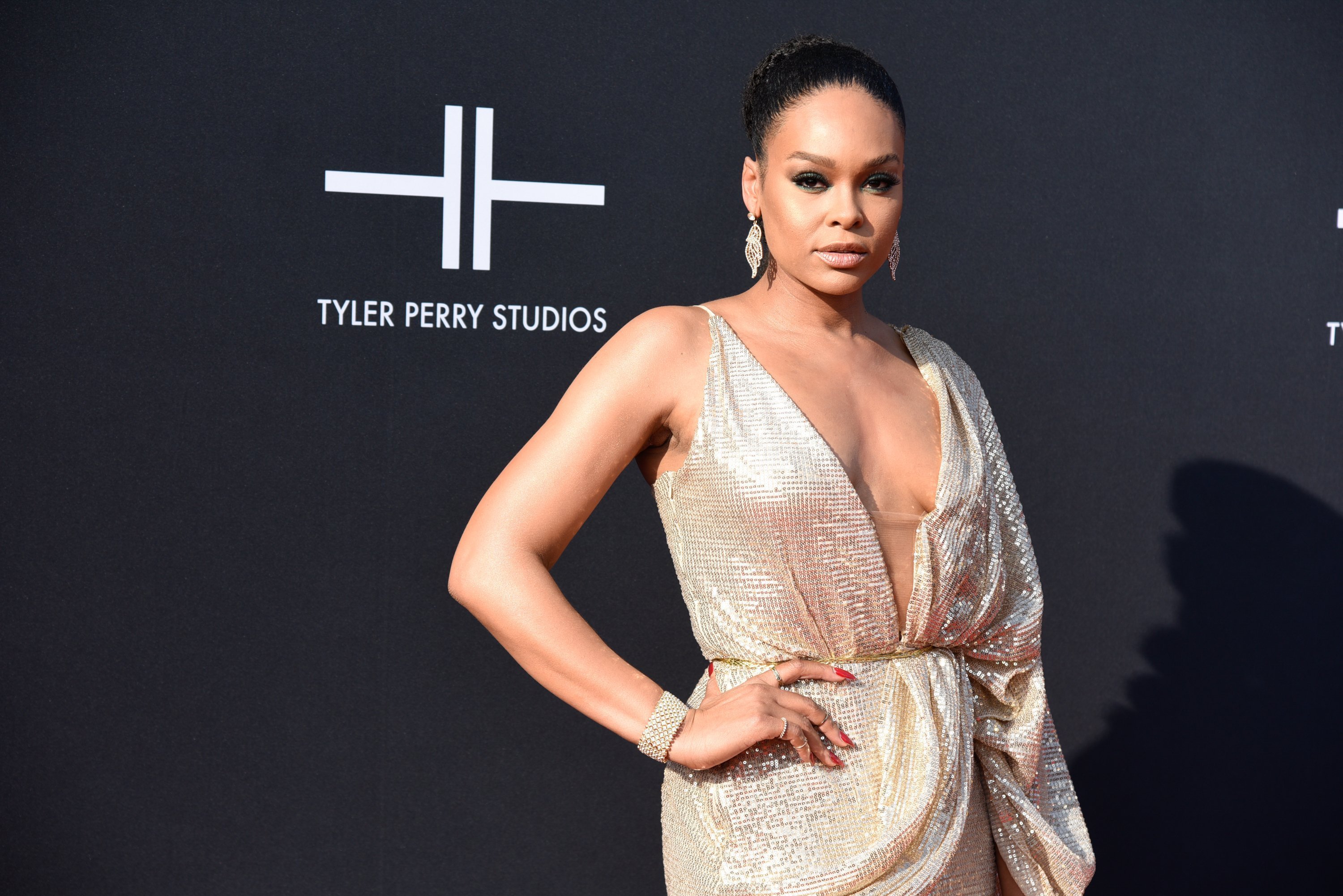 As proof, the 41-year-old "Saints and Sinners" actress recently took to Instagram to share a photo of her flawless fall look, posing in front of some pumpkins and flower arrangements that matched perfectly with the earthy tones of her clothes.
IT'S ALL IN THE BOOTS
In the pic, McKinney looked to the side while striking her best pose with a hand on her waist and a neutral expression. She rocked tight jeans that hugged her toned legs, a beige t-shirt, and a fur coat.
However, the focal point of the pic and the outfit were definitely her boots. She rocked a pair of Gucci's Pre-Fall 2018 season over-the-knee beige boots with a cinched self-tie detail at the opening. 
Demetria accessorized with a big Louis Vuitton bag, black belt, silver hoop earrings, and more silver jewelry.
"All this #autmun #beauty....#newyork," McKinney captioned her post, adding more hashtags with the names of all the shows she currently stars in.
FANS APPROVE
Fans of the gorgeous star took over her comment section to gush about her look, and most agreed on how well she pulled off the not-for-everyone daring boots.
One user wrote, "Stunning picture of you gorgeous." 
Another added,
"Keep on doin' ur thang @demetria4real , u are slayin'! Lovin' that outfit, and those boots are tight! Enjoy New York my sista!"
And a third one chimed in to say, "Nice ensemble. Love the boots! Simply amazing."
AN UPRISING CAREER
Demetria has been very busy in the past years, going from one series to the other, taking roles in stage plays, pursuing a career in music, and taking care of her 18-year-old son—she's a single mom for all we know.
Although she's better known for her role in Tyler Perry's "House of Payne," McKinney has made a name for herself on TV thanks to other shows like "Saints and Sinners," "Superstition," and "A House Divided."
She also released her first album, "Officially Yours," in October 2017. The single "Easy" reached number 5 on Billboard's R&B top charts.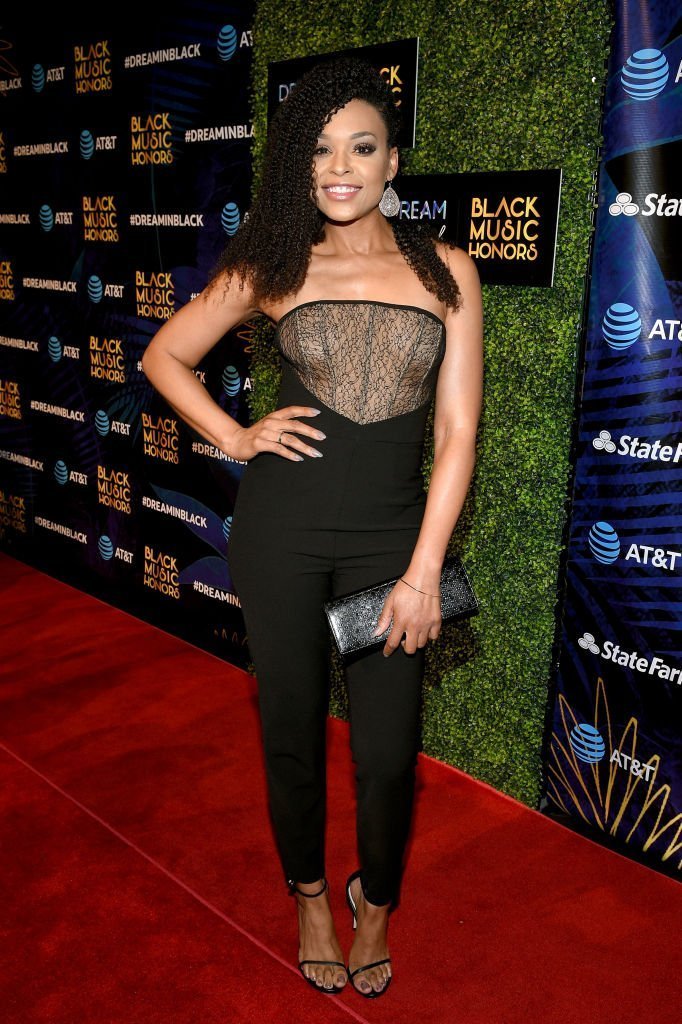 COMING UP FOR MCKINNEY
McKinney's upcoming project is a series titled "Motherland: Fort Salem," which is set to premiere on Freeform on Spring 2020. 
The series, according to what McKinney told the L.A Sentinel, it's "set in an alternate America where witches ended their persecution 300 years ago by cutting a deal with the U.S. government to fight for their country."
She plays the role of Anacostia, the drill sergeant for the witches in military training, and for McKinney, the role couldn't come at a better time, as she explained:
"It's so empowering to see an African American woman in such a place of power; it's refreshing and I think it's happening in such an important time in our culture. That's part of the charm and magic."
The star says she's very excited about the series and can't wait for the people to see it.
She also revealed that there's more music coming from her in the near future, but didn't provide tentative dates.