NeNe Leakes from RHOA Gets Blasted by Critics for Allegedly Using Filters in Recent Photos
NeNe Leakes fans react negatively to her new posts of "doctored" photos.
"Real Housewives of Atlanta" NeNe Leakes shared some new photos on Instagram and fans have accused her of using filters to make herself look younger.
The reality star, who has admitted to several aesthetic surgical procedures, is now apparently resorting to filters to "youthen" herself to an alarming extent.
NeNe Leakes frankly admitted to talk show host Wendy Williams that she has had plastic surgery - and intends to have more.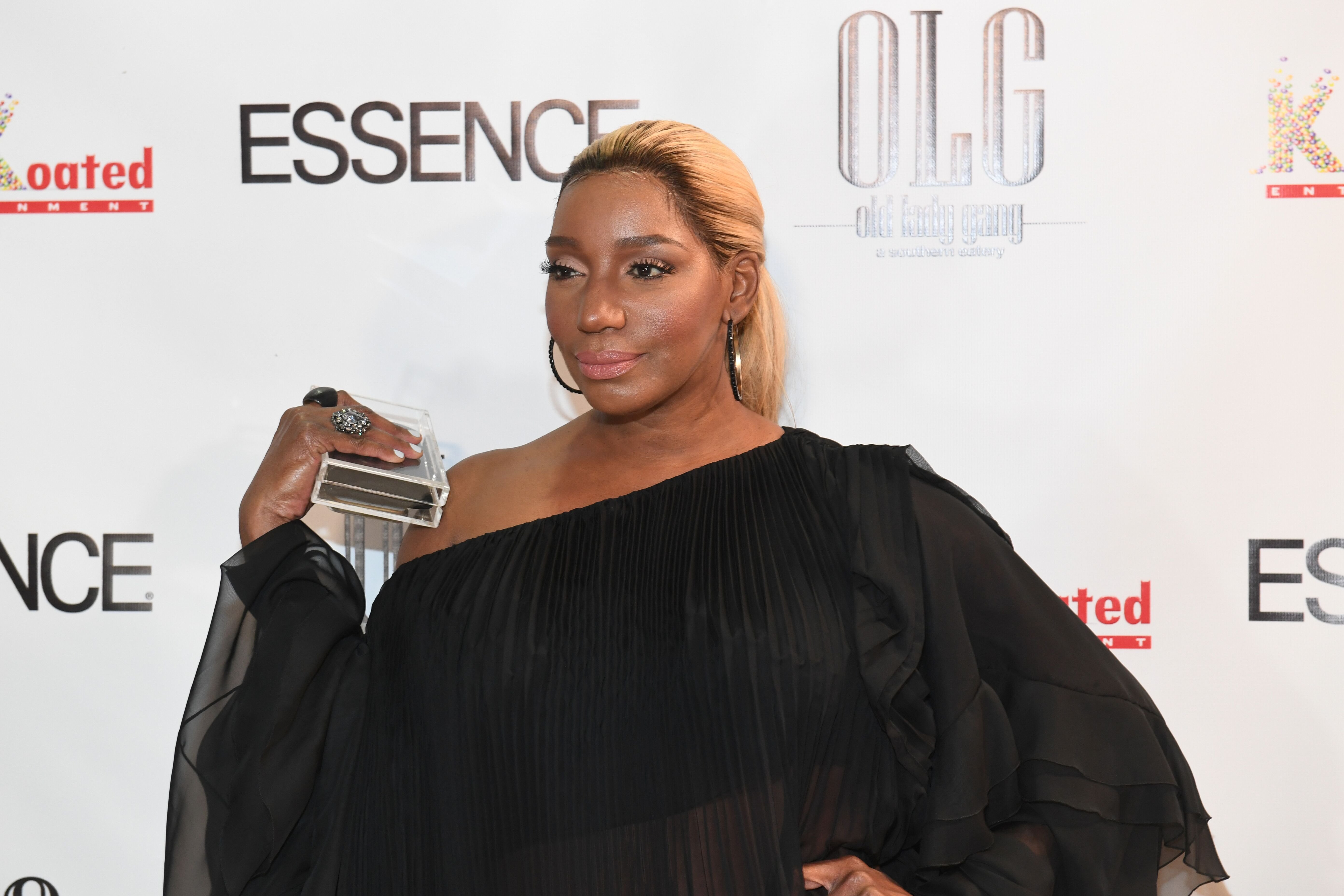 FOREVER YOUNG, FOREVER NENE
NeNe is a stunning woman, but her most recent photos posted on Instagram have disturbed her fans.
The snaps - which are clearly filtered or photoshopped - show a NeNe who is at least half of her real age - 51. 
NENE LEAKES' YOUTHENED SNAPS
The photos, which show NeNe in a blond wig and a striking orange bejeweled and feathered top, are so altered that it is hard to recognize the real woman behind the filters and Photoshop tweaks.

FANS BLAST NENE LEAKES FOR FILTERED SNAPS
One of NeNe's followers commented that the alterations to the images indicated a sad lack of self-confidence:
"I always thought she was a Strong WOMAN that was Proud of Conquering Her Demons. Secure in her looks. Maybe some changes as Everyone would like. But become a Totally Different Person not even Recognizable. I guess Her Scars were Too Deep. God's Grace to her."
Other fans commented that NeNe's appearance has changed dramatically since she joined RHOA and that no longer looked like the same woman.

One person expressed the fear that she might become addicted to plastic surgery, as have so many celebrities - often with disastrous results.
VANITY OR INSECURITY
Some of the comments were harsh, and rather than attributing the reality star's obvious manipulation of her photos to insecurity, called her out as being vain and obsessed with her looks.

Knowing NeNe, she will probably shed the caustic criticism like water from a duck's back and soak up the praise.
After all, it is her strong character and volatile temperament that have made her such a favorite on RHOA. With NeNe, there's never a dull moment.
NENE LEAKES TALKS TO WENDY WILLIAMS ABOUT PLASTIC SURGERY
NeNe Leakes frankly admitted to talk show host Wendy Williams that she has had plastic surgery - and intends to have more.
NeNe, who's had several rhinoplasties, liposuction, and breast augmentation, revealed that she intends to have further surgery to her breast.
She enthusiastically advised Wendy's audience to go ahead and indulge in a little nip and tuck. She said:
"Ladies, don't believe what these people are saying. If you need a nip and tuck, please go and get it. I promise you. I don't care what they goes to say, if you can afford it go and get it. If your husband tells you you like fine, he's lying."
NeNe did admit that she draws the line at having facelifts, and referred to her incursions into plastic surgery as "little tweaks."