Kandi Burruss Gets Teen Daughter Riley a $5,500-A-Month NYC Apartment during Her Internship on RHOA
Kandi Burruss got her 16-year-old daughter Riley a New York apartment for her internship.
"Real Housewives of Atlanta" reality star Kandi Burruss' 16-year-old daughter is moving to New York, and she's eager to make sure her baby is safe and comfortable in the big city.
Kandi has rented a $5,547 per month two-bedroom apartment for Riley - quite a steep price for a student pad.
Riley opened the freezer and didn't know what an ice cube tray was for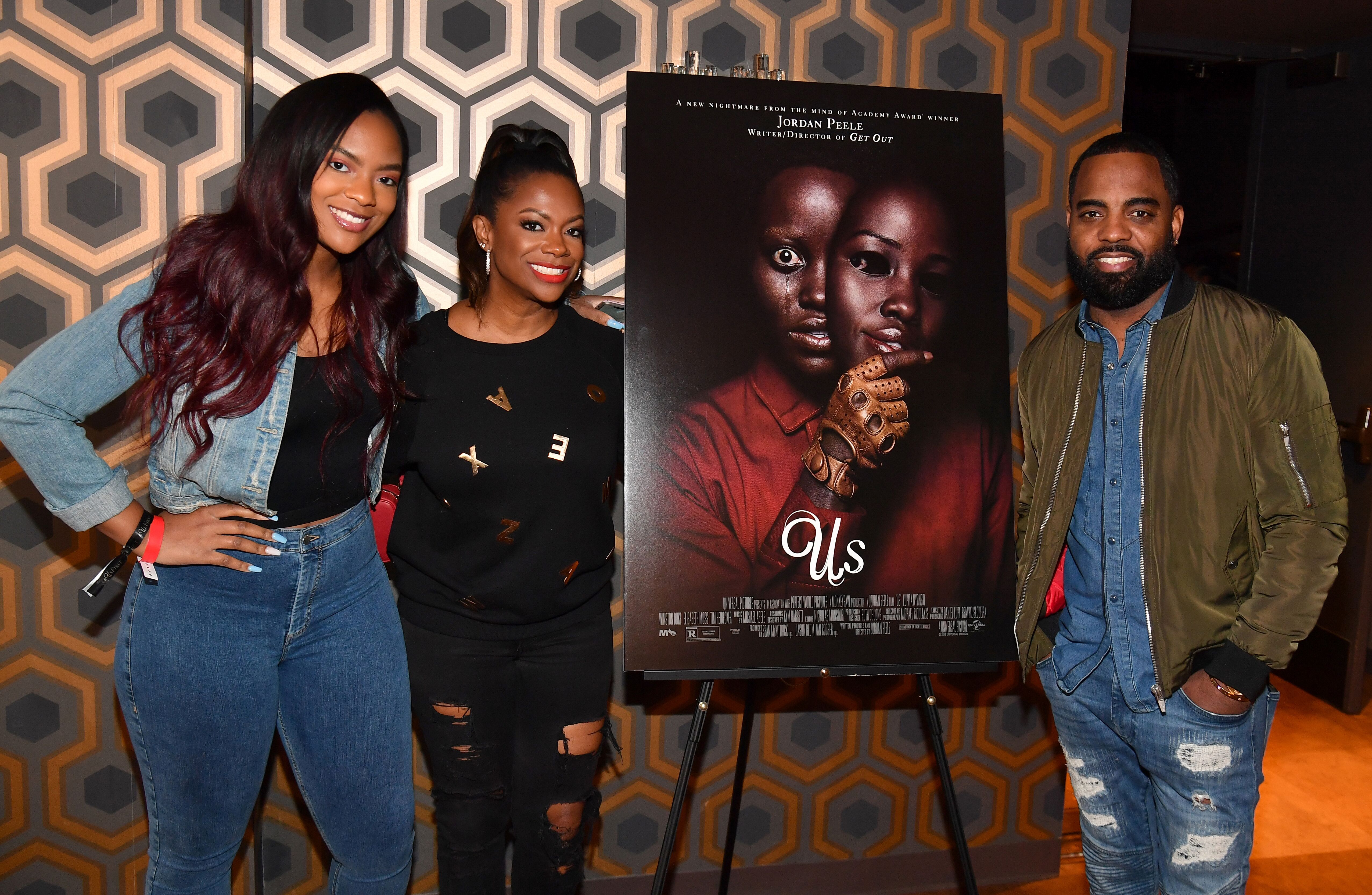 RILEY BURRUSS MOVES TO NEW YORK
The apartment Kandi rented for Riley is out of reach of most interns and boasts two bedrooms, a rooftop sundeck and a stunning view of the Manhattan skyline.
Riley is in pursuit of her dream of becoming a lawyer and will be interning at a prestigious New York law firm, courtesy of her mom's fame and influence.
KANDI BURRUSS ADMITS RILEY IS "PRIVILEGED"
Kandi flew to New York with her husband Todd Tucker, their son Ace, and her stepdaughter Kaela, and she ended up admitting that her daughter is living a life of unprecedented privilege.
RILEY BURRUSS HAD NEVER SEEN THE ISIDE OF A FREEZER
The fact was brought home sharply to the singer-songwriter when Riley opened the freezer and didn't know what an ice cube tray was for. She admitted she thought all freezers had icecream makers incorporated. Kandi said:
"I always make this joke with her [that] she's like the kids from Black-ish. She's a privileged black kid who's not really in tune to certain things."
RILEY BURRUSS ASKS MOM FOR "TIPPING ALLOWANCE"
During their first visit to the apartment, Riley tipped the doorman with her mom's money - then asked if she would be getting a "tipping allowance."
It was then that her stepsister commented that she'd never had an allowance. When a shocked Riley asked her where she got her money, Kaela calmly explained that she had summer jobs, and saved what she earned.
As for Kandi, even though she is aware that Riley is frankly spoiled, she is happy to indulge her as long as her grades continue to be good.
KANDI BURRUSS GIVES RILEY A SPECIAL SWEET SIXTEEN PRESENT
Riley Burruss is living every teen's dream life. She turned 16, and her mom gave her her first car - a very special first car.
Kandi Burruss, from "Real Housewives of Atlanta" gave her daughter a brand new Porshe for her birthday, but she's rethinking her policy as far as giving her children easy access to money. 
Kandi recently revealed that her daughter was spending too much money without even thinking about where it was coming from. Now Kandi is passing down some money lessons to Riley,  Todd Tucker's son, Ace, and her step-daughter Kaela.