Danielle Busby from 'Outdaughtered' Celebrates Her Mom MiMi's Birthday in a Recent Post
Danielle Busby was all-smiles in her recent Instagram snapshot that was taken during her mother Michelle Theriot's birthday celebration. 
Michelle Theriot "Mimi" just celebrated her birthday with her beloved daughter, Danielle Busby, and grandkids. The family looked happy as they posed for the cameras for a few birthday snaps. 
Mimi initially loved with Danielle and her husband, Adam, but she reluctantly moved out after their house became a little too packed with all the little girls running around. 
Previously, Danielle shared a snapshot with her brother Dale Mill's son, Bronson, which was taken on his birthday. Her daughter and Mimi photobombed the picture, but it looked adorable anyways. 
While his sister is the mother to six little girls, Dale has two kids, Bronson and Makenzie, with his wife, Crystal Mills. 
HOW THE BUSBY FAMILY CAME TO BE
As fans already know, Adam and Danielle are proud parents to their quintuplet girls. Their children are the first surviving set of quintuplets in the United States.
The couple welcomed their little angels on April 8, 2015, at 28 weeks via Caesarian section. Their first daughter, Blayke Louise, was born on April 11, 2011. 
It was after their quintuplets were born that they landed their own reality show. People were keen to know more about the Busbys and their quints, Ava Lane, Olivia Marie, Parker Kate, Hazel Grace, and Riley Page. 
Taking care of six kids at once is definitely not a cakewalk, but the Busbys make it look easy on-screen. That is one of the main reasons why fans can't have enough of the family. 
ADAM AND DANIELLE'S LOVE STORY
The story of how they met may not be the most romantic one. Adam and Danielle worked at Target as co-workers. Adam didn't even talk to Danielle out until several months, but when he finally did, sparks didn't fly right away. 
As Danielle recalls, their first date never happened because Adam chose to hang out with his friends instead. So they did meet at Target but their love story didn't start there.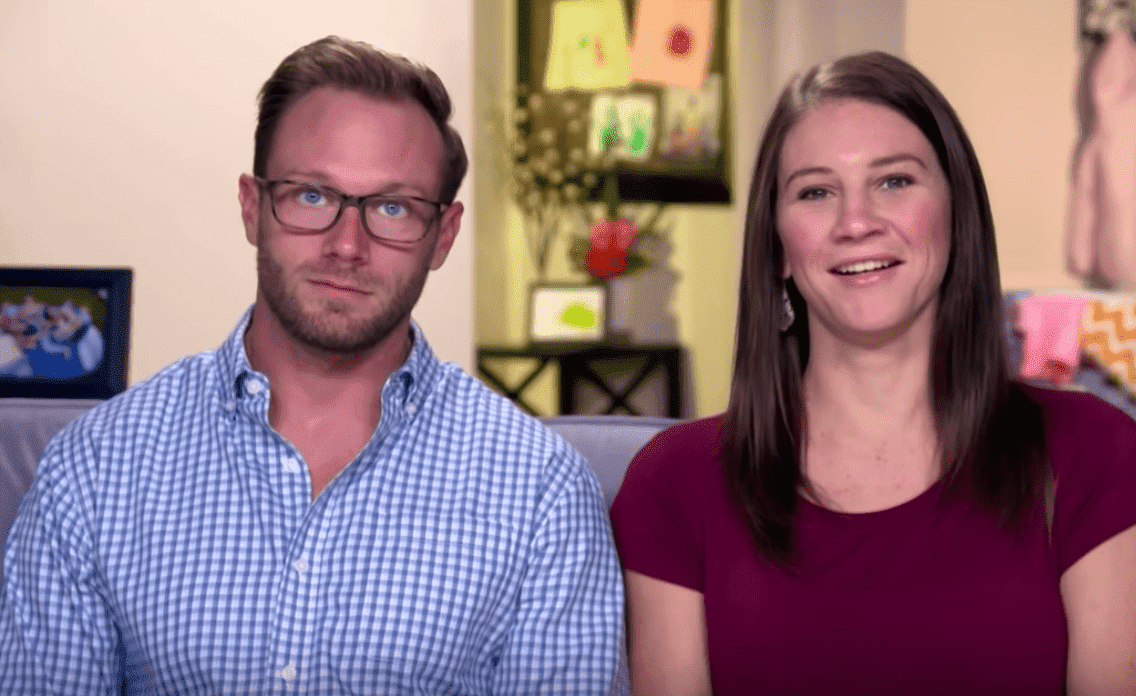 When the first date did happen, Danielle didn't expect what was in store for her. She shared the details of the day in her family blog "It's a Buzz World."
"We finally are going on our first date…and Adam fails to tell me we are going out with his family for his sister's birthday dinner!"
A HAPPILY EVER AFTER 
Adam might have failed to woo Danielle right from the start, but she did say 'yes' to him when he officially asked her to be his girlfriend during their first date. 
Their relationship was blossoming at its own pace, but Adam had something else in his mind. Two and a half years after they started dating, he asked Danielle what she wanted for her birthday. 
Danielle had said that she wanted "a necklace, bracelet or a right-hand ring," but Adam decided to get her a left-hand ring instead, and a very special one at that. 
He ended up buying an engagement ring for Danielle and asked her to marry him a day after her birthday. The lovebirds walked down the aisle six months later.