Cameron Boyce's Father Reacts to Rapper Juice Wrld's Death after Reportedly Suffering a Seizure
Juice WRLD's sudden death after seizure brings back painful memories for Cameron Boyuce's father.
Victor Boyce was deeply affected by reports of the death of rapper Juice WRLD, who succumbed to a seizure in a Chicago airport on December 8.
Juice who had just turned 21 on December 2, apparently died of the condition that felled actor Cameron Boyce.
According to known records, Juice had not been diagnosed with epilepsy.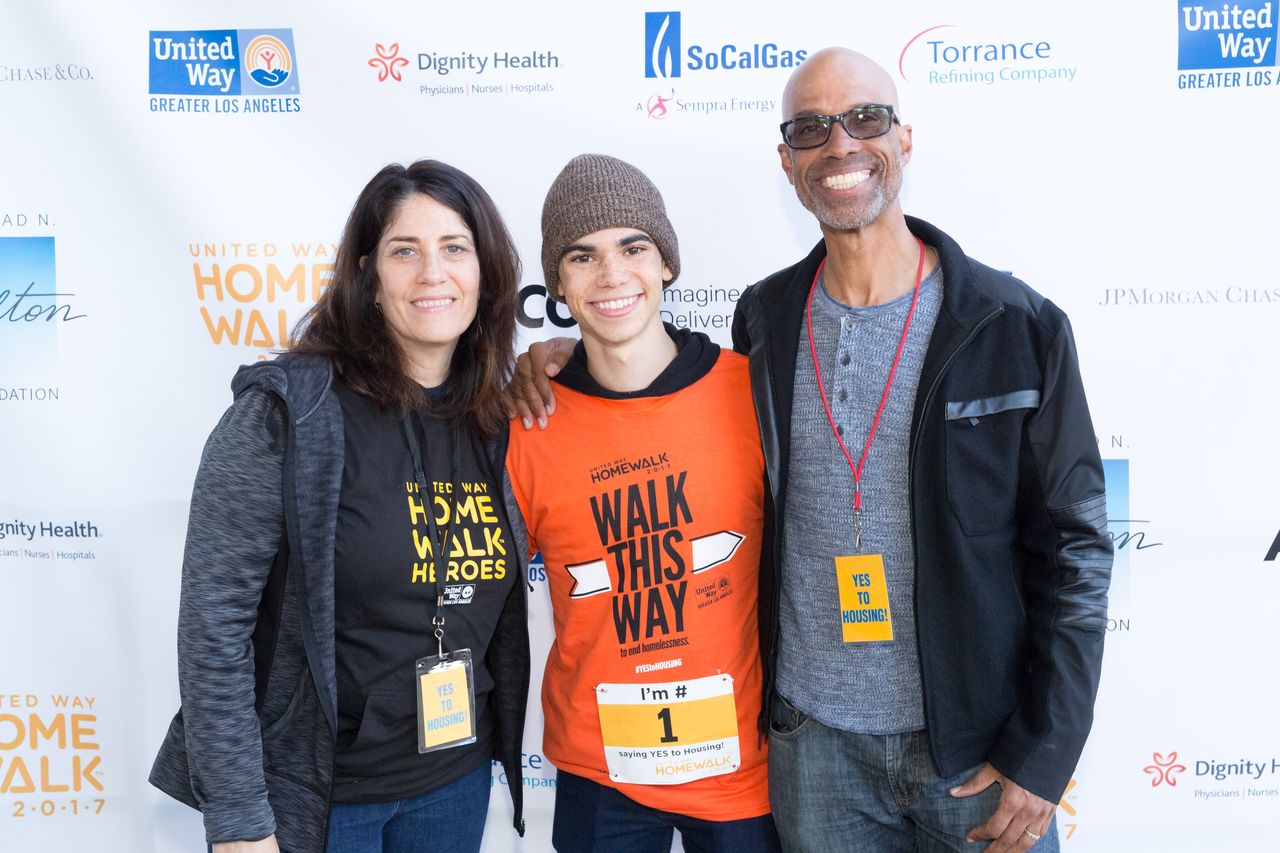 SIMILARITY IN DEATHS SHOCKS VICTOR BOYCE
Victor expressed his grief at the premature death of yet another talented young man on his Twitter account.
His own son, beloved Disney actor Cameron Boyce passed away in his sleep on July 6, 2019, after suffering an epileptic seizure. He was 20 years old  
JUICE WRLD'S SEIZURE MAY HAVE BEEN TRIGGERED BY OVERDOSE
Recent information suggests that Juice may have died after ingesting several Percoset pills in an effort to conceal them from FBI agents who were searching his private plane for drugs and guns.
JUICE WRLS NOT DIAGNOSED WITH EPILEPSY
According to known records, Juice had not been diagnosed with epilepsy. When he went into convulsions at the airport, FBI agents administered two doses of Narcan before the arrival of the first responders.
OMG, just learned of the passing of Juice Wrld after suffering a seizure at the airport. He was only 21 years old.

— Victor Boyce (@TheVictorBoyce) December 8, 2019
JUICE WRLD PASSED AWAY IN HOSPITAL
The rapper was revived by the Narcan, but incoherent, and even though he was transported to the hospital, he later died, despite the best efforts of doctors to save his life.
The Cook County Medical Examiner has refused to attribute a cause of death until a more thorough investigation and additional tests have been carried out.
CAMERON BOYCE'S PARENTS CREATE FOUNDATION
It has been 5 months since actor Cameron Boyce passed away at 20, felled by an epileptic seizure in his sleep.
Cameron's parents, Libby and Victor Boyce have made it their mission to help prevent other families from going through the same horrific experience.
The Boyces have joined the Epilepsy Foundation in an effort to raise awareness of the dangers of sudden death for people who suffer from Cameron's condition.    
According to the US Centers for Disease Control and Prevention, epilepsy is a neurological disorder that affects 3.4 million Americans.
Cameron was just 16 when he experienced his first seizure, and 20 when he passed away.