Duane Chapman from 'Dog's Most Wanted' Shares Throwback Pic with 'Hawaii Five-0' Star Alex O'Loughlin
A day before throwback Thursday, "Dog's Most Wanted" star Duane "Dog" Chapman took to social media to share an image featuring himself and a "Hawaii Five-O" actor.
The Instagram image posted on Wednesday, December 11, 2019, showed the "Dog the Bounty Hunter" posing with CBS series star Alex O'Loughlin. The photo was taken in Hawaii while Chapman was filming one of his guest appearances on the show.
Chapman, his late wife and former co-star Beth Chapman, and their children Leland and Lyssa Chapman, all appear in the pre-credits segment of the "Hawaii Five-O" episode called "Na Ki'i." In the episode, Chapman had the opportunity to interact with Steve McGarrett.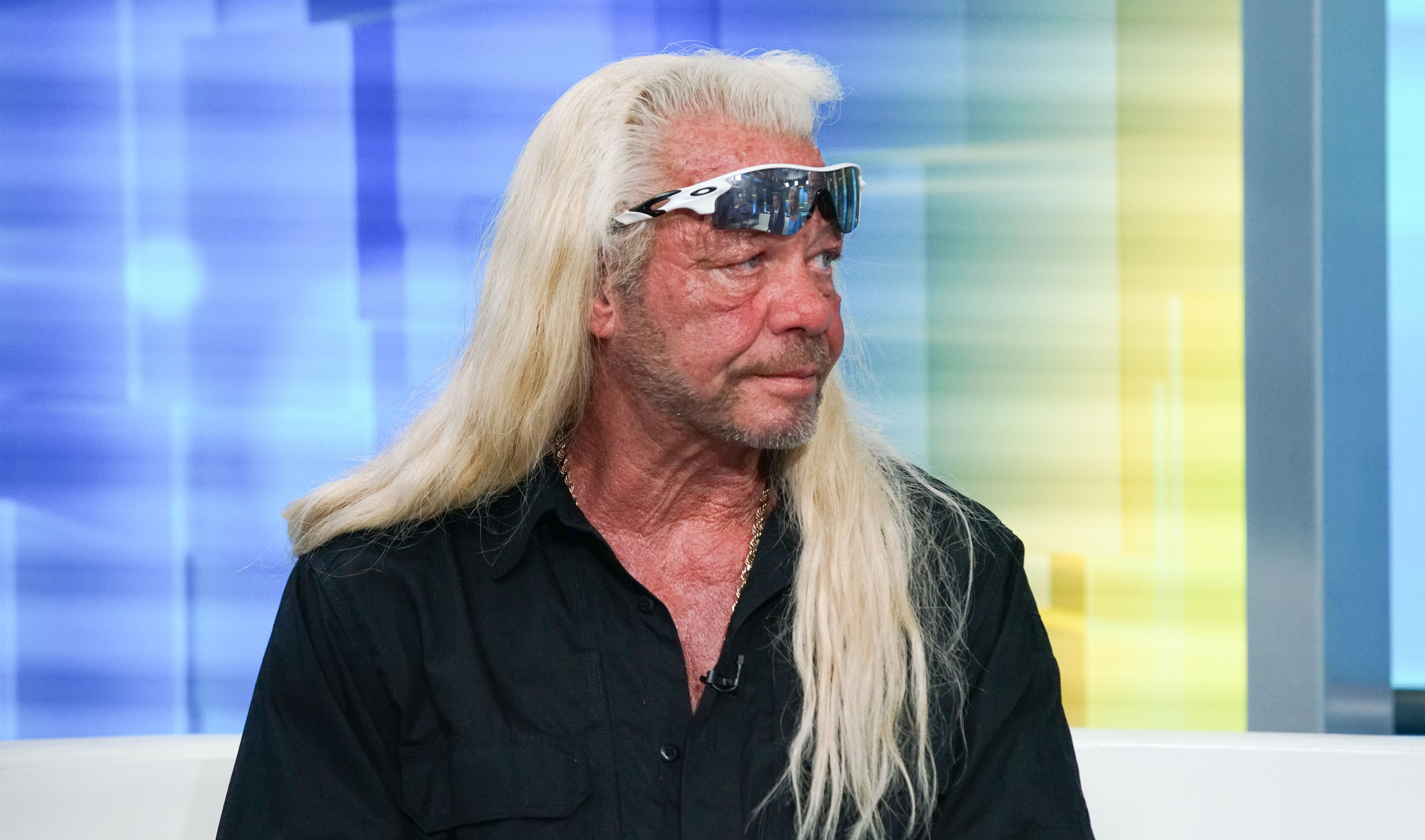 CHAPMAN'S APPEARANCES ON "HAWAII FIVE-O"
The bounty hunter made many more cameo appearances throughout season 6 of the CBS crime procedural. He also had a recurring role in season 7.
In 2013, the reality star and actor spoke about his cameo appearance on the series. He said:
"Peter Lenkov did a great job, the episode is written brilliantly and plays nicely with the family business. I was stoked to be on it."
O'LOUGHLIN IS "SO TALENTED"
His wife, who also appeared on the show, spoke about O'Loughlin at the time stating:
"Alex O'Loughlin and Scott Caan are so talented. We had such a great time filming Hawaii Five-O, it was a fantastic experience and the folks there were very friendly and welcoming to our whole family. "
BETH'S CANCER BATTLE
Beth sadly passed away on June 26, 2019, at the age of 51 after having a long battle with throat and lung cancer. She was initially diagnosed with stage 2 throat cancer in September 2017 before going into remission.
Unfortunately, the disease later spread to her lungs causing her diagnosis to be moved to stage four. Early this year, the reality star began filming her new show with her husband, "Dog's Most Wanted."
BETH WAS PUT IN A COMA
However, on June 22, during production, she was hospitalized and placed in a medically induced coma. She died due to complications from cancer.
HOW DUANE'S EPISODE PLAYED OUT
During his cameo appearance, the Chapman couple's role was centered on a body falling from the sky and landing on their SUV. The mysterious occurrence then led to the "Hawaii Five-O" team being called in to investigate.
The Chapman's appeared on the series starring as themselves. While the reality stars filmed the series, some of their fans reported seeing them and the cast of the show in the Kapahulu area.