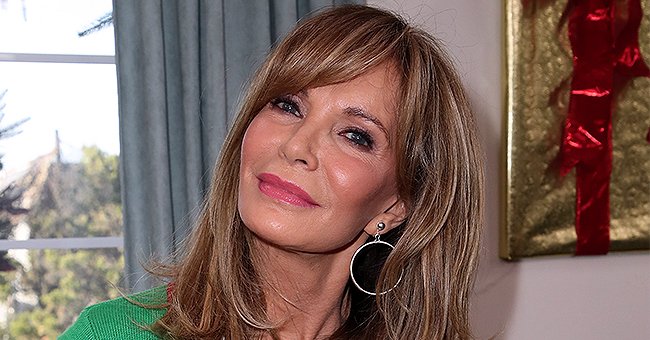 Getty Images
Jaclyn Smith Shares Sweet Home Video of Her Granddaughter Walking around a Huge Christmas Tree
In the spirit of Christmas, "Charlie's Angels" star Jaclyn Smith takes to social media to share an adorable video of her young granddaughter admiring their gigantic Christmas tree.
Jaclyn Smith is one of the main figures who are spreading the good cheer that comes with the festive season. The famous actress shared a short video of her family's gigantic Christmas tree via Instagram a few days ago. The video was taken while standing afar off so that all of the stunning tree's features are captured.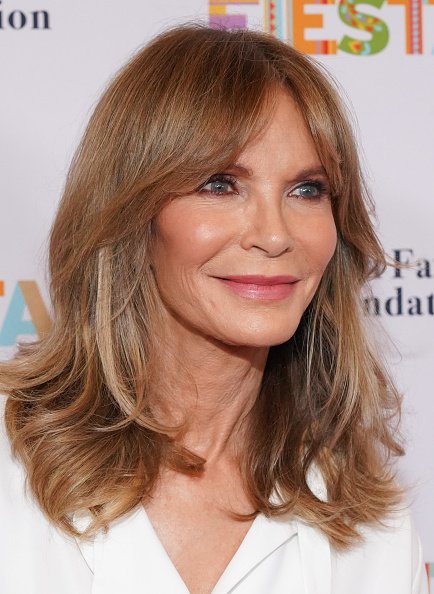 Jaclyn Smith attends the Farrah Fawcett Foundation's Tex-Mex Fiesta at Wallis Annenberg Center for the Performing Arts on September 06, 2019 in Beverly Hills, California | Photo: Getty Images
Its considerable length, which reached the ceiling, was adorned with colorful Christmas lights that glimmered. What made the video most adorable was Smith's little granddaughter Bea who strolled in wearing a gorgeous green party dress. She looked every bit like the little princess as she walked barefooted in the gown that sported a tulle skirt.
"Look at this," the youngster exclaimed as she reached to touch one of the ornaments on the beautifully decorated tree. She goes on to walk about the tree, looking amazed at the gorgeous creation before walking off.
To caption the short video, Smith wrote:
"It's beginning to look a lot like Christmas…"
After she posted the video, Smith, who is most famously known for her role in "Charlie's Angels," alongside now-deceased Farrah Fawcett, became the recipient of compliments from her fans.
Her fans expressed amazement at the gigantic tree, left sweet compliments for little Bea, and even curiously wondered how she and her family managed to decorate the tree. One fan, @dpchemistry labeled the video one much like a fairytale:
"Looks like a scene from The Nutcracker. She's so precious."
Smith, who is 74 and still manages to look youthful, is a mother of two, son Gaston and daughter, Spencer Margaret. The award-winning star is blessed with two granddaughters, thanks to her grown children's marriages.
Little Bea is two years old, while baby Olivia Rose, is four months old. Smith is a grandma that loves to dote on her grandchildren and one that especially never ceases to display this affection for them.
In a 2017 interview with PEOPLE, Smith shared how she felt as a first-time grandma after the birth of Bea. She said:
"The love that you have for your children, it's like 'Oh my God. But this is even bigger — there are no words. I was thrilled to become a grandma."
That hasn't changed, and the proud grandmother even expresses a wish to be able to watch her famous act in "Charlie's Angels" with the lovely duo someday. She also wishes that through the classic movie, Bea and Olivia will learn "where they came from" through it as well as learn to have each other's backs and be strong women.
Please fill in your e-mail so we can share with you our top stories!