Mary J Blige Flaunts Toned Legs and Looks Gorgeous as Ever in Her Golden Outfit at Diddy's 50th Birthday Party
Mary J. Blige is lighting social media up with another jaw-dropping ensemble. The undisputed Queen of Hip-Hop Soul put her toned legs and cleavage on display in a seductive outfit that got fans talking.  
In recent times, Blige has become not only the pictorial representation of "Black Don't Crack," but also an inspiration to women everywhere that health and fitness have no age limits.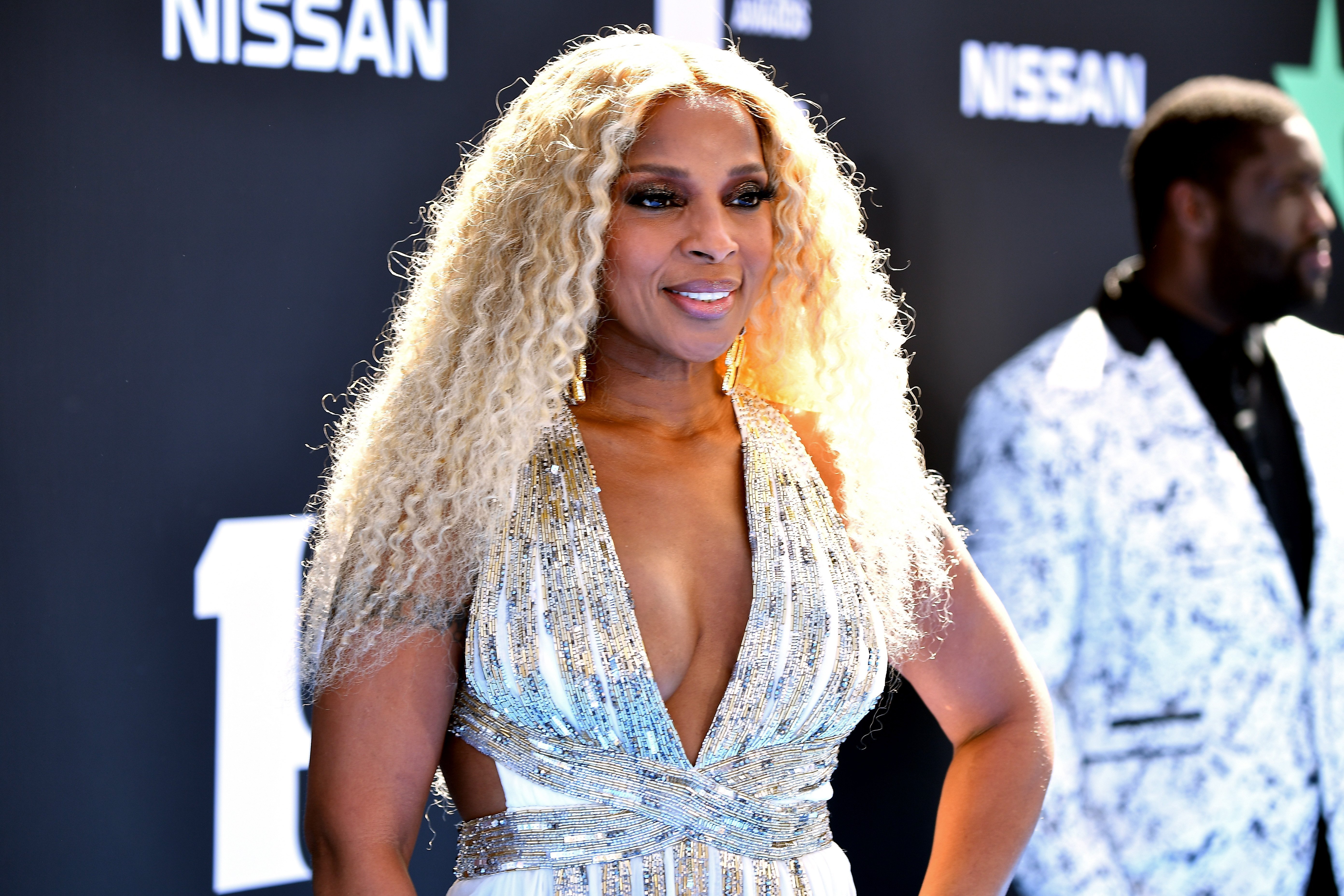 Blige's latest Instagram photo keeps up with that reputation. The 48-year-old singer/actress merged stylish and sultry in a golden silk jacket and matching shorts.
Blige has always displayed a breathtaking sense of style, but in recent years, the glow has been different
The long-sleeved upper clothing featured a low-cut neckline that showed a hint of the "Be Without You" singer's cleavage and lingerie while the shorts offered a full view of her toned legs.
Blige accessorized with a ring, an elaborate neckpiece, and thigh-high moccasin boots that stopped just below her flower tattoo. She also sported bright sunglasses and curly blond hair, her favorite color for some time now.
"Capricorn season approaching," Blige announced alongside the snapshot that has garnered hundreds of thousands of likes and comments from across the globe.
"Sis I swear ur glow up is real [without] that baggage!!!" gushed one Instagram user most likely referring to the singer's recent messy divorce from her ex-husband of more than a decade, Kendu Isaacs.
"Mary, you been cuttin up, and I'm lovin every minute of it," raved another fan while a third said Blige has been "killing the fashion game for almost 30 years."
Only a few days ago, Blige had fans doing a double-take when she posted a picture of her outfit to Diddy's star-studded 50th birthday bash. She was a sight for sore eyes in a curve-hugging piece.
The "No More Drama" hitmaker oozed glamor in a black floor-length dress with nude-colored panels. The glistening outfit also had a turtleneck design and contrasted perfectly with her blond hair.
Blige wore the dress to Diddy's birthday party, where she was one of many high-profile guests present. Snoop Dogg; Kanye West and Kim Kardashian; Beyoncé and Jay-Z; Offset and Cardi B; and Usher, were some of the other celebrities at the event.
Per Inquisitr, Blige, who shared a close relationship with Diddy and his late ex Kim Porter, reportedly performed her hit song "Real Love," at the hip-hop mogul's party.
Blige has always displayed a breathtaking sense of style, but in recent years, the glow has been different. Not only does she know what outfits flatter her shape, but she also doesn't hold back on workouts to stay fit.
Whatever Blige is doing, it's definitely working, and we can't wait for the next picture or video that will leave us breathless. All hail the queen!