LeBron James' Wife Savannah Sends J.R. Smith's Wife Support Amid Alleged Infidelity Scandal
LeBron James' wife, Savannah, is one of the many people offering support to Jewel Smith amid the infidelity scandal involving her husband, NBA star J.R. Smith and actress Candice Patton.
The tabloids had a field day earlier this week after Jewel released a video confirming rumors that her husband has been cheating on her with "The Flash" actress Candice.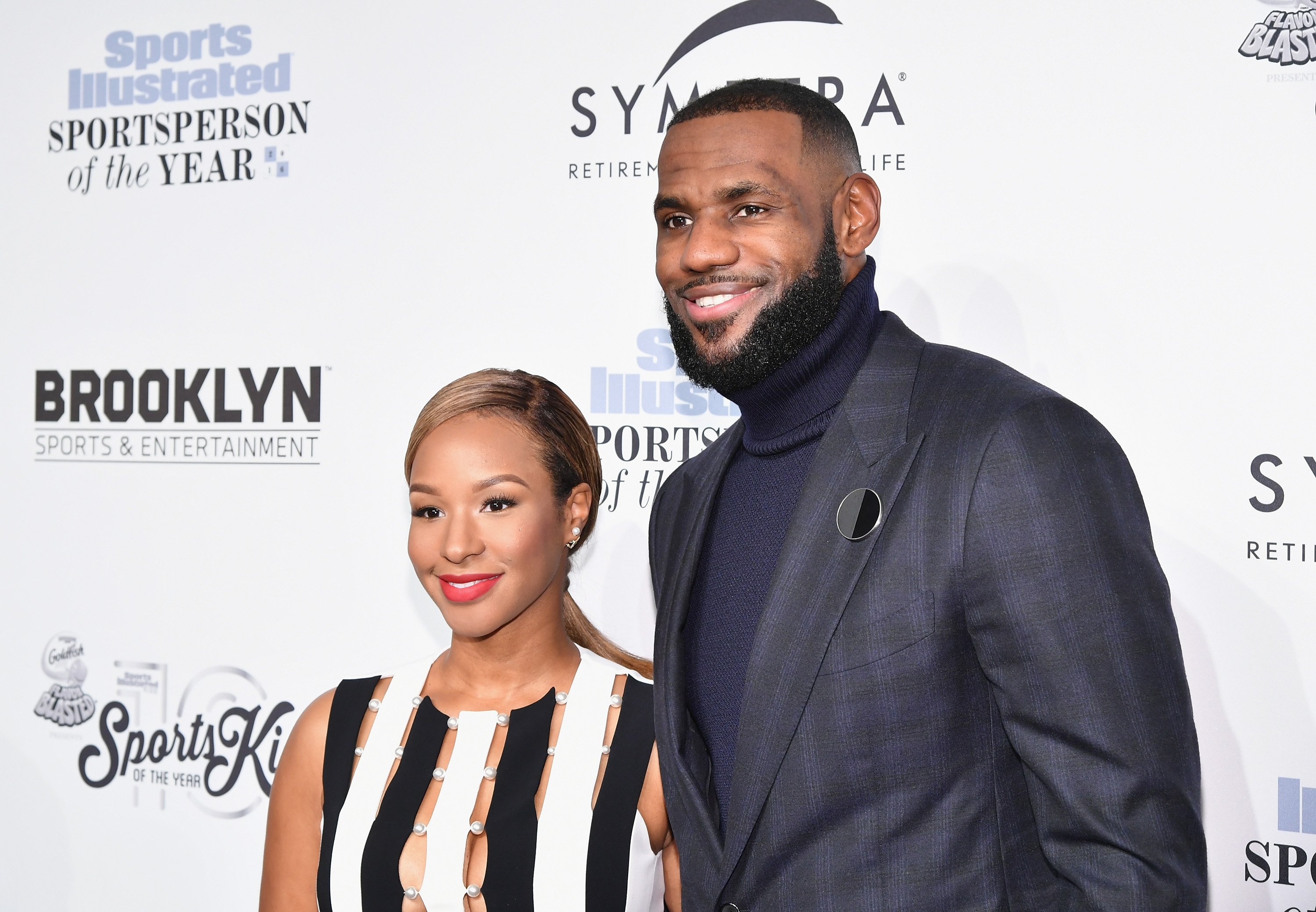 The nine-minute long video saw Jewel addressing the speculations that J.R. has been unfaithful in their marriage. She revealed that a lot of people have been sending her DMs to that effect and only decided to speak up after asking God for direction.
Since Jewel went public with her prayer session, Candice has been quiet, but J.R has responded with some cryptic and sarcastic posts
Jewel said that God asked her to pray publicly about the situation and launched into it straightaway while sitting in her car. She shocked social media users by praying not just for her husband, but also for the alleged mistress.
Acknowledging that the situation is a "battle," Jewel prayed:
"I ask that wherever he [J.R] is broken, God, that you fix him, that you heal him, Lord because only you can do it. God, I am asking, father God, as your servant, to please help and heal my husband, and please forgive him for he know not what he do."
"I pray, Lord Father God for Candice, that you please just mend her heart," she continued. "For her to go out here and seek a married man, Father God, I just pray that you give her grace and mercy."
Jewel's post has since attracted thousands of views and supportive comments from fans and celebrity pals alike. One of those supporters is Savannah, whose husband is also an NBA player.
"I love you, Sis!!" Savannah assured the life coach and inspirational speaker after saying Amen to her heartbreaking prayers.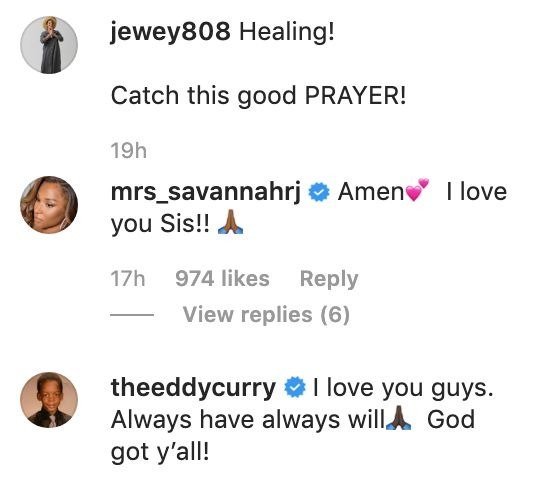 As Heavy.com noted, Savannah and her husband go way back with Jewel and J.R. In February 2018, when the Smiths were expecting their fourth child, it was LeBron and his wife, who organized a gender-reveal ceremony.
Jewel has been married to J.R since August 2016, and the two reportedly have four daughters: two together and one each from previous relationships, which makes the situation even more heartbreaking.
Per PEOPLE, rumors of J.R dating Candice first surfaced in October when they were spotted together at a Halloween party. The athlete reportedly deleted tons of posts on his Instagram after fans noticed him walking what looked like the actress's dog.
Since Jewel went public with her prayer session, Candice has been quiet, but J.R has responded with some cryptic and sarcastic posts. "No weapon formed against me," he initially wrote on Instagram Story.
J.R's next comment seemed like a slight dig at his estranged wife's prayers:
"IG aint a place for relationships but God told me to tell y'all I've been separated for months. He doesn't understand why his child failed to mention that…#thats all"
Hopefully, J.R and Jewel can work out their marital problems very soon and do what is best, especially for their lovely daughters.