Exclusive: Tammy Locke Reflects on 'The Monroes' as Her Most Challenging Role and Shares Beauty Secrets
Tammy Locke, best known as Amy Monroe on "The Monroes," shared some details of her career, including the most challenging role in her career and the unusual way she started acting, in an exclusive interview with AmoMama.
Born in September 1959, Tammy has been involved in the entertainment industry since she was only a toddler. Apart from "The Monroes," she has worked in plenty of projects, including "Gunsmoke," "Once a Thief," and "Roller Derby"
Earlier this month, the actress opened up about some of the highlights of her career in an exclusive interview with AmoMama.
According to your IMDB profile, you were very young when you got your first role. Did you always dream of being an actress? Was it your or your parents' choice to start a career in the entertainment industry?
"Actually, I was 18 months old. My mother could not find a babysitter that day. My sister Sharyl Locke was already in the business, and this day she was going for an audition to play the role of Sally Laurents in the TV episode of "The Voice of Charlie Point," an Alcoa Production of "The Fred Astaire Hour."
When my sister, my mother, and I arrived, my mother asked the secretary to watch me while she and Sharyl were in the auditioning room. The secretary replied, "Yes, no problem Mrs. Locke…"
While they were in the auditioning room, the secretary went to get a cup of coffee and left me playing on the chair. While the secretary was getting the coffee, I went into the auditioning room and told my mother, "Poddy Mommy, Poddy Mommy."
That's when the people in the room looked at my sister and me and said, "We want her [Tammy], not her [Sharyl]." This show starred Robert Redford and Diana Hyland as my Father and Mother."
What was the most difficult role in your life?
"I guess you could say that the most difficult role was when I played Amy Monroe, the littlest sister in the TV Western series "The Monroes." We were on set in Jackson Hole, Wyoming. I had spent a lot of time learning my lines.
The director of this particular episode decided to have my lines thrown out and re-wrote. Therefore I'd had to, on the spot, learn all new lines over again. I threw a fit, so the producers called my father and flew him in immediately. As he was taken to the set, he walked up this mountain to see what was going on."
Standing at the top of the mountain was actor Noah Beery Jr. who was also an actor on "The Monroes." My father asked Noah what was going on and Noah said:
"Don't you worry, Mr. Locke, the director threw out all of your little girl's lines and had the writers write all new ones and she was ordered to learn all the new lines immediately to film that day. I don't blame her for throwing a fit, Mr. Locke, but I'll tell ya', she was a trooper and learned them and delivered them like a pro."
Tell us a bit about your role in "The Monroes." Did you like it?
"I loved playing Amy Monroe. I got to live the dream of a little girl being part of a huge family, not just hers but a whole lotta people. Not only are you family to all of the actors but all of the staff, as well, and everyone treated me with love and care.
I played the youngest daughter of Albert and Mary Monroe. After my parents were killed by drowning as they crossed the snake river of Jackson Hole, I was raised by my two oldest siblings, Clayt and Kathy, played by Michael Anderson Jr. and Barbara Hershey.
Together with my twin brothers Jefferson, a.k.a. Big Twin, and Fennimore, a.k.a. Little Twin, all 5 of us, tried to survive as a family on the frontier against all that nature brings in Jackson Hole, Wyoming."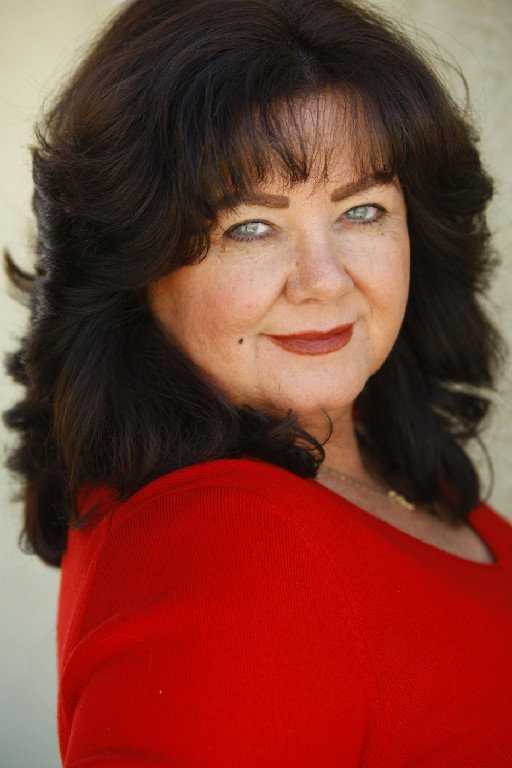 Who was your favorite character in "The Monroes" TV show?
"My favorite? Hmm... I really didn't have a favorite because all of them were my favorites. How great it was to have two families, plus an Indian who was awesome, and a big white dog!!"
How was it like to work with Barbara Hershey?
"Barbara was really fun to work with. She was a kid, just like me. She treated me just as if she really was my sister. She loved me and watched out for me."
What was the most difficult scene to shoot?
"The most difficult scenes to shoot were the eating scenes. Although the staff warmed the food up, it always ended up being cold and yucky LOL."
Tell us a bit about your favorite role in your career. Why did you like it?
"My favorite role was when I was in a Mother's Cookies commercial. I got to drive a red convertible little car!"
You've worked with plenty of famous actors. Who do you remember the most?
"I would have to say, Mr. Rance Howard, Ron and Clint Howard's father. He was my acting coach, and I loved him with all of my heart. He was an unbelievable coach. He really knew how to instruct you on delivering your lines with all of the emotion that is required to pull off a perfect scene."
Your IMDB profile says that your last role was that of Diamond Liz on the TV series "Your Honor?" Where else have you starred since then? 
"I have not acted since "Your Honor?" but I have some irons in the fires on upcoming possible huge roles, so stay tuned!!! Instead, I have been busy with doing the cover of the Hollywood Weekly Magazine (national and local), owned by Mr. Prather Jackson, and it's now in books a million stores."
In your opinion, what have been the best roles of Barbara Hershey?
"My favorite role that Barbara played was when she played Hillary Whitney in "Beaches." Wow, what a performance. What a movie. I cried my eyes out!!  Which roles is she most known for? I don't think anyone will ever forget when she played Carla Moran in "The Entity." That was a freaky movie!!"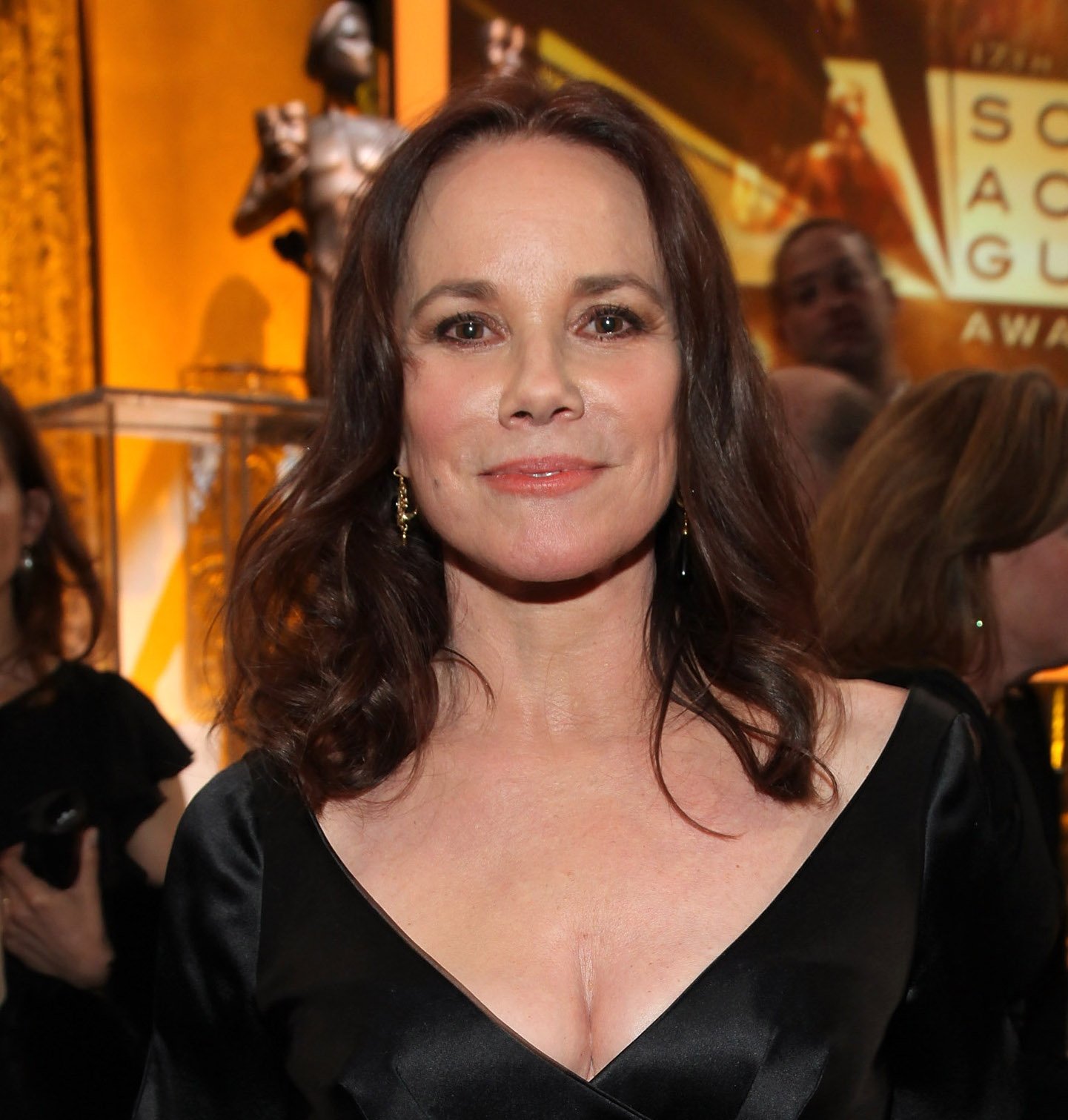 Do you still keep in touch with Barbara Hershey?
"I wish I could say yes, but sadly no. I have tried, but she is a very busy woman. I do keep in touch with all other cast members."
When was the last time you and Barbara got in touch?
"I signed autographs for the Famous Chiller Theatre Expo Celebrity Autograph and Collectibles Show with her in April of 2017."
Both you and Barbara look great now. What's the secret?
"WOW!!! Thank you!!!! For Barbara, I wish I knew. She's timeless!!!! As for me, I use L'Oréal Paris Age Perfect Cell Renewal. It's a very thick cream that I use on my face, and I love it!!!"
Tell us five things you'd like to share with our readers. It can be any experience, not strictly related to your acting career.
"I do not know about five specific things, but what I do know is my father always taught me that, "Can't got stuck in the mud, and its still there, choose another way." And what that means is we were never allowed to say, "I can't, daddy" or "I can't, mommy," because that word was not allowed in our home.
What it did for us was to allow all of us to choose another path if the one we originally chose was going the wrong way. And that's why none of us failed. That's why I was a child movie and TV star and commercials. A professional TV roller Derby Queen. A radio show host. And a country singing headliner with the band The California Express, family of country singing legend Tex Williams.
Not only that, I am also an inventor. I have the foresight to see how to streamline things that I'm currently working with and invent something to help do that."