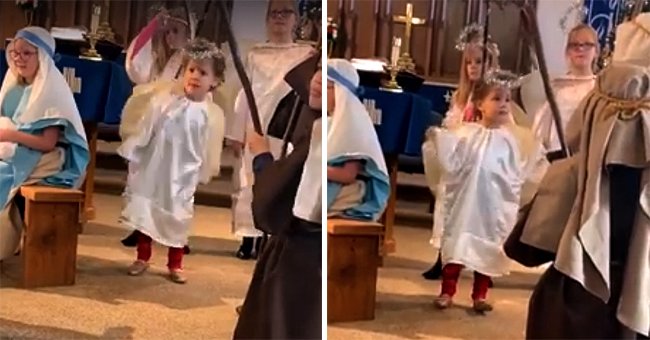 facebook.com/les.ismore
Mother of Dancing Little Girl from Viral Video Shares an Amazing Story about Her Daughter
The mother of the dancing little girl who went viral on the internet and captured the hearts of millions has shared about the adorable youngster's story.
As shown in a clip posted to Facebook, four-year-old Isabella Grace is truly living in the moment as she sways back and forth to the iconic Christmas hymn, "O Come Let Us Adore Him," during a Christmas pageant.
More than 20 million Facebook users have viewed the video in just a week. The cute moment is, without a doubt, a Christmas gift in itself for many.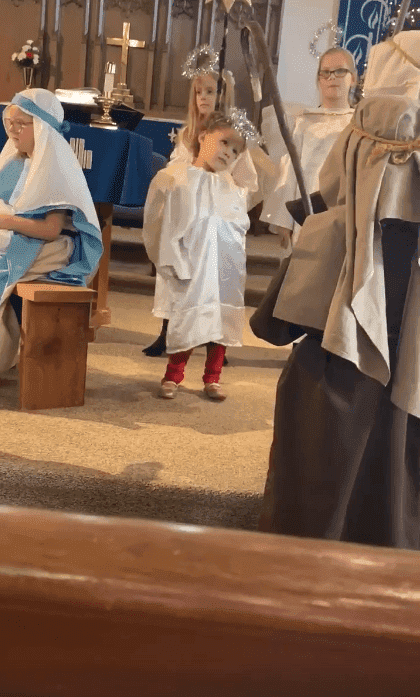 Isabella Grace during a Christmas pageant. | Photo: Facebook/Leslie Webb
A MIRACLE BABY
In an interview with TODAY, the little girl's mother, Leslie Webb, shared that Isabella has been dancing even while she was still in her belly.
She also considered Isabella her "miracle baby" because she was six months pregnant with her when she survived a horrible car collision.
Leslie's car was T-boned by a semi-truck. She suffered a broken neck, broken ribs and a shattered pelvis.
BRIGHT SMILE
But the baby in her belly showed no signs of stress throughout the ordeal even when Leslie was in an induced coma.
"During each shift change, we would listen to the same tragic update being delivered to the next nurse about the extent of my injuries, yet each update would finish up with a bright smile when explaining that the little girl inside of me had just been dancing the whole time," Leslie recalled.
Leslie said that Isabella loves to dance, sing and practice gymnastics.
SUPPORTIVE PARENTS
She gave birth to Isabella in September 2015, and since then, the little girl has never stopped moving. The family lives in Chesterton, Indiana.
Leslie said that Isabella loves to dance, sing and practice gymnastics. She said:
"She loves it all, from gospel to hip hop. She has always been our dancing angel and we will always encourage her to be herself."
She added that she and her husband, Clarence, are happy their daughter has brought holiday cheer with her joyous personality captured on video.
Speaking of unborn babies moving in the belly, rare footage of such moment went viral in 2018 and fascinated netizens.
A video posted to YouTube shows Debi Cragun's baby moving around in her belly, and her husband, Ryan, made sure to capture the special moment.
Please fill in your e-mail so we can share with you our top stories!