Melania Trump's Friends from Slovenia Speak on Her Personality before She Became the First Lady
Before becoming one of the most influential women in the United States, Melania Trump enjoyed a low-key life on the streets of Slovenia with a wealth of family, friends, and dreams of a bigger future.
Super model-turned-FLOTUS, Melania Trump is known for her fashion taste, charisma, kind gestures, philanthropic works, and her renowned seat of power. 
However, beneath all those layers of perfection lies a young woman, who left her hometown of Slovenia years ago in search of fulfillment, with nothing but her dreams to guide her.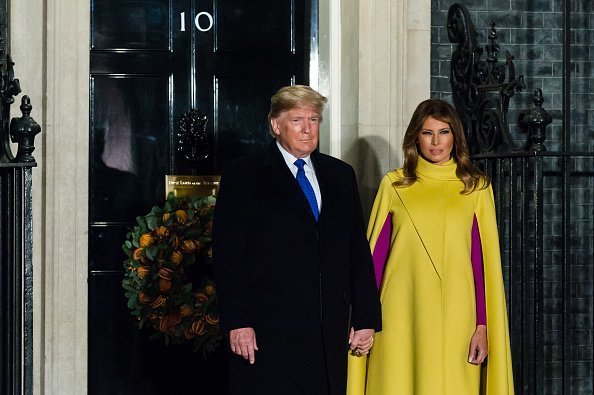 HOW MELANIA'S SLOVENIAN FRIENDS REMEMBER HER
The first lady's personality can best be described by those who knew her before she became a public figure, dating back to her life in Slovenia.
BBC News interviewed some of her former acquaintances in her hometown, and each revealed amazing things about the fashion icon's personality.
One of the 49-year-old's former playmates, Jerca Santej, explained how Melania figured she wanted to be a designer right from the age of sixteen. Jerca added:
"She had a straight idea what she would be, and that's unbelievable for such a young girl, so I knew that she would make something special."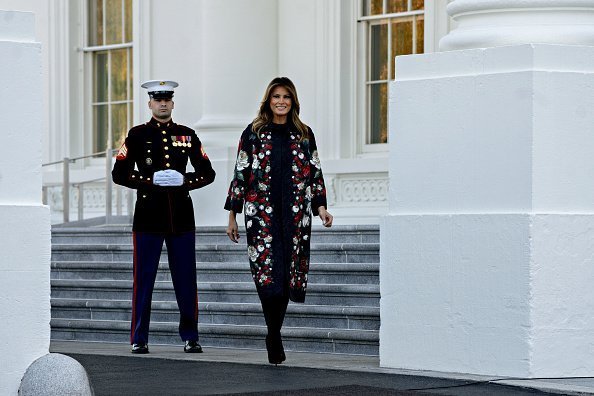 A former school teacher of the model, Nena Bedek, described Melania as a humble girl who always knew she wanted to be part of the fashion industry and see the world. 
Nena recounted how the mother of one used to collect fashion magazines and nurture her dreams of one day becoming a fashion icon. She explained:
"I always knew our town was too small for her. Melania would look forward to seeing the fashion magazines her mother would bring home, and I knew she wanted to see the world."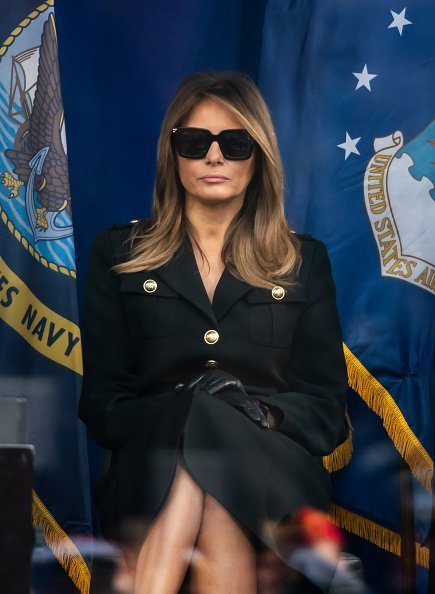 A one-time Miss Slovenia at the Miss Universe contest also shared her encounter with the first lady, whom she met in Los Angeles during the Miss Universe pageantry.
The former Miss Slovenia explained how the humble public figure shocked her with a flawless conversation in her native tongue during the contest.
That gesture won the admiration of the beauty contestant who was thrilled that the wife of America's number one citizen still remembered her roots despite being away for decades.
MELANIA'S PAST IN SLOVENIA
Melania hails from Novo Mestro, where she was born to parents, Viktor Knavs and Amalija Ulcnik, on April 26, 1970, but grew up in Sevnica, Yugoslav Republic of Slovenia. She later moved to New York To Pursue her career.
Her mom was a fashion designer, which spurred her interest in fashion. As a child, she donned some of her mom's outfits on the runways, giving her the first taste of modeling.
She was soon to be discovered by photographer and modeling expert, Stane Jerco, who found her standing by the fence outside a fashion show. The then-teenager's tall, slender figure and beauty caught his attention, leading him to approach her at once, and thus began Melania Trump's modeling career.
MELANIA AND DONALD TRUMP'S LOVE STORY
Melania continued in her fashion modeling field for years, until she met the business tycoon, Donald Trump, at the 1998 New York fashion week, during a party. 
At the time, the would-be President was on the verge of divorcing his second wife, and the 28-year-old Melania Klaus caught his attention. He approached her the first chance he got and left her with his contacts after she declined to give hers out.
The fashion model called a week later and scheduled a first date with the then 52-year-old real estate mogul. Their relationship began in earnest but was plagued with several breakups in the years that followed.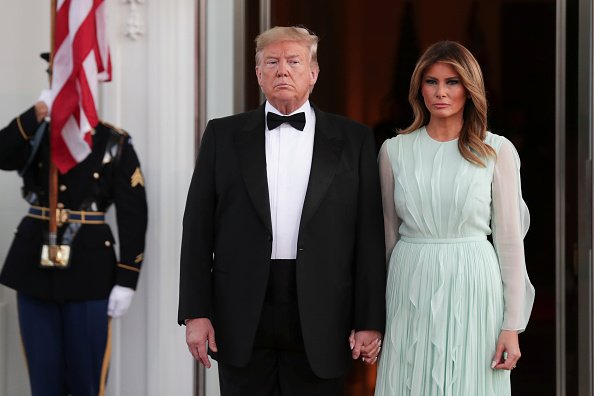 In 2001, the couple took the bold step of resolving to make it work no matter what, leading the modeling icon to obtain her green card and move in with her soulmate at the Trump Tower.
They sustained their relationship for the next four years before "The Apprentice" star popped the question in 2004 with a $1.5 million ring. They tied the knots the following year, at a Palm Beach wedding. Melania Trump's wedding dress was designed by Christian Dior, and cost $100,000.
The icon became a naturalized US citizen following the birth of her son, Baron Trump in 2006, and a decade later, became the First Lady of the United States following her husband's inauguration as President in 2016. 
THEIR SON TOGETHER
The Trump-Melania love pair welcomed their only son together, Baron William Trump, on March 20, 2006. 
The thirteen-year-old is a student at Saint Andrew's, Potomac, Maryland, in contrast to other first children in years past who attended Sidwell Friends. In addition to the teenager's love for science and maths, he has a major interest in sports.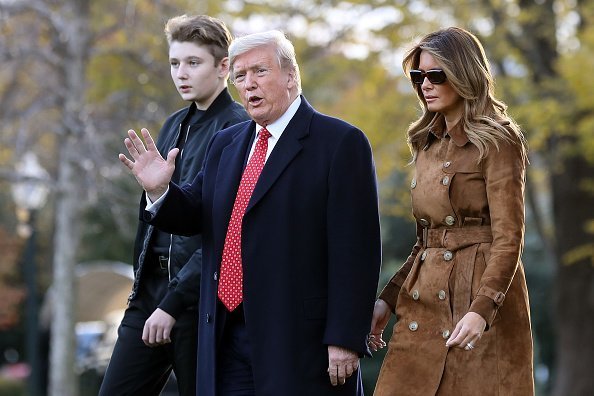 MELANIA AS A FASHION ICON
Becoming a mom has not daunted the First Lady from being a fashion idol; neither has her role as the wife of the President. Melania's Flotus role has seen the 49-year-old dressed her best, gaining her more fashion supporters than political.
The President has attested to his wife's high taste in fashion, calling her a worthy contender of JFK's widow, Jacqueline Kennedy's legendary fashion prowess.
According to Melania Trump's interview statement, fashion was in her blood, thanks to her mom's love for the art.