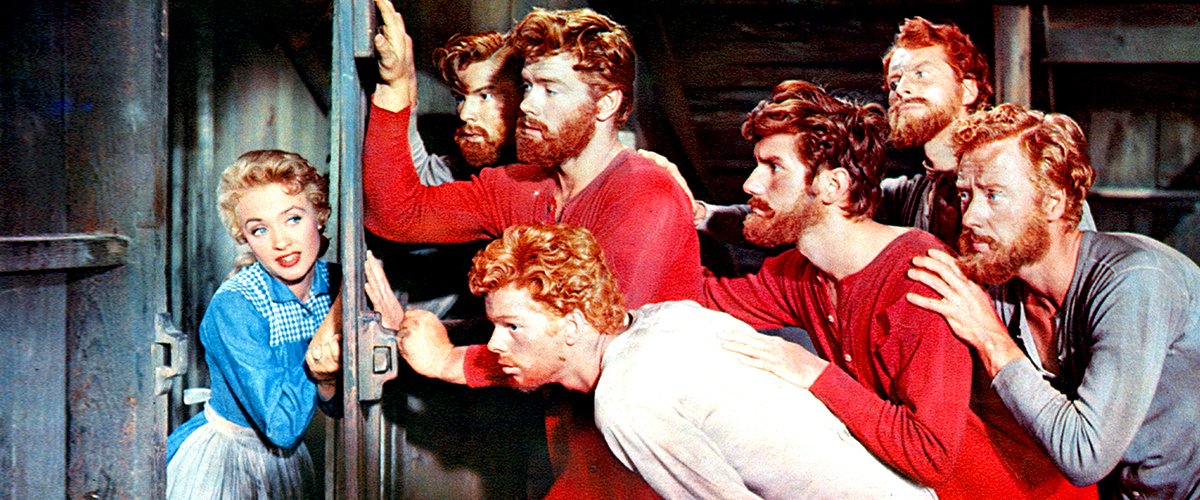 Getty Images
Remembering One of the More Extravagant Dances from 'Seven Brides for Seven Brothers'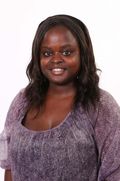 The dance sequence for "Seven Brides for Seven Brothers" had many behind the scenes details about how the movie beat the odds to became of the most historically significant films in the United States.
The movie "Seven Brides for Seven Brothers" was a low budget movie, which acquired unexpected success with audiences around the world, and went on to win several awards.
The musical film was directed by Stanley Donen. It was released in 1954. The film was set in 1850, in Oregon. It follows Milly, who gets married to Adam, played by Howard Keel, and settles on a farm surrounded by his brothers.
It starred Jane Powell as Milly, who returns with Adam to his farm. Their seemingly natural move to his home takes an expected turn when it turns out that he lives with six unruly brothers
Milly takes it upon herself to try teach the brother's better manners, but chaos ensues when they kidnap six girls from their local town.
While the storyline has many audiences divided, the movie's dance scenes stole the show. The most memorable scene in the movie is the dance sequence for a barn dance.
It is reported, only four of the seven brothers were professional dancers. One was an acrobat by profession, the others were actors, and barely danced in the movie.
One of the actors, Jacques d'Amboise, who is a dancer had to cut filming his short because he was still under contract with the New York City Ballet.
In the last scenes, his character, Ephraim was played by a fill-in. It is reported, the switch is noticeable in the scene where the brothers are downstairs pacing up and down waiting for Milly to give birth.
At the time MGM did not have the expectations for the movie to have any significant success. Before its release, it was expected to be a B-list movie, and was given a limited budget.
As a result, many of the backdrops for the movie were not real and instead painted on boards. The plaid costumes for the women where sheets bought from the salvation army and sewn into dresses.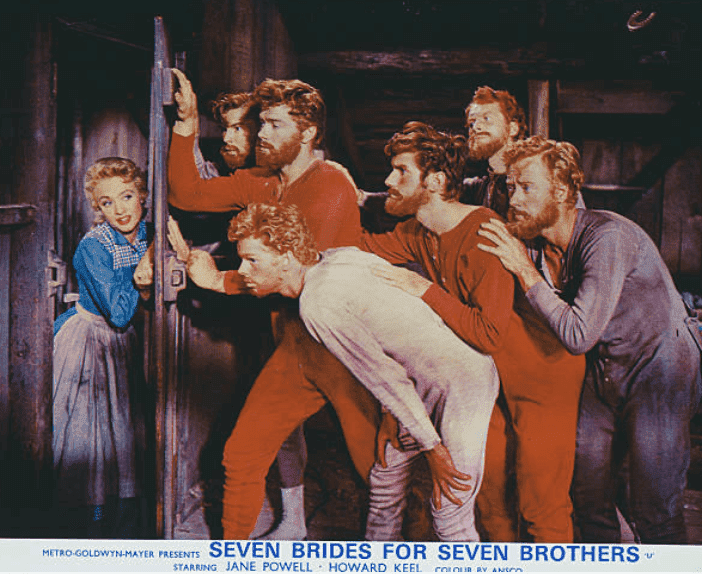 Jane Powell poses with several actors during a movie scene on the poster for "Seven Brides For Seven Brothers," 1954 | Source: Movie Poster Image Art/Getty Images
"Seven Brides for Seven Brothers" went on to become one of the most iconic movies of all time. It won the Academy Award for "Best Scoring of a Musical Picture."
In 2006 it was named "one of the best American musical films ever made," by the, American Film Institute.
Please fill in your e-mail so we can share with you our top stories!