Toya Wright Stuns in Sparkling Black Dress with High Slit in Picture from New Years Celebration
Toya Wright celebrated the New Year at an exclusive event with her family and friends, and she surely made head turns with her elegant look, showing off her toned legs with the sparkling ensemble.
Antonia "Toya" Wright, who recently announced she's switching back to her maiden name, Toya Johnson, recently took to Instagram to wish her fans a Happy New Year with pics from her own celebration.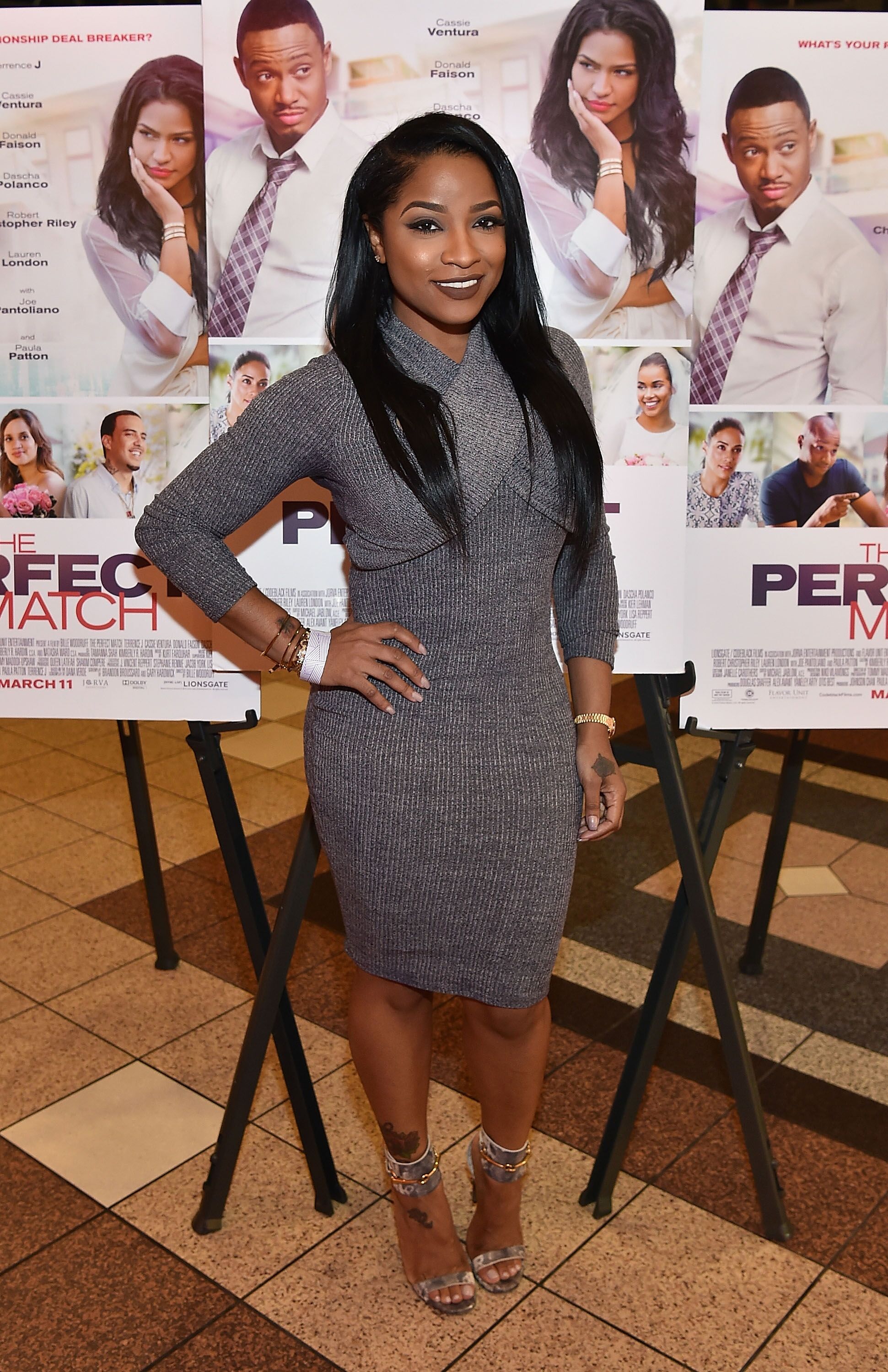 NEW YEAR'S LOOK
The mother of two looked stunning, wearing a sequined sparkly black blazer-dress that was secured at the waist and put her toned legs on display.
She also wore a black bustier top underneath, showing off some cleavage.
Toya completed the look with a pair of Giuseppe Zanotti heels, a silver handbag, and silver dangling earrings. She rocked a bold red lip and had her hair secured in a low ponytail.
"Happy New Year!!" and "Hello 2020," she captioned two of her posts.
COMPLIMENTS FROM FANS
Fans of the "T.I and Tiny: Family & Friends Hustle" star took over her comment section to gush about her look and praise her style.
"This dress looks amazing on you," wrote one user.
Another added,
"Happy New Year Queen! You look classy, sexy, and flawless."
And a third one pointed out:
"You NEVER disappoint!! Happy New Year to you and yours."
A NEW START
It's been only a couple of months since Toya announced her engagement to boyfriend Robert "Red" Rushing, who's also the father of her youngest daughter Reign.
Toya also shares daughter Reginae Carter with ex-husband Lil Wayne, whom she married in 2004 and divorced in 2006.
Toya and Robert have been dating for more than a year, and although she was keen on keeping his identity away from social media for a while, now that she has a ring and a promise, Toya has been sharing more and more of her fiancé.
"Yes! Yes! And Yes! For humbling my spirit, for restoring my faith in love, for raising the bar, for being all of what a man should be," she captioned a pic announcing the engagement. "For each of these and more, I SAY YES! Looking forward to forever with you."
In preparation for the wedding, Toya also dropped the last name Wright, which she adopted after marrying Memphitz Wright from 2011 to 2015.
Now she's back to Toya Jonhson, but in a few months, she probably will become Toya Rushing.