Chrissy Teigen's Parents' Divorce Will Be Finalized in May 2020 after Three Years of Separation
Supermodel Chrissy Teigen's parents Ron and "Pepper" will officially be divorced in four months, after they initially separated at the beginning of 2017. 
Court documents obtained by PEOPLE reveal that Ron and Vilailuck "Pepper" Teigen's divorce will be concluded on May 14, 2020.
According to the documents, Vilailuck and Ron, who also have another daughter named Tina, tied the knot back on May 10, 1983. The pair listed their date of separation as January 1, 2017, after "irreconcilable differences" caused their marriage to crumble.
News that Ron filed for divorce broke in November last year, and both he and Vilailuck waived their right to any spousal support.
During an interview in 2018, Chrissy shared that her parents had lived apart for years before deciding to make their split official, as she told PEOPLE:
"Mom is over so much that she lives with us basically and they've had this kind of relationship for a long time. And my dad comes to the house every other day or so, he was just over yesterday."
Since then, the only time Chrissy publically addressed her parents' divorce, is during an interview with a Vanity Fair reporter. The model chose to find the bright side of the situation and joked to her parents that she will have two Christmases from now on.
Vilailuck often joins Chrissy and John Legend on their travels, who also experienced the divorce of his parents. Raised in Springfield, Ohio, John's parents Phyllis and Ronals Stephens took in foster children before their marriage fell apart when he was ten years old. 
An emotionally difficult time, John's grandmother passed away, followed by his mother sinking into a depression soon after. It carved away at his parents' marriage until they divorced.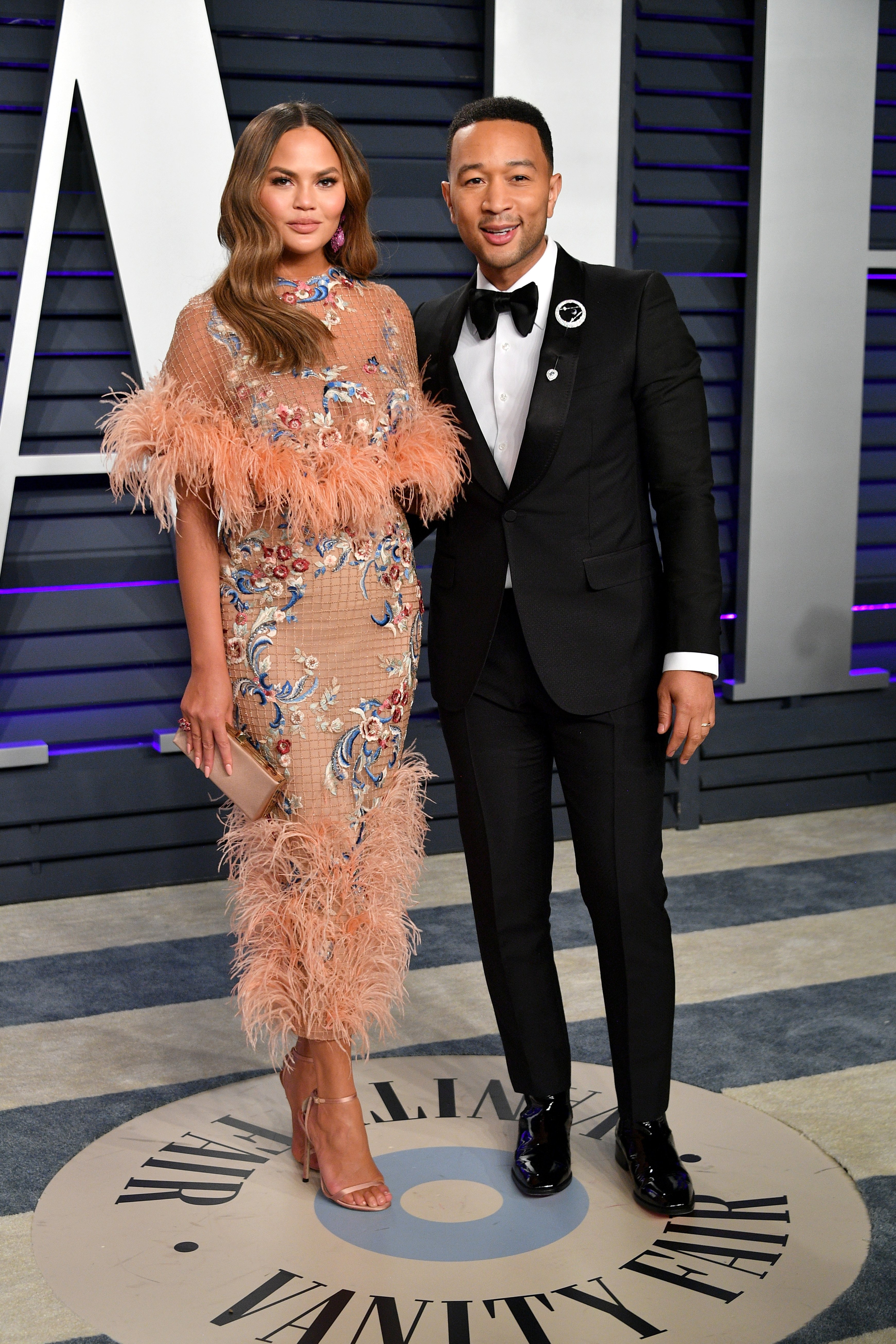 John's mother kept sinking further into depression and disappeared from his life only to walk into a life of addiction. It completely "shattered" John's world, but now years later, he had time to heal from those wounds. 
In 2014, John delivered a graduation speech at the University of Pennsylvania, and shared his philosophy on life with the graduates as he said: 
"The key to success, the key to happiness, is opening your mind and your heart to love." 
Since opening his heart, John Legend could put the past behind him and reconcile with his mom. With his parents very much a part of his life, John recently had their full support during an eventful evening.
When the time came for the season finale of the 17th season of "The Voice," John's entire family, including his adorable children, showed up to cheer on Team Legend.