Loni Love Responds after Backlash for Saying Many Black Men Don't Know How to Have Faithful Relationships on 'The Real'
Loni Love is standing by her statement that black men don't know how to be faithful. The comedian/talk show host received a lot of backlash for the generalization, but her recent statement shows the adverse reactions do not faze her.
Last week, the ladies of "The Real" were discussing Joe Budden's comments, seemingly justifying Kevin Hart's infidelity against his wife, Eniko. None of the co-hosts were in support of Budden's remarks, but Loni had a more pointed opinion.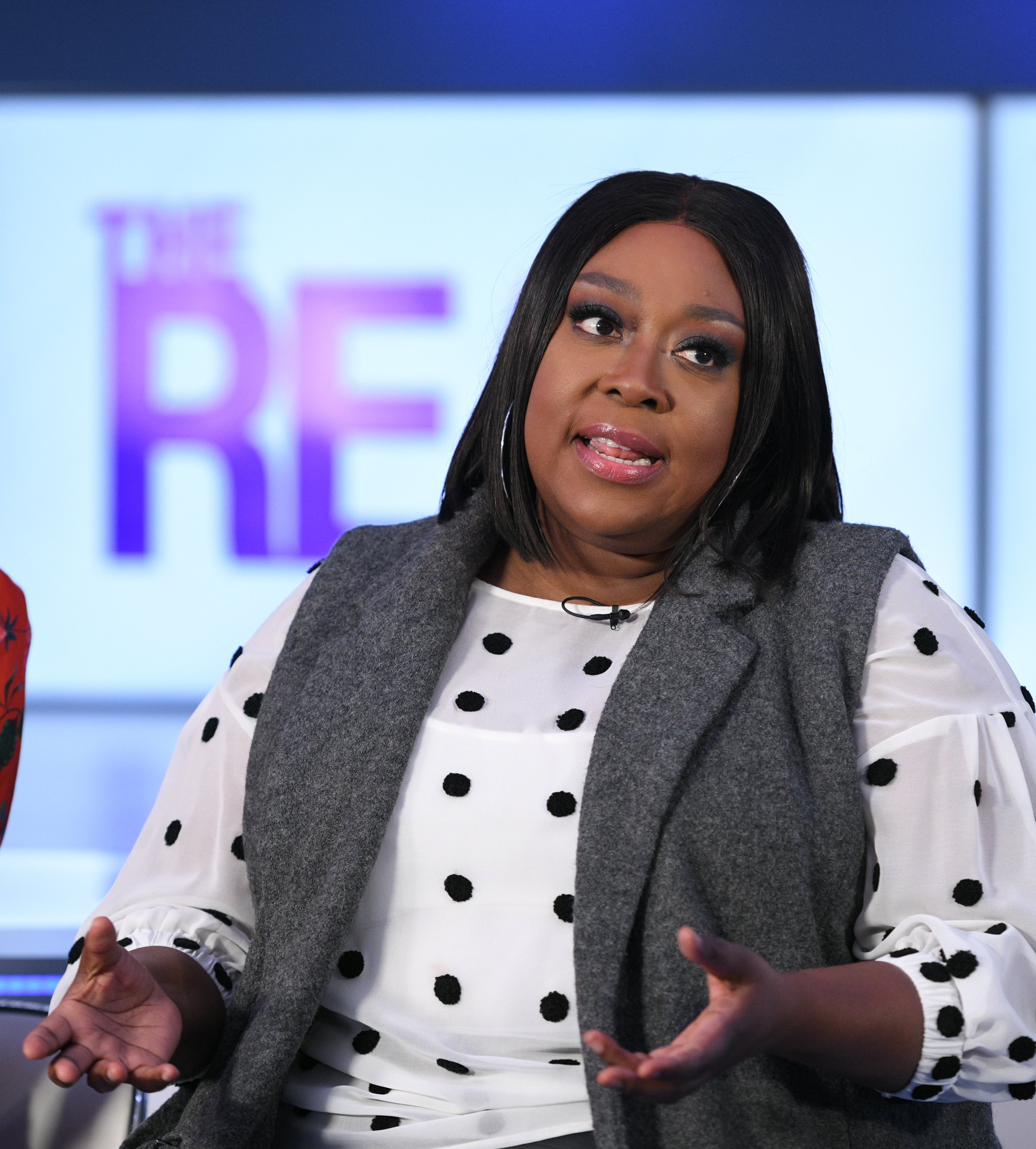 "I do think that a lot of Black men, they really don't know how to have true, faithful relationships," Loni said in the January 8 YouTube video. "They think because they have money, because they have power, that they can treat women any kind of way."
Last year... she got on reality star Porsha Williams' bad side after sharing her opinion on the latter's relationship
Co-host Adrienne Houghton chimed in to say that Loni's comment applies to men "across the board," but the comedian disagreed and tried to bolster her point by introducing the concept of slavery.
Loni said:
"No, it's not across the board because what is happening is that we are still dealing with the point of slavery and we are descendants of slavery and because our families were broken up, we still do not have an idea of how to have togetherness because our families were broken up."
Fans across social media came for Loni, who is currently dating a white man named James Welsh. Many accused her of singling out African American men on an issue that cuts across every man.
Loni was not bothered, however, and went on to repost a video of the controversial comment to her Twitter page. "Folks will be mad, but we need to work on building good relationships that honor women," she wrote alongside the clip.
This prompted another round of heated responses from social media users. "The issue is all races cheat. Men and women. For her to single out black men is messed up," one Twitter user said.
"My parents where (sic) married 37 years until my mother passed with cancer," another woman who did not agree with Loni shared. "And my husband and I married 25 years - we're best friends. Just be happy without vilifying others."
"Folks will be mad but we need to work on building good relationships that honor women"

Yet you go out and get with a descendant of the very people who you claim is responsible for our condition? How does that help us?

— Black Male Speaks (@blackmalespeeks) January 11, 2020
A third unimpressed fan replied:
"As a Black woman, all my life, I've only known honorable Black men. My Black husband, who is an attorney, is my best friend and business partner. He is so good 2 me. Loyalty is a character thing, not a color thing. Love who you love, but stop generalizing and bashing our Brothas."
Wow! Slavery! Plea..yes our descendants endured a great deal and the black family suffered. Period. Men of all races cheat...some of them. There are faithful loving men of all races. Just like all blacks don't eat fried chicken; all BLACK Men don't cheat. I Love YOU BLACK MAN❤

— Veronica (@joynervee) January 10, 2020
Loni, 48, has been catching flack a lot in recent times. Late last year, per Celebrity Insider, she got on reality star Porsha Williams' bad side after sharing her opinion on the latter's relationship troubles.
Also, in November, Loni came under fire for calling dating expert Shan Boodram "White" in a derogatory manner. Loni attempted to apologize at the time but only ended up defending her remarks and almost making matters worse.