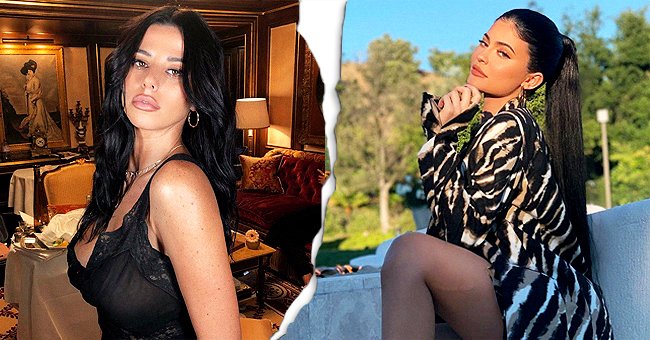 Instagram/kyliejenner. | Instagram/victoriavillarroel.
Kylie Jenner's Former Assistant Victoria Villaroel Says They Stopped Working Together Because It Was Time to Grow

Victoria Villarroel worked with Kylie Jenner for five years before leaving to focus on her own professional journey. Even though their professional split took place almost a year ago, Kylie and Victoria's relationship only strengthened.
On Tuesday, Victoria felt it prudent to clear the air on social media regarding the reason for her resignation as Kylie Jenner's executive assistant.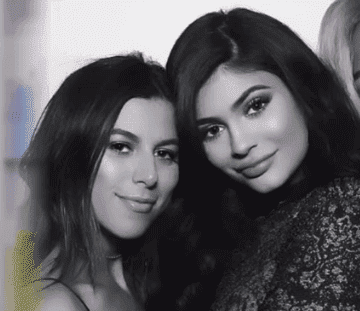 Kylie Jenner and her former executive assistant, Victoria Villarroel hanging out. | Source: YouTube/Clevver News
WHY VICTORIA RESIGNED
Via her Instagram Story, the 27-year old reportedly shared that she and Kylie became close friends during the time they worked together and added:
"We both decided it was time to grow without each other professionally about a year ago! she's still one of my best friends and our relationship has only gotten stronger. Now let's focus our time and energy on other things! a lot of happening in the world right now."
In April last year, roughly two weeks after she resigned, Victoria shared during an interview that she ended up working for Kylie while studying visual communications at the Fashion Institute of Design & Merchandising in Los Angeles.
HOW THEIR JOURNEY BEGAN
Victoria "randomly" came across Kylie's Instagram page, and a picture posted of her interns caught Victoria's attention. She immediately knew she wanted to work at Jenner Communications, and Victoria decided to send Kylie a message right then and there.
However, her message went unanswered, so Victoria found an email address on Kylie's personal blog. The first e-mail also received no reply, but Victoria persevered and mailed her again.
Her efforts paid off, and Kylie finally replied. Shortly after, Victoria went for an interview and landed an internship just like she wanted.
FROM INTERN TO EXECUTIVE ASSISTANT
The pair hit it off from the get-go, and Victoria went to Spain for a year following the end of her studies and internship. When she returned to Los Angeles, Victoria started working as an office manager at Jenner Communications.
About three weeks later, Kylie hired Victoria as her house manager, followed by promotion as her personal assistant, and eventually to executive assistant. During her time working for Kylie, Victoria picked up valuable experience as she added:
"I've learned a lot from her and her family. They all have their [expletive] together, for sure. They are inspiring."
BEST OF FRIENDS
Victoria turned 27 shortly before her interview in April last year, and she got the surprise of a lifetime when Kylie secretly planned a bash for her along with celebrity party planner Mindy Weiss.
Held at Kylie's Hidden Hills mansion, a mariachi band welcomed guests into her backyard and house filled with streamers in a variety of colors, pillows, flowers, and balloons.
Food was plentiful, with a pancake brunch, a donut wall that featured the sign "Victoria's donuts," and two cakes. A rectangular cake featured an image of Victoria in a black bikini, while the round cake had colorful sprinkles and teal frosting.
WILL HISTORY REPEAT ITSELF?
Fans who have seen Kylie Jenner's latest upgrade to her offices at Kylie Cosmetics might get the same idea Victoria did several years ago.
The 21-year-old recently installed Skittles and Champagne vending machines, and she took to social media to show off the latest improvements to her office environment.
Alongside a picture of the vending machines, Kylie merely asked, "Champagne and skittles anyone?"
Please fill in your e-mail so we can share with you our top stories!