Natalie 'Octomom' Suleman Shows off Her Toned Figure in Gym Photos
Nadya Suleman, known as Octomom in the media, flaunted her toned figure in a new selfie about her fitness journey.
On January 12, Suleman, 44, took to Instagram to share a photo of herself, showing off her impressive shape. The picture was taken from the gym. It has already accumulated over 3,000 likes as of this writing.
In her post, Suleman, who came to international attention when she gave birth to octuplets in 2009, is hoping to inspire others.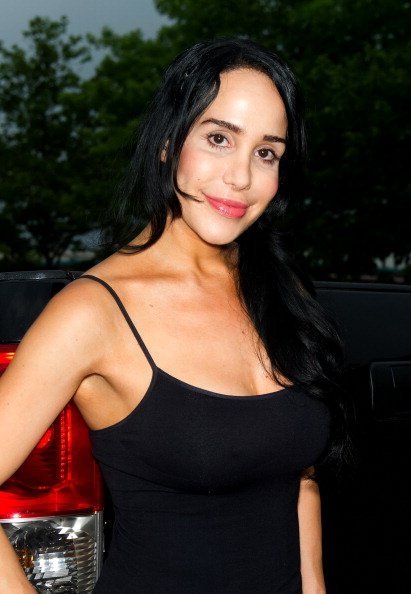 She wrote, "By sharing some of my fitness history I hope to inspire supporters, who may be struggling with their own fitness journey."
The former television personality added that she first "discovered" the gym in 1991, and now, it has transformed herself for the better. Suleman shared:
"I have learned the value of constructively channeling stress, anger, emotional pain etc. into working out."
According to her, for nearly three decades, she has been climbing roughly 45 to 50 miles for each week, in addition to lifting light weights.
Suleman likewise discussed how it'd helped her as a parent. She clarified that exercising keeps up her mental and physical strength, stamina, and endurance.
In spite of all the attention she's generated, Suleman has kept her octuplets mostly out of the public eye.
As reported by InTouch, Solomon rose to fame in January 2009 when she gave birth to octuplets — Makai, Josiah, Isaiah, Jonah, Maliyah, Jeremiah, Nariyah, and Noah.
She already had six other children — Elijah, Amerah, Joshua, Aidan, and fraternal twins, Calyssa and Caleb — at the time.
Her life as a mother of 14 children was not easy. She has taken many jobs, including a porn actress, nude model, celebrity boxer, and birth-control pitchwoman, USA Today reported.
In 2014, Suleman was back in the headlines when she was charged with welfare fraud. In spite of all the attention she's generated, Suleman has kept her octuplets mostly out of the public eye.
In April 2012, she filed for personal bankruptcy, saying she had $50,000 in assets and up to $1 million in debts, as reported by Los Angeles Times.
Suleman was born in Fullerton, California. She got a B.S. in child development and worked for a state mental hospital for three years.