LeToya Luckett Looks Fierce in Stunning Snaps in Leather Outfit with Blonde Hair & Red Lipstick
The former Destiny's Child star was owning it in these Instagram pictures, despite having gone through some tough times recently in light of her split from Tommicus Walker. 
LeToya Luckett is perhaps most famous for her former involvement with, and departure from, the iconic 90s/00s girl group Destiny's Child. But in some new Instagram photos, she proves that she knows how to fly solo. 
She harked back to her 90s days in a black leather outfit, accessorized with jewelry that seemed to be dripping off her, and rocked bold red lipstick to complete the look, oozing confidence and conviction.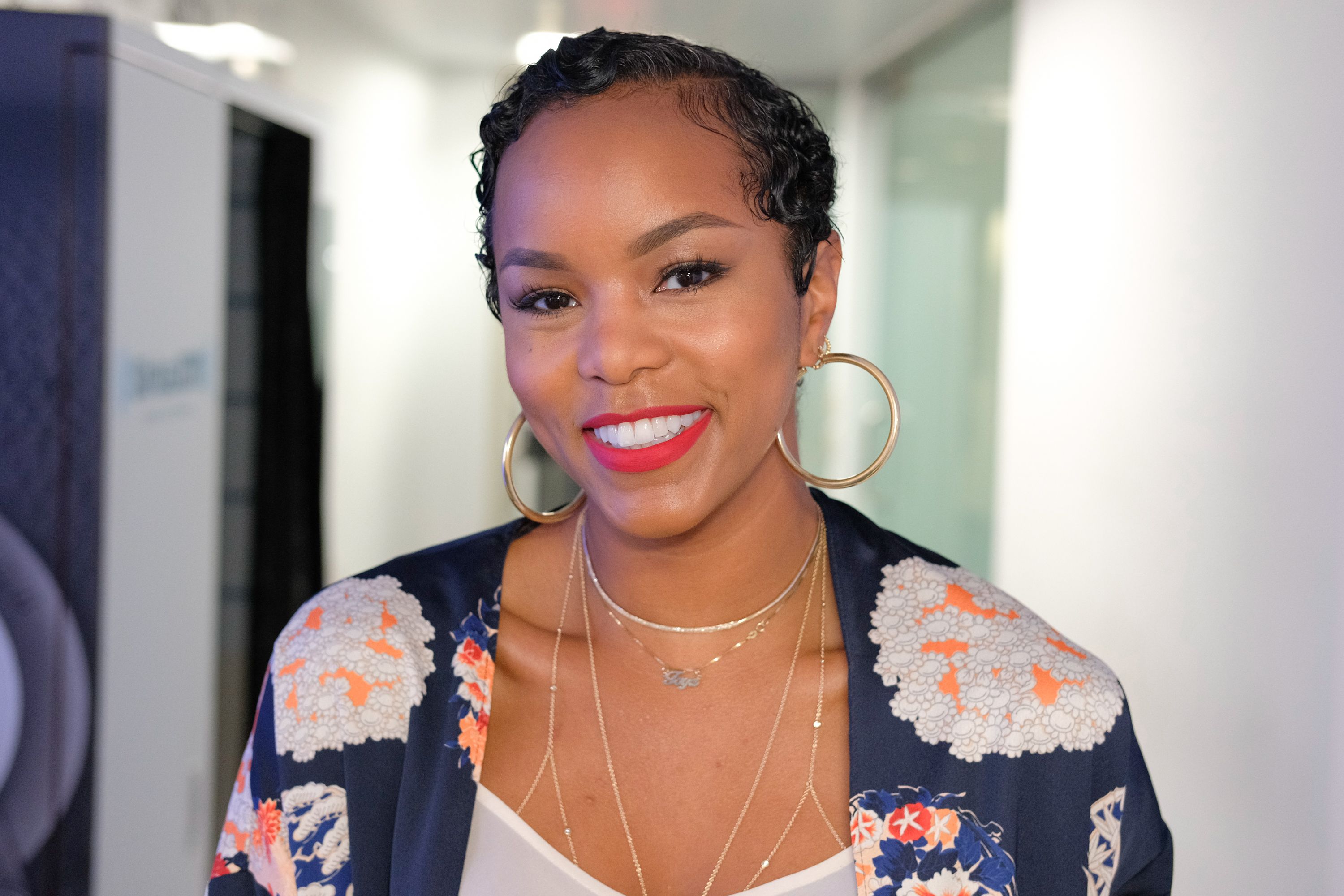 DOWN ON HER LUCKETT 
LeToya may have always looked the part, but after her abrupt cut from Destiny's Child, her life was in disarray. Struggling to find her footing - and her voice - after the saga, she stated shockingly that:
"During my journey I was staying at people's houses ... I slept in a car in LA while I was making my first album. Not a lot of nights, but you know what I'm saying? I was drinking a gallon of water and buying the microwavable oodles of noodles."
Despite this hardship, Luckett came out on the other side without any resentment or grudges towards the other girls. She and the other former members of the powerhouse group are on good terms these days. 
A DIFFERENT KIND OF SPLIT 
Paragraph Present-day LeToya has carried that grace with her into her adult years. Despite a relatively private relationship with Tommicus Walker, there were rumors in November that the couple's bond was on the rocks. 
LeToya has held her head up high throughout the ordeals in both her professional and private life, even when rumours circulated that Tommicus may have cheated on her. 
That rumor was confirmed recently when LeToya took to Instagram to give her loyal fans a rare glimpse into her private life. She shared that she and Tommicus are, indeed, divorcing. 
 ON AMICABLE TERMS
The two have handled the split elegantly, with both of them acknowledging that they wish to remain on good terms for the sake of their newborn son, Tyson Wulf. In her Instagram statement, LeToya said: 
"It is my deepest desire for us to be loving co-parents and keep a peaceful environment out of respect for our children."
In the same post, she added a picture of her with Tommicus, Tyson, and their elder daughter Gianna, perhaps indicating that although she and Tommicus have separated, the four will always be connected.
NEVER A HAIR OUT OF PLACE 
LeToya has held her head up high throughout the ordeals in both her professional and private life, even when rumors circulated that Tommicus may have been seen with another woman. And she always looks good doing so. 
Though she currently sports shoulder-length platinum blonde hair, she is known to change it up often. From sleek pixie-cuts to fiery ginger curls, she always slays the game in the hair department. 
And she's passing her fashionable ways onto her daughter, Gianna. The little girl has made some appearances on LeToya's Instagram feed, and whenever we get to see her, she looks just as put together as her mother. 
If LeToya's graceful attitude in the face of adversity, along with her propensity for cutting-edge fashion, are anything to go by, it seems she is destined for great things, no matter the circumstances.