Kandi Burruss' Husband Todd Tucker Looks Cute in a Photo with Their Kids Blaze and Ace
In a heartwarming photograph, Kandi Burruss's husband Todd Tucker shows off his mini-mes: young Blaze and Ace Tucker. The special family decided to have their second child via surrogate. 
Kandi Burruss, known for her contributions as a singer and star on "The Real Housewives of Atlanta," has a beautiful family. Her husband, Todd Tucker, took to Instagram to gush over their adorable children.
Blaze and Ace Tucker were grinning ear-to-ear in the snap, with Ace decked out in some "Spider-Man"-themed clothing and sweet little Blaze showing off her sparkly stud earrings.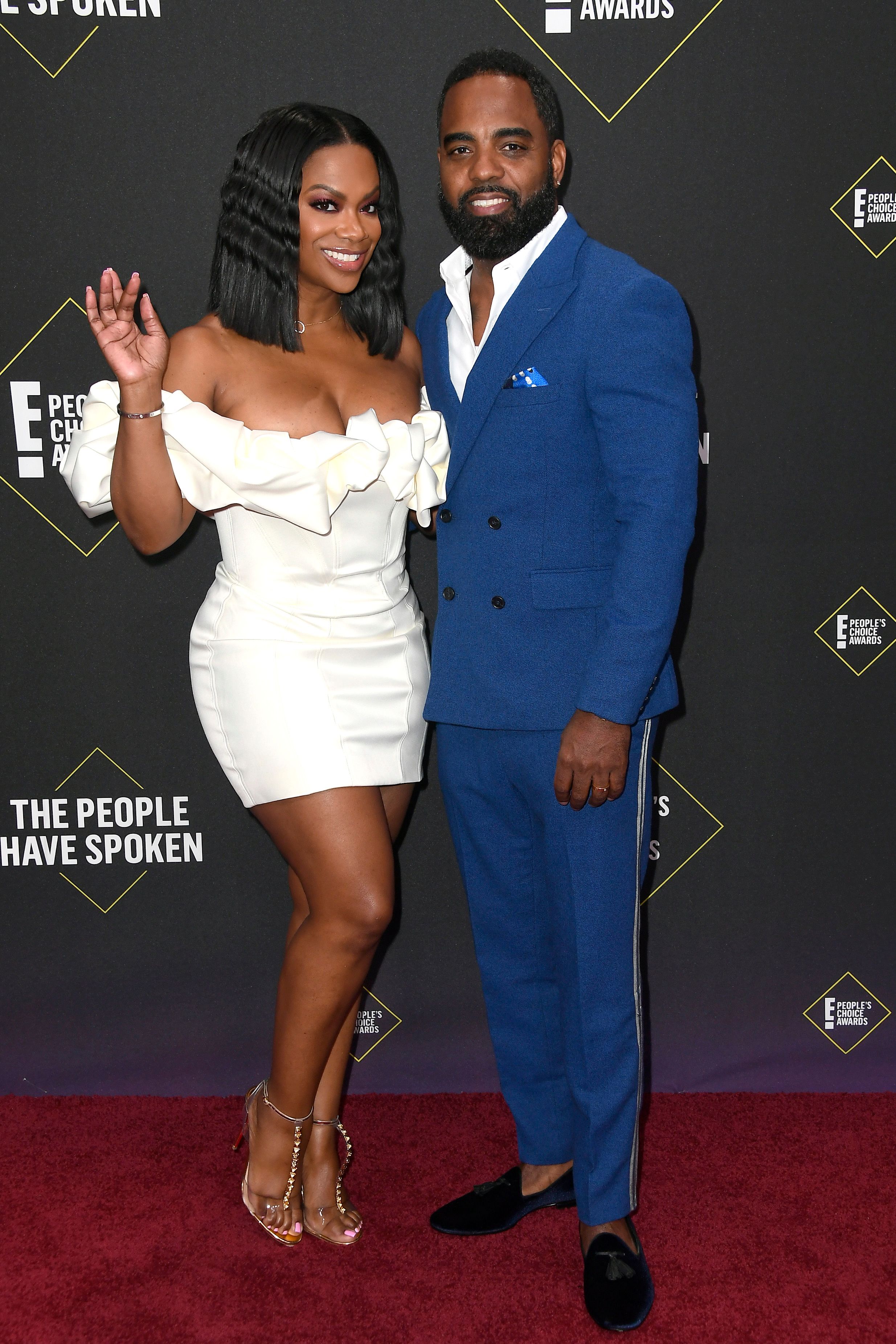 THE REAL KIDS OF ATLANTA 
Kandi and Todd certainly don't skimp on the birthday love in their household. For Blaze's first birthday, Kandi posted an adorable picture of the tot, overflowing with joy as she said some sweet words: 
"Happy Birthday to my baby girl! You bring so much joy into our family. Every day with you puts a smile on my face & in my heart. You're growing up too fast! Where did a year go?!"
It seems the parents know the merit in chronicling their children's lives, as seen in Todd's Instagram. In the snap, he has the two little ones scooped up cozily under his arm and all smiles for the camera. 
ACE'S MARVEL-LOUS FIFTH BIRTHDAY
Ace wasn't left out of the birthday celebrations, either. For his fifth birthday earlier this year, his parents went all-out to provide him with a "Spider-Man: Into the Spider-Verse"-themed bash.
[W]hen Kandi and Todd elected to enlist the help of a surrogate for the birth of their second child, it was a hard decision for them. 
Ace got all dressed up in his spidey-gear for the party, which saw close family and friends gather in celebration of the cool kid. But Todd's cozy snap with Ace and his sister is perhaps even more lovable. 
THE KANDI AND TODD LOVE STORY
Fans of "The Real Housewives of Atlanta"
know that
Kandi and Todd 
are relationship goals. The two met whilst filming the reality show in South Africa in 2011, where Todd was a producer.  Of their origin story, he
said
: 
"I was trying to play it cool in Africa as it's against the rules to cross the line with the talent. In production that's a big no, no !… I loved her smile, she had a great butt! LOL! She seemed very humble and genuine."
The rest is history. The two exemplify the possibilities of having a happy, blended family; whilst they both have children from previous relationships, they decided to have some kids together. 
'BLAZING' A TRAIL FOR SURROGACY 
There is no right or wrong way to become a parent, but when Kandi and Todd elected to enlist the help of a surrogate for the birth of their second child, it was a hard decision for them. 
Kandi spoke candidly about the obstacles they faced during the often-misunderstood process, which ranged from feeling mother's guilt and dealing with inquisitive loved ones to not knowing how often to check in with the surrogate. 
But the details of the birth no longer matter as the most important thing is that Blaze is a healthy and flourishing child. Whilst Kandi may have missed a few pregnancy milestones, she is lapping up the special moments now. 
Just last October, little
Blaze
took her first steps, and Kandi was beaming with pride over her youngest daughter's achievement. There will surely be many more causes for celebration for this modern family.