Angela Simmons' Son Sutton Poses in T-Shirt in Close-up Snaps as He Joins Her on Breakfast Date
In recent pictures, Angela Simmons shows off her handsome breakfast date: her son, Sutton Jr.. The mom has had her fair share of grief, so it is heartening to see her enjoy some quality time with her kid. 
Who's that handsome dude accompanying Angela Simmons for breakfast? It's none other than Sutton Jr., Angela's adorable son. She showed off her dapper little guy on Instagram, much to the delight of fans. 
Sutton Jr. looked chilled out in a simple white t-shirt and a gold chain. He was posing slightly, with his arms folded across his chest, and his big brown eyes gazing right into the camera.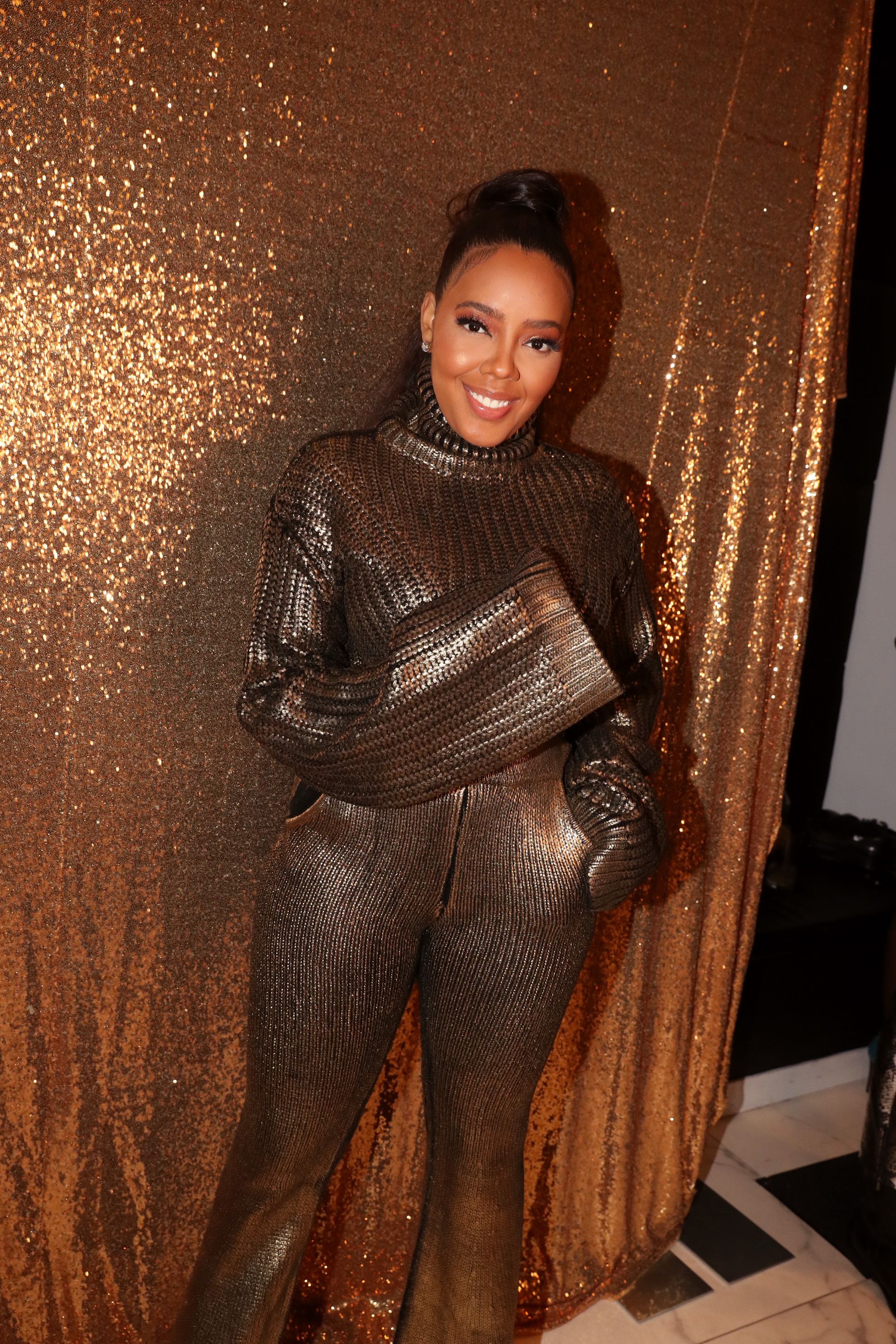 A MOTHER'S LOVE 
This is not the first time Sutton Jr. has popped up on Angela's feed. In another recent post, she shared some lovely snaps of him taken during golden hour, and expressed gratitude for his role in her life, saying: 
"So grateful to be raising a young King ?"
Simmons had been taking a nap when she woke up to Sutton peeking in on her, and just had to capture the moment. And it was just a week later that she treated her "young king" to their breakfast date. 
TRAGEDY FOR THE PAIR 
Part of Angela and Sutton Jr.'s close bond might be attributed to the tragedy that struck in their lives in 2018. Sutton Tennyson, who was Angela's ex-fiancé and father of her child, was killed in a violent shooting.
Angela is no exception to this, and she reminded us to think about parents who are on their own right now.
The event was a massive shock, and although Sutton Jr. was just a toddler at the time, Angela had to explain to him - as best she could to a three-year-old - that his daddy was not coming back. 
REMEMBERING SUTTON
Time has passed since the harrowing event, but Angela took time to mourn Sutton's memory in an emotional Instagram post last year, around the two year anniversary of his passing. She lamented: 
"2 years later ... Been on my mind heavy . This time of year brings back so many emotions. Still missing you here"
She included a string of images in the post, all of which displayed memories of Sutton with Sutton Jr..  Although Angela and Sutton weren't together at the time of his death, she respected the role he played in her son's life. 
NAVIGATING SINGLE MOTHERHOOD
Raising a kid all on your own is not for the faint of heart. And the coronavirus pandemic has made life even more complex for single parents, who now have to handle their bundles of energy at home. 
Angela is no exception to this, and she reminded us to think about parents who are on their own right now. In an Instagram post, she expressed her solidarity towards those in similar positions to her. 
No matter how exhausted she may be from one of life's most demanding jobs, Angela knows it is all worth it in the end. Her gratitude for Sutton Jr. is truly endearing, especially considering all she has lost.
There's no doubt that Sutton Jr. will continue to be a source of light and love in Angela's life as he grows up. Let's hope he and Angela will get to enjoy many more breakfast dates for years to come.