Jordyn Woods and Sister Jodie Pose in Stylish Oversized Jackets — Do They Look like Twins?
Jordyn Woods took to Instagram to prove that mundane tasks can be executed with style, as she and her sister Jodie wore stylish oversized jackets. They may look like twins, but they each hold their own online.  
Fans of influencer Jordyn Woods lap up content that involves Jordyn's sister, Jodie. This is because the resemblance between the girls is uncanny: although the siblings are not twins, they often have us fooled. 
Jordyn and Jodie recently decided to archive their outfits for running errands, in yet another post that proves how similar the sisters look. They both wore cool oversized jackets to twin even harder than ever before.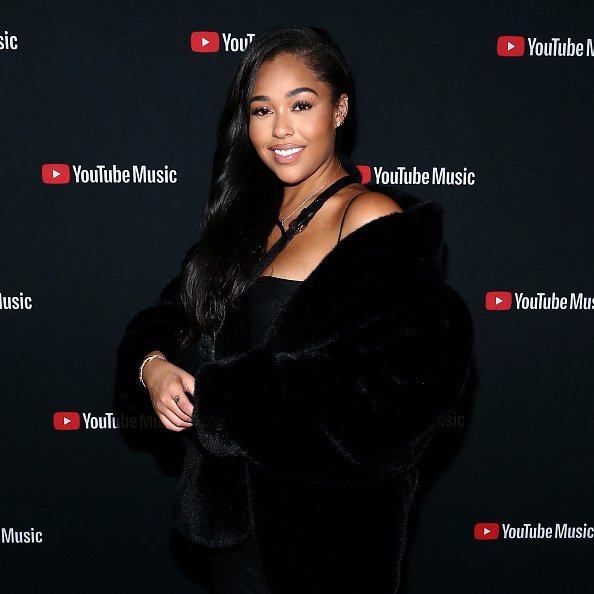 SISTER, SISTER
The famous sisters not only have a physical resemblance, but they clearly have a similar fashion sense, and even a similar photographic presence. And they know the hype they generate together, with Jordyn quipping: 
"errand run with the twin"
Her caption shows that she too sees the family resemblance. It's hard to deny, especially in some posts such as a recent selfie Jodie took. Jodie may be young, but she has just launched her own streetwear brand.  
MOVING PAST THE SCANDAL
Jordyn gained notoriety in 2019 when she was embroiled in a cheating scandal involving Khloe Kardashian and Tristan Thompson. The ordeal was messy, long, and all eyes were on her to speak up. 
Whilst some may say Jordyn's fame is owed to the Kardashians, it is clear that Jordyn knows how to hold her own online.
In a now-famous appearance on Jada Pinkett-Smith's "Red Table Talk", Jordyn defended herself for the sake of her family, who were receiving threats and had their lives disrupted due to the drama. 
JORDYN'S BOYFRIEND'S STRUGGLES IN 2020
Jordyn's current beau is NBA-star, Karl-Anthony Towns, and whilst the two may be happy together, Karl-Anthony has had a tough time of it in 2020. He revealed that he has lost seven family members to coronavirus, saying: 
"I've seen a lot of coffins in the last seven months."
Opening up about the way in which the pandemic impacted him and his family must have taken a lot of strength, and is a somber reminder that no one is exempt from the virus. 
HEIR JORDYN'S INTERNET THRONE 
Whilst some may say Jordyn's fame is owed to the Kardashians, it is clear that Jordyn knows how to hold her own online. She promotes brands via her Instagram posts and does pretty well at it. 
The influencer also has her own clothing line, workout brand, and has even dabbled in some acting. Her versatility has earned her the Instagram following she has today, with a cool 11 million followers and counting.
Now that Jodie is growing up and creating her own online empire, the possibilities for collaborations between the girls are endless. For now, though, they each continue to each do their own thing. 
But the tight-knit sisters still love to hang out, sometimes resulting in new pictures for the Internet to be flummoxed over as people try to discern who's who. Knowing them, we have much to look forward to.