Marques Houston's Wife Miya Stuns with Braids as She Poses with the Singer in a Romantic Photo
Marques Houston and his wife Miya Dickey may be one of Hollywood's more controversial couples, but in a recent Instagram shot, there was nothing contentious about how beautiful the couple looked. 
Age gaps in relationships can be a taboo topic. Couples with them often face scrutiny, but this scrutiny is compounded in the case of Marques Houston and Miya Dickey, due to their being in the public eye. 
But it seems the couple is taking it in stride in a new post by Miya. In the shot, the newly married couple poses together closely in a car, as the sun pours in and adds light to their smiling eyes.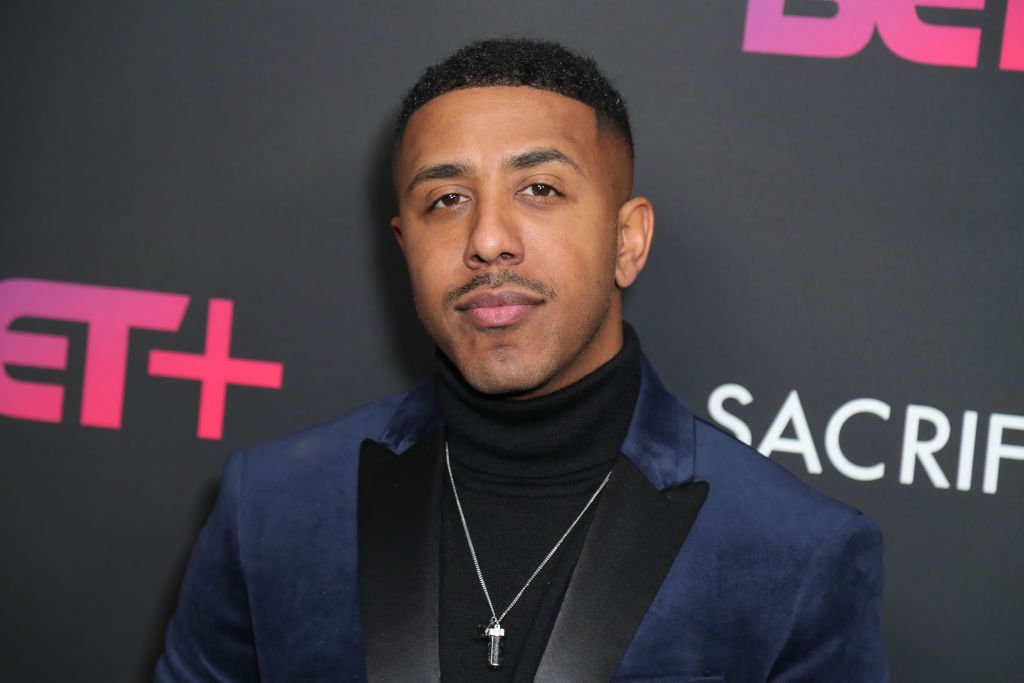 AN UNLIKELY UNION 
Whilst they may have been sitting pretty, many have felt that the age gap doesn't sit right with them. Despite the backlash, the lovebirds went ahead with their
marriage
. Of the night, Marques
gushed
: 
"My recap of 2020 ? The only great thing that came out of 2020 was the day you became my wife! @iammiyahouston My other half!"
Comments seem to have been limited on the post for now, perhaps to prevent activity from too many of the Houstons' detractors. The picture shows Miya and Marques sharing a romantic kiss on their wedding night. 
MIYA'S VOICE 
The majority of people have been looking to Marques for comments, but let us not forget that Miya is her own person, and has equal say in the matter. She too defends her relationship with Marques keenly. 
Miya and Marques met at a Jehovah's Witness convention, which makes sense seeing as Marques subscribes to the denomination.
In the recent car selfie, Miya's caption was telling. She declared her unending love for her husband, and whilst this seems like a simple statement, considering the public opinion about their relationship, this is a strong move. 
NEWLYWED BLISS 
Last year, Marques gave the world a glimpse into his date night with Miya. Whilst Miya looks stunning in braids these days, back when the picture was taken she sported long wavy hair. He boasted: 
"And will forever be your ride or die! ? #Mine @iammiyahouston #MrChow had to get that date night in ?????"
In the pic, the couple seems thrilled to be basking in each other's presence. Their hands were strategically placed in order to flaunt their considerable rings, likely in another bid to emphasize the strength of their marriage. 
  MIYA IS A BLESSING 
Marques defended his marriage to Miya vehemently, explaining that the two are both consenting adults and that there was no romantic relationship before it was legally appropriate for them to be together. 
Miya and Marques met at a Jehovah's Witness convention, which makes sense seeing as Marques subscribes to the denomination. He occasionally brings his faith to his fans via his Instagram. 
It is hard to judge the couple by just observing their photos, but it seems like, despite the considerable controversy surrounding Marques and Miya, the pair are still powering through and making it work. 
For now, it seems they are enjoying life as newlyweds and continuing to display their love for each other. They are certainly not the first couple with an age gap, and they certainly won't be the last.