Venus Williams Praised for Looking Stylish in Zebra-Print Outfit from Her Activewear Collection
Powerhouse Venus Williams looked picture-perfect in a chic zebra-print outfit, as she gazed off into the distance in a classy picture. Venus is a major fashion icon and all-around inspiring woman. 
Venus Williams, the inspiringly iconic tennis star, gave us even more to swoon over in a recent Instagram post, which featured her decked out in an style few could pull off: head-to-toe zebra-print. 
Venus was owning the bold move, as she peered off out of frame with a cool expression under her sleek bangs, as though completely oblivious to the fact that she is a legendary figure both on and off the court.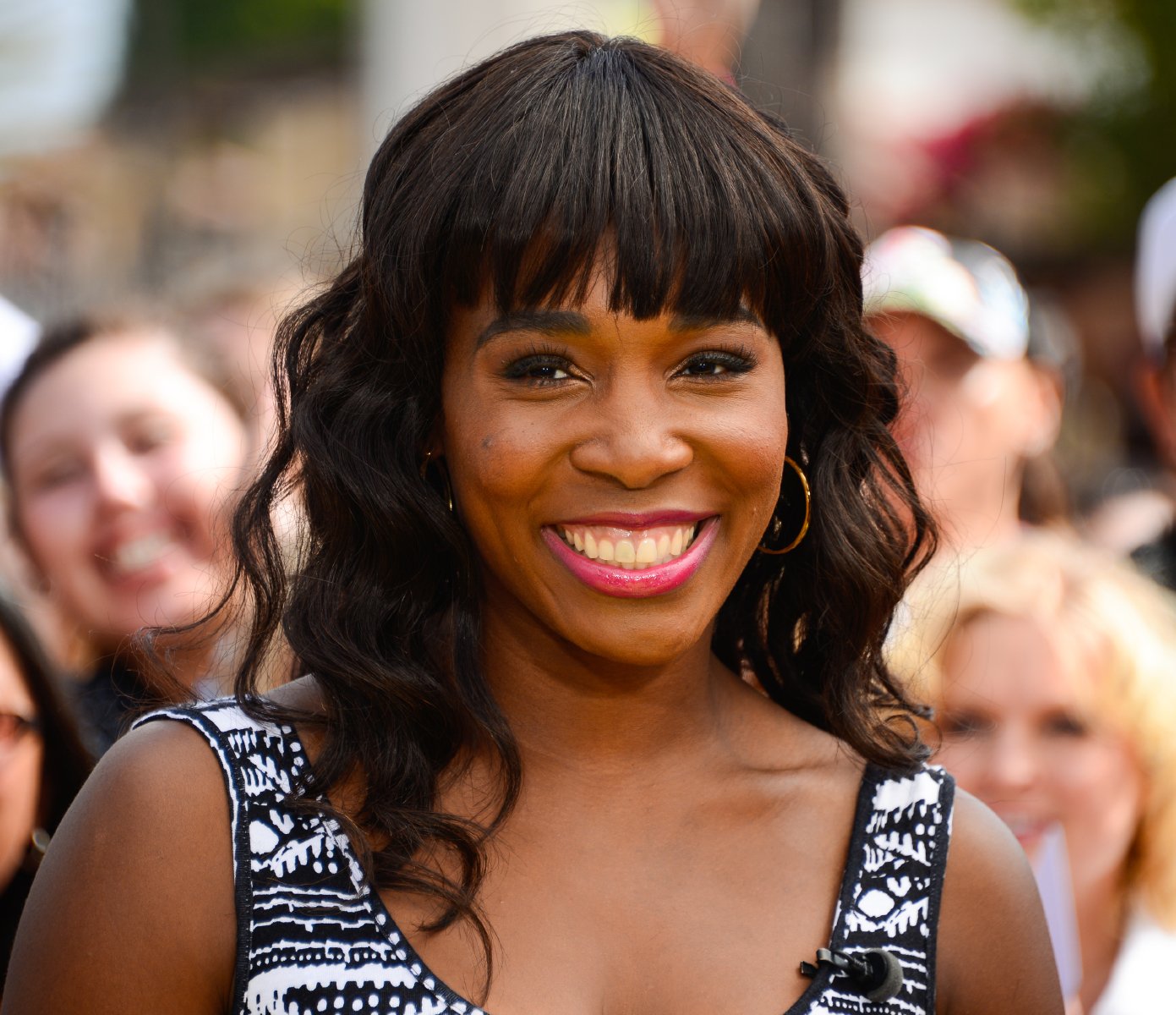 The ballsy zebra-print outfit seemed to belong to her 
collection
, which she hopes will empower women from the outside-in. Venus seems to be feeling herself, playfully
claiming
she was caught off guard: 
"That moment where people "pretend" to look away from the camera? This one is real. Y'all got me! @elevenbyvenus #paparazzi"
The picture is most likely there to promote her brand, but we can't help but be distracted by how regal she looks. She looks effortlessly beautiful, even whilst lounging around doing nothing. Envy. 
A HAIR GODDESS
Venus's hair looks immaculate in a sleek bob, and this is unsurprising considering she has emerged the supreme leader of quarantine hair. In May last year, Venus took the opportunity to transform her look drastically. 
She has called out sexism in the tennis world, and her accolades have proven how far women can go in the sport. 
Gone were the long curly locks and in their place was lob (a mixture between long hair and a bob) which was mostly blonde, except at the bangs, which made for an uber-cool throwback look. She slayed it.
TAKING TIME TO REST 
Quarantine has hit each and every person differently. For Venus, it gave her an unlikely window of opportunity to take some time off during what would have been a busy period for her. She said:
"It was nice to spend some quality time at home during months that are typically very busy for me, but I still took the time to really focus on my training and continue moving, so when we returned to play, I was ready to go."
Venus was still able to stay in shape during the period but was lucky to utilize her time to regroup and recharge. It is nice to see such a hard-working athlete prioritize self-care and extol the virtues of rest.  
NOT LABELING HERSELF 
Whilst Venus is both a champion and a champion of gender rights, she does not consider herself to be a feminist. In such a male-dominated sport, perhaps she is wary of alienating herself from certain fans and colleagues. 
Despite dodging labels, Venus has still done important work in the fight for gender equality in sports. She has called out sexism in the tennis world, and her accolades have proven how far women can go in the sport. 
Of course, Venus is not alone in her work. Her sister Serena is a tennis star in her own right, and although the two have differing playing styles, goals, and ways of seeing the world, their bond is unbreakable. 
Perhaps Serena will soon be wearing the zebra-print outfit Venus modeled, or perhaps the two will continue to inspire women (and everyone, really) all over the world for their stellar achievements.