Demi Moore Sparks Reactions with Her Unusual Look during Surprise Appearance at Paris Fashion Week
Actor Demi Moore is a household name due to her sprawling career in film and television. But it was her recent appearance on the catwalk that had people talking: about her face and whether she's had work done on it. 
Few will need an introduction to Demi Moore, who has cemented herself as one of Hollywood's biggest actors over the decades. But now, people are calling her into question over a recent fashion video. 
The video shows Moore modeling some Fendi apparel at Paris Fashion Week. But whilst the clothes were spectacular, all attention was on the actress' defined cheekbones and facial structure.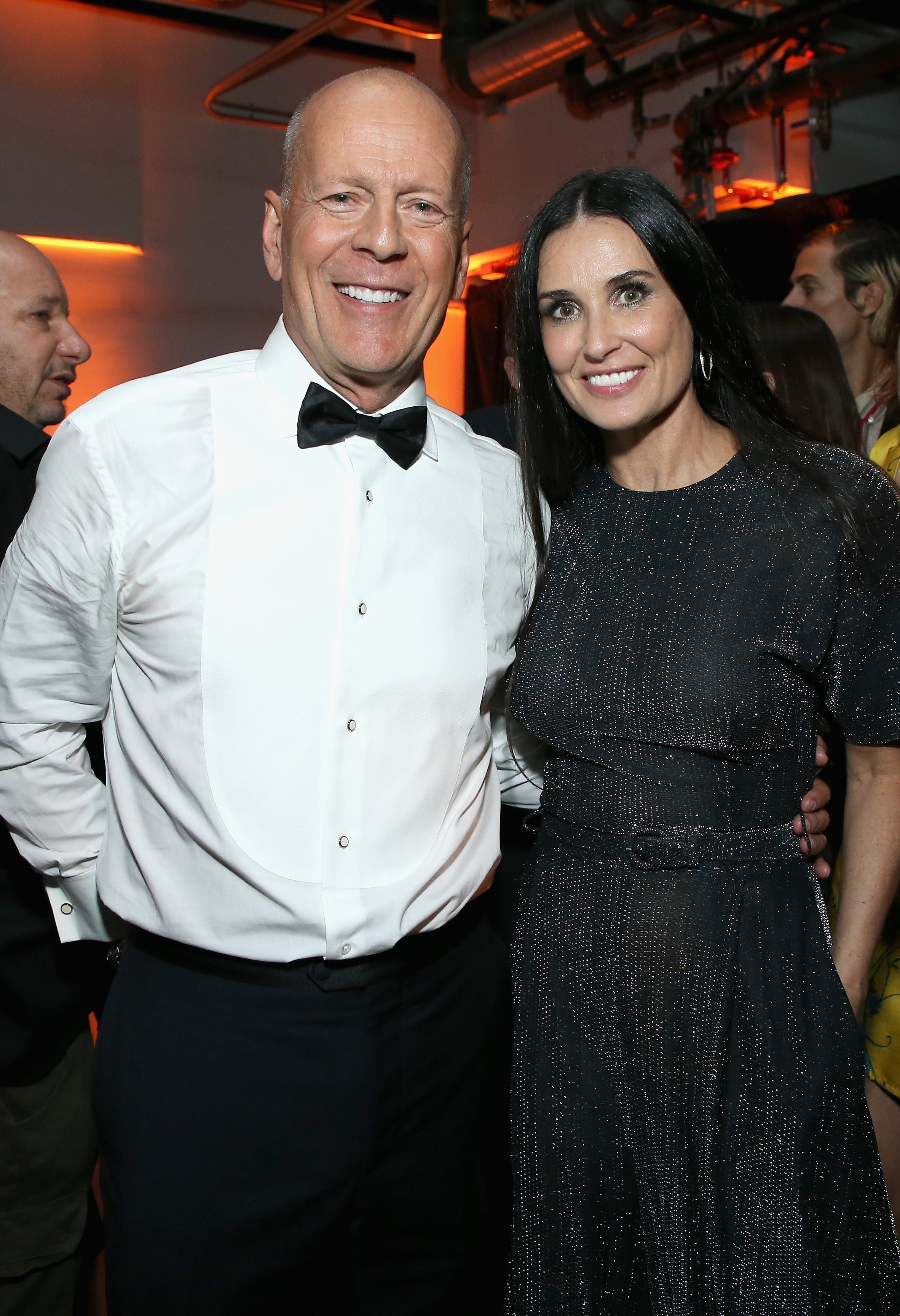 A DRASTIC LOOK 
Fans were quick to speculate that Demi had had some plastic surgery in her facial region due to her chiseled jawline and sharp cheekbones in the video. One Twitter user commented: 
"DemiMoore what in Gods name have you done to your beautiful face?! #toofar #plasticnotfantastic."
But in reality, there is no evidence to confirm that Moore's gone under the knife. Whilst the rumors could be true, there is also a distinct possibility that make-up and lighting, as well as the camera angle, created the defined look. 
NO STRANGER TO BACKLASH 
Moore has been in the industry long enough to know that being in the spotlight sometimes comes with intense scrutiny. Last year, she reflected on the backlash she received over her roles in "G.I. Jane" and "Striptease."  
But we know that choosing to roll with the aging process or to intervene with cosmetic surgery is a highly individual decision.
She mused over these roles in her erotic podcast "Dirty Diana," which she hopes will open the conversation up around sex, which is often taboo, especially for women. 
DESTIGMATIZING SEX 
In "Dirty Diana," Moore is taking strides to use her influence as a way to spark conversations about sex, as well as to have long-overdue conversations about sexism in the entertainment industry. She stated: 
"If we don't encourage getting to know your body and how it works, and equally how both sides work, then there's automatically going to be a disconnect."
She also mused over several acting roles, which sometimes incensed her male and female fans for different reasons, proving how women's precarious standards can be when funneled through the lens of Hollywood. 
DEMI'S STAYING POWER
Moore's awareness of sexism in Hollywood makes the recent controversy around whether she's had plastic surgery all the more interesting, as Hollywood puts great pressure on women to retain unrealistically youthful looks. 
The actress hasn't commented yet on the rumors. But we know that choosing to roll with the aging process or to intervene with cosmetic surgery is a highly individual decision, and there is nothing inherently wrong with either route. 
Whatever the truth is, it is ultimately not very important. What is important is Moore's contributions to the entertainment industry and her trail-blazing efforts to make gender issues in Hollywood more transparent. 
Moore may have been around for some time, but she seems to have staying power. She is navigating being a middle-aged celebrity elegantly, both in terms of her fashion sense and her dealing with controversies.