Gymnast Nastia Liukin Recalls Maui Trip with Photo of Her Insanely Long Toned Legs in a Tiny Bikini
Nastia Liukin's career as a gymnast has earned her an immense pile of medals. But it has also earned her a perfectly toned body, which she put on display proudly in a recent Instagram post. 
Nastia Liukin's gymnastics ability has made her a household name due to her stellar performances in the Olympic Games. She may be retired from the sport, but she's held on to her gymnastics body. 
It seems that no matter what she's wearing, she attracts attention for her petite yet ridiculously sculpted frame. Sometimes she flaunts her back, sometimes her abs, but in this case, it's her legs that are the talk of the town.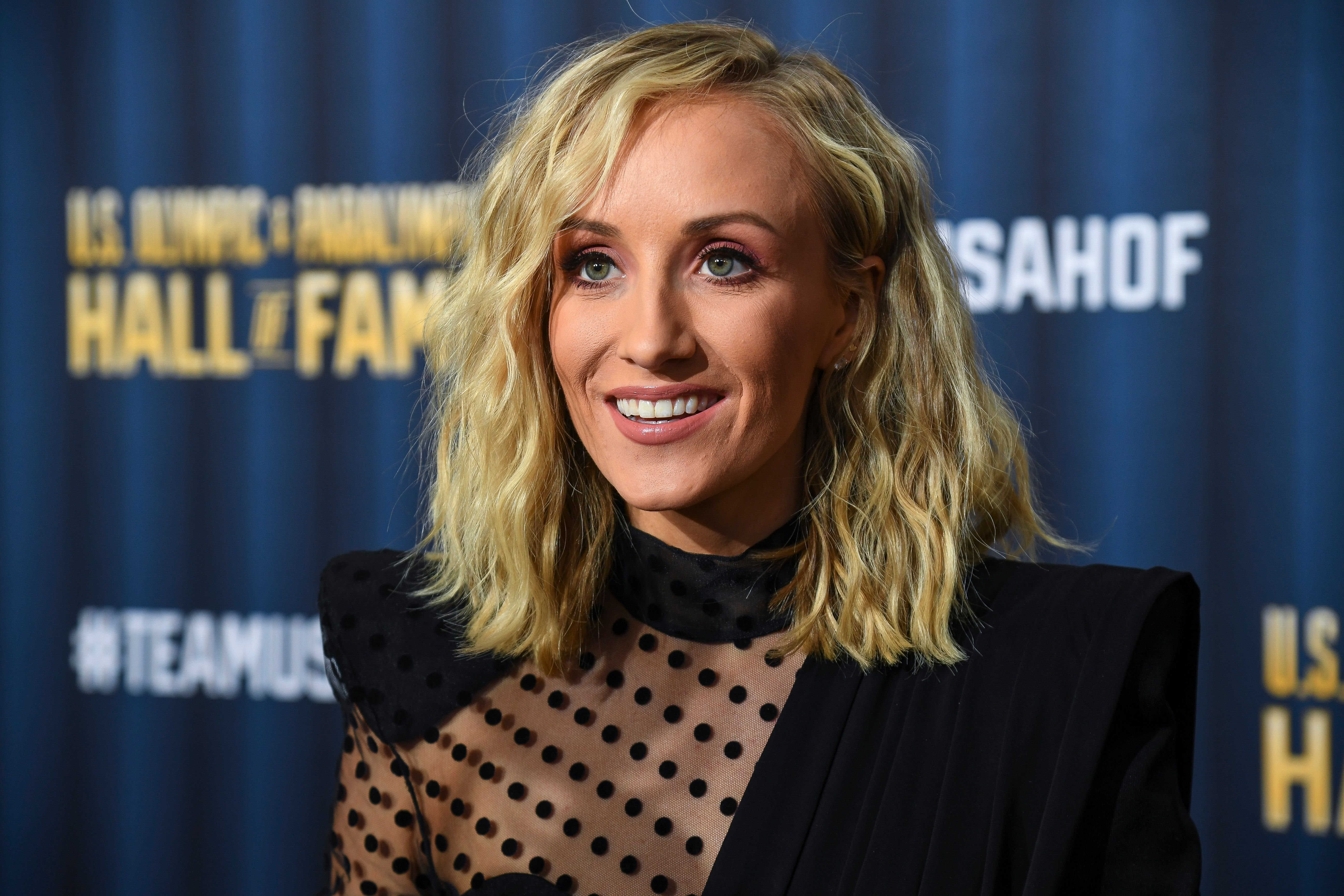 AWARD-WINNING LEGS
In a recent Instagram post, Nastia treated her fans to a jaw-dropping shot of her in a black bikini and wide-brimmed hat. The camera angle accentuated her long limbs, whilst Nastia lamented: 
"mentally here. physically sitting at home in the pouring rain wishing i was in maui."
The post, likely a throwback shot to sunnier days, showed the toned muscles in her legs and buttocks, highlighted by a perfect tan. Her stance is at once powerful and carefree, with a tropical backdrop. 
ROUTINELY STYLISH 
Whilst fans were left drooling over Nastia's recent backside throwback, it is far from uncommon to see her looking absolutely immaculate. Her Instagram feed is full of uniquely fashionable snaps. 
Nastia had admitted that being an athlete makes one failure-adverse.
In a recent couple of photos posted last December, Nastia stepped out in the snow wearing a sleek black dress and high ponytail, giving off major Bond-girl vibes and being seemingly unfettered by the cold. 
ATHLETIC POWER-COUPLE(S)
In 2019, Nastia appeared with her footballer boyfriend, Sam Martin (though it's not totally clear they are still together), a year after splitting with Matt Lombardi. Nastia spoke out about the situation with the latter, commenting that: 
"The memories that we shared together and the things we got to do together I'll forever cherish."
Nastia had admitted that being an athlete makes one failure-adverse and that that fear sometimes seeped into her feelings about the failed relationship with Matt, but she had a strong support system to help her. 
SOCIAL MEDIA GOLD
But her romantic status hardly matters when Nastia's owning it on Instagram, looking smoking in the process. She uses her toned physique in many of her brand collaborations. 
Almost every post is flawless, although her style can vary. Sometimes, she rocks casual mom jeans and sneakers, looking like an all-American girl. Other times, she goes all out in couture ski-wear or tight bodysuits. 
Whatever the look, Nastia always rocks it. Her impeccable fashion taste is undoubtedly an inspiration to many people worldwide, whilst her occasional gymnastics throwbacks remind us of just how talented she is. 
Hopefully, Nastia will continue to grace our feeds with her neverending legs and personable captions, which show that there's real depth to this Olympic champion and Instagram influencer for the ages.