Hoda Kotb Pokes Fun at Year 2021 — See the Hilarious Quote
Broadcast journalist Hoda Kotb has been delivering hard-hitting news to American citizens for decades. But recently she reported a more light-hearted story on her Instagram - the story of 2021.
Hoda Kotb has been inside a vast number of the population's homes via their television sets as she has delivered countless news stories to the general public over the years. But recently, she administered a more humorous headline to the people. 
Over on her Instagram, where she's accrued almost 2 million followers - relatively unusual for a broadcast journalist - she's prone to posting aphorisms, inspirational sayings, and notable quotations.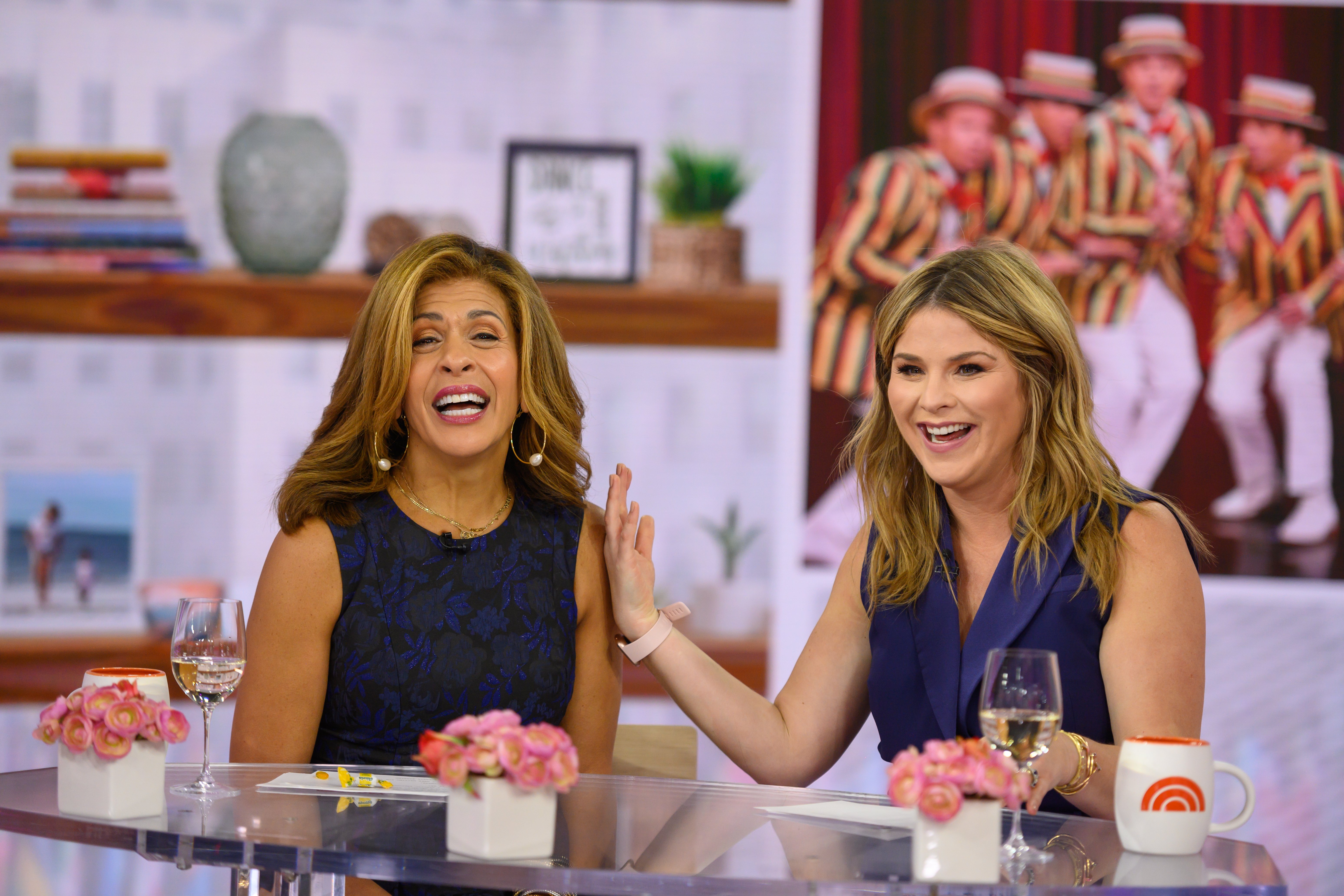 HODA'S FUNNY BONE
Many may believe broadcast journalists to be dry and serious, but Hoda proves this isn't necessarily so. In a recent upload to her Instagram page, she captured many people's feelings about our current times by posting: 
"2020 WENT HOME… PUT ON A WIG… AND CAME BACK AS 2021"
That pretty much sums it up. The relatable post garnered her lots of reactions, mostly of people expressing how hilarious the sentiment was. The post proves that she is very in tune with her viewership.
2020'S IMPACT ON HODA AND JOEL 
And when Hoda pokes fun at 2020, it's out of personal experience. The coronavirus pandemic laughed in the face of many people's wedding plans, including Hoda and her fiancé's, finance man Joel Schiffman, who were planning a destination wedding. 
Haley celebrates not one but two birthdays per year.
That wedding is now indefinitely postponed, with Hoda hoping that the summer of 2021 will show some benevolence to the couple and allow them to tie the knot in a more intimate ceremony than initially planned. 
THE LOVEBIRDS
Hoda and Joel are truly lucky to have found each other. They have been dating since 2013, and are raising two children together (with plans to bring in a third). When Joel proposed to Hoda in 2019, she was surprised, saying: 
"I was totally shocked. He had a good poker face."
Hoda's colleagues were over the moon for her and were eager to hear the details of the sweet engagement, which involved a romantic dinner on the beach, elevated by Joel popping the question.
CHOSEN FAMILY 
Recently, Hoda shared a lovely tidbit regarding her daughter, Haley Joy. Haley celebrates not one but two birthdays per year, and whilst this fact may seem a little extravagant, it actually makes perfect sense once you know the reason why. 
One of little Haley's birthdays is for the day she physically came into the world. But the other is perhaps more special: it represents the day she was adopted and became part of Hoda and Joel's loving family. 
Hoda, with her big smile and big heart, has a lot to look forward to in 2021 as she nurtures her bond with her special family, and prepares to marry Joel, global pandemic conditions permitting. Fingers crossed.
Only time will tell whether Hoda's light-hearted post was merely for giggles or whether it has some truth to it in the long-run. Given how taxing 2020 was for the majority of people, let's hope for the former.