Julie Chrisley Says Granddaughter Chloe Once Came from School in Tears Due to Racial Prejudice
The Chrisley family is used to public opinion about them due to their popular reality show "Chrisley Knows Best." But Julie Chrisley revealed that there has been racism thrown her granddaughter's way. 
Reality shows are a difficult beast: while they capitalize on providing a window into a certain group of people's lives - in this case, the Chrisley family - this window can often lead to nasty public opinions. 
For little Chloe, Julie Chrisley's young granddaughter, the comments have not only been nasty but downright racist. Many people have hurled racist vitriol at the family due to the color of Chloe's skin.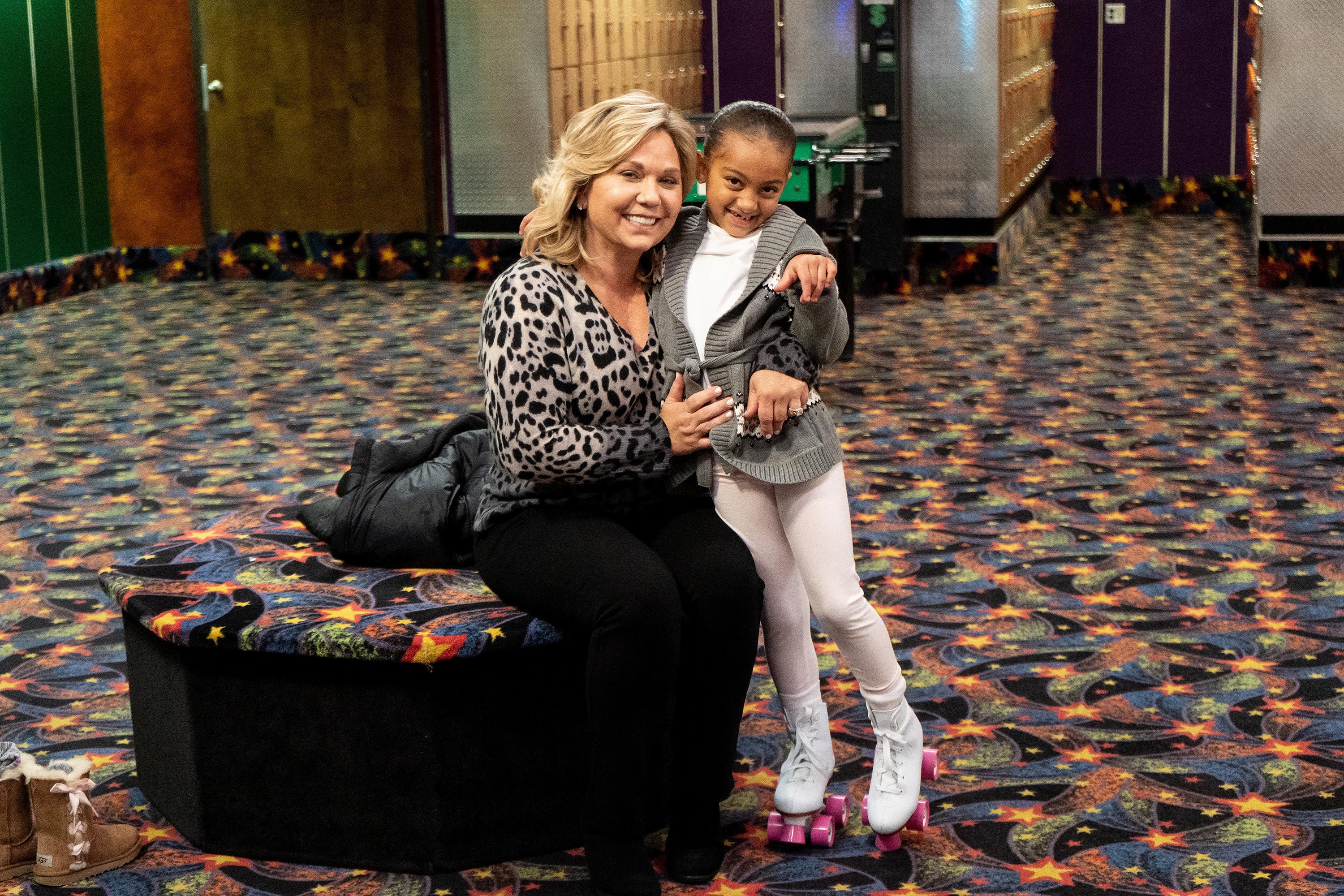 BEING BIRACIAL IN TODAY'S WORLD 
Julie vehemently defended her granddaughter against the racist comments that have been leveled on social media. But Julie also pointed to a more disturbing reality. Chloe had already experienced racism at school, crying: 
"My friends wouldn't let me play unicorn with them because unicorns are white and I'm Black."
The two different strands of racism show how endemic racial bias is in America, and if Chloe's play-time experiences are anything to go by, it's being taught early. At just eight years old, Chloe has already been a target. 
TRYING TO PROTECT 
While Chloe has already experienced racism in the classroom, this hasn't stopped Julie from trying to shield her granddaughter from the more adult discrimination that has been hurled against Chloe online. 
The grandparents/legal guardians of Chloe have done their best to teach Chloe about racism in today's society.
It is no surprise that the fierce grandmother has tried to fight against the comments and defend her granddaughter, who has done nothing other than have more melanin than the rest of the family. 
GROWING UP IN THE SPOTLIGHT 
The Chrisley family dynamics can get a bit complicated, but Julie and her husband Todd were awarded full custody of Chloe for a myriad of reasons. They have risen to the occasion, with Todd gushing: 
"THIS CHILD IS OUR BLESSING and we will honor that for [every day] we are given and beyond" 
Chloe's grandparents/legal guardians have done their best to teach Chloe about racism in today's society while still instilling in her a sense of pride for the way she looks and where she comes from. 
PRACTICE WHAT YOU PREACH
Todd, like Julie, has also been quick to defend little Chloe. When faced with racist Internet bullies spewing their opinions about his granddaughter, Todd used his faith as a tool to rebut the comments. 
He calmly reminded one commenter that tolerance is one of the pinnacles of faith and implied that they needed to reflect upon their own ignorance and hate. He cleverly used religion as a way to reason with the racist.
Julie has her hands full being a reality star and being a doting grandmother to Chloe, but it is great that both she and Todd have not shirked from their responsibility to teach Chloe about pressing social injustices. 
Hopefully, increased awareness will make the racism Chloe has been subjected to more and more uncommon. For now, the family will have to keep doing what they can to educate Chloe and her online detractors.