Officials Rescue Horse and Pony That Were Trapped in Mud for Nearly 18 Hours
A recent video shows the dramatic moment when rescuers were able to pull a horse and pony out of mud, where they'd been trapped for almost 18 hours in Northern California.
Most would associate mud with porcine creatures, but recently it was a horse and pony duo who found themselves stuck in the brown matter. The drama unfurled in Northern California. 
After a mudflow liberated the horses of their fence, they went wandering about the area. It was there that they encountered some particularly deep mud, and got stuck. They were there for 18 hours.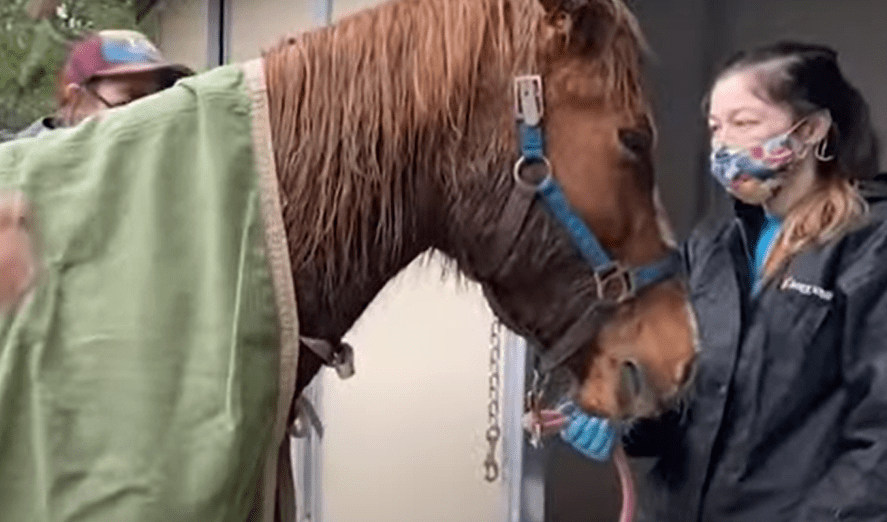 NOT HORSING AROUND 
Rescuers were able to get to the scene and used some heavy-duty equipment to get the horses out from the muddy terrain. One rescuer confirmed that the horses were not where they were supposed to be, saying:  
 "That fencing being brought down by the intense level of the slide definitely definitely gave them access to areas that they shouldn't have been in." 
The majestic animals had been submerged chest-deep in the mud, which was a pretty dangerous position to be in, especially for the mare who was also on her side, unable to maneuver her feet. 
A HEROIC RESCUE 
Several members of the community gathered to assist in the rescue. Rescuers from some Bay Area fire departments joined forces with SPCA Monterey County rescuers as well as neighbors with humble shovels. 
Just last December, a sea lion got stuck under a San Francisco police boat and had to be rescued.
The rescue mission was a success, as after some time and with the help of a front loader, the horses were removed from the stubborn mud in which they'd been forcibly bathed for the night. 
BACK ON THEIR FEET 
Luckily there hasn't been too much of a dramatic aftermath. After some hours, the horses stopped shivering, and the next day they seemed back to normal, eating and drinking properly. 
The horses had been treated to a luxury overnight stay at the Steinbeck Country Equine Clinic, where they were monitored by vets and taken excellent care of. After their ordeal, it was better safe than sorry. 
Stormy weather conditions can make the land much more susceptible to debris flows, and because of this, people should be on high alert for not only their own safety but for those of their animals. 
ANIMAL GUARDIANS
In fact, SPCA Monterey County had attempted to preempt any problems by putting around thirty animals in shelters before the storm got bad. Unfortunately, our unnamed muddy duo was not among them. 
All's well that ends well though, as the mare and pony seem to have gotten out of it without their spirits muddied. This is thanks to the valiant animal rescue mission, which is one of many recent rescue efforts.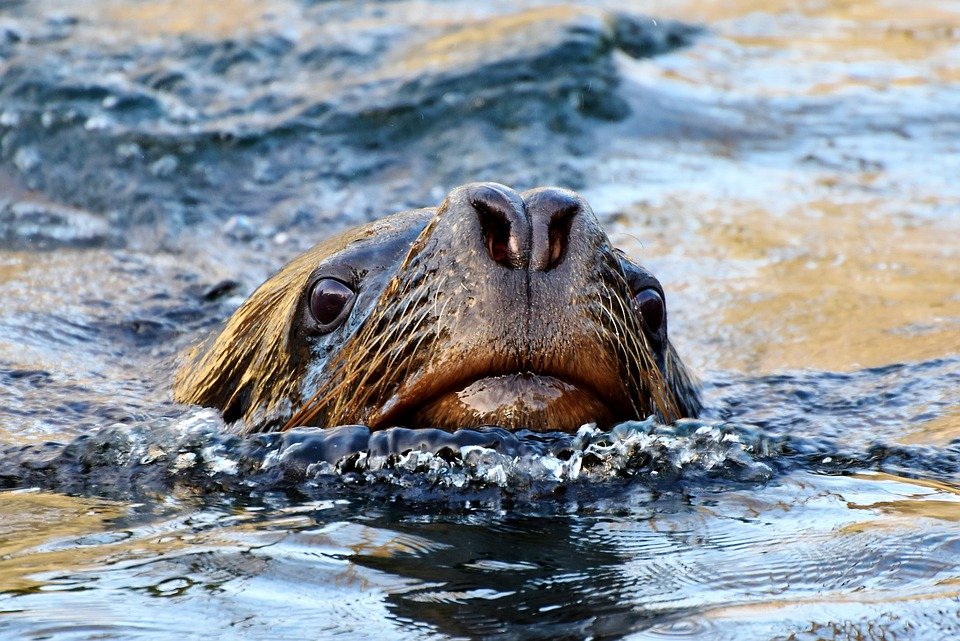 Just last December, a sea lion got stuck under a San Francisco police boat and had to be rescued. The creature was dubbed "Frosty", and was rescued looking a little worse for wear than our equine friends. 
The police handed sickly Frosty over to the Marine Mammal Center to run some tests and begin treating the animal. Thank you to all the selfless volunteers who look out for our planet's animals!