Kate Hudson Is All Smiles Posing with Her Youngest Daughter Rani, 2, in a Sweet Photo Shoot
Actor, author, businessperson and mom Kate Hudson showed off her silly side in a new photoshoot for InStyle magazine. She and her youngest daughter, Rani, were matching in the snaps. 
Kate Hudson has enjoyed a long and successful acting career, earning herself a Golden Globe and an Academy Award nomination for her work in "Almost Famous," among other accolades. 
Now that she's a mom-of-three, Hudson is also taking time to enjoy family life. Recently, she and her youngest daughter, Rani Rose Fujikawa, were the subjects of a charming photoshoot that showed their tight bond.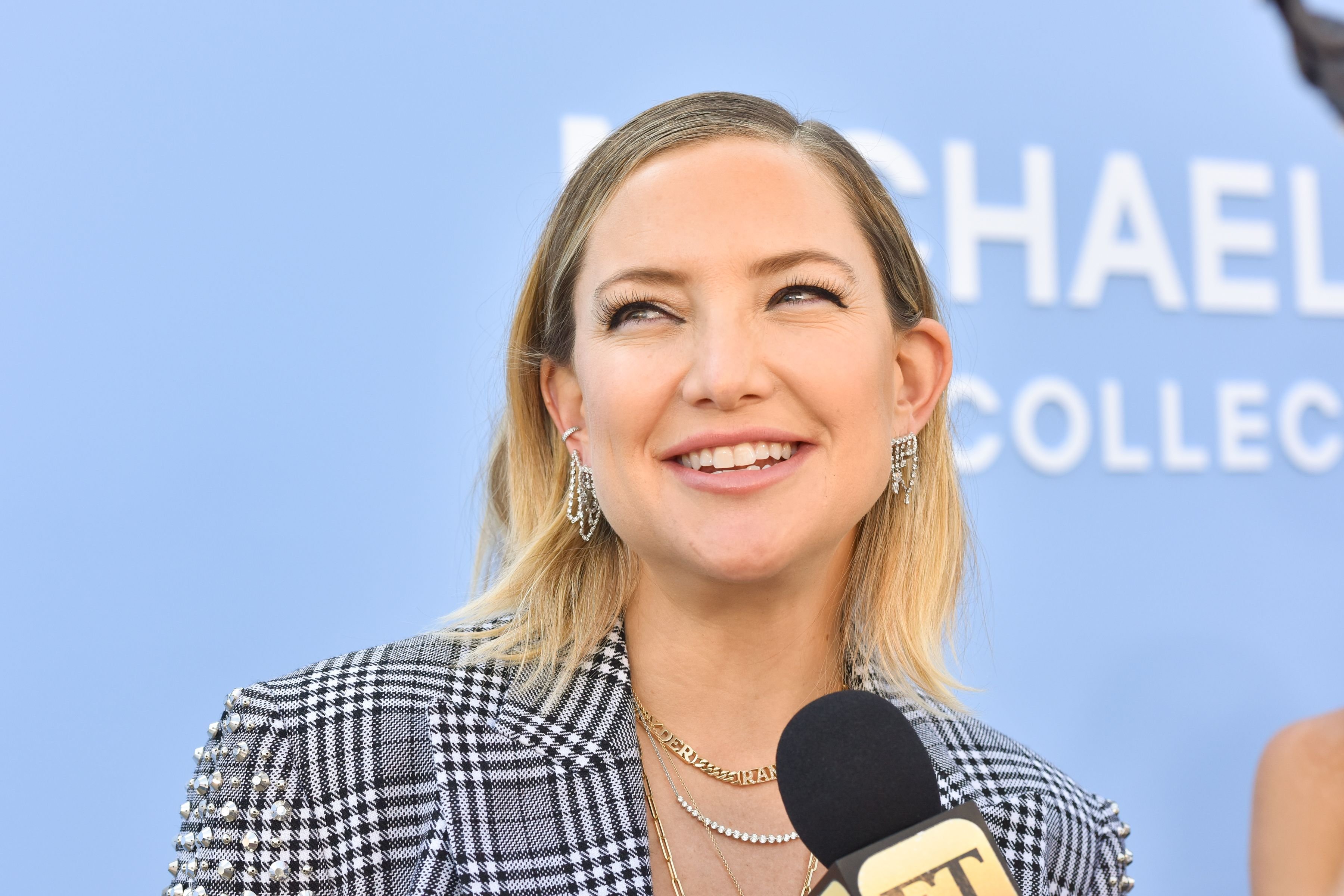 ALL SMILES
In one of the photographs, Hudson seemed to be laughing joyfully at something, whilst little Rani's face was frozen in a hilarious expression with her eyes closed. In the accompanying interview, Hudson said: 
"I like hopeful characters. I like characters who can laugh and cry at the same time."
She was referring to her preferences for acting roles she takes on. In the interview, Hudson also touched on a myriad of topics, including who she tends to be drawn to romantically and why (spoiler: it's musicians). 
HOLLYWOOD LEGACY 
Hudson isn't the only famous one around these parts. Her mother is the legendary Goldie Hawn, who may be remembered for her roles in "Cactus Flower" and "Private Benjamin." Hudson's had big shoes to fill. 
Whether Hudson's posing with her beautiful blended family or flying solo in her snaps, she always looks immaculate.
Now that little Fujikawa is around and in the spotlight too, that makes three generations of the famous family to show off to the world. Fujikawa might be small, but she's already making hearts melt across the globe. 
MAKING HISTORY 
Last year, Hawn, Hudson, and Fujikawa made history by all simultaneously appearing on the cover of People magazine's "Beauty Issue." It was the 30th anniversary of the issue, so it was apt that three generations would grace its cover.
In the issue's cover story, Hawn and Hudson chatted about things such as their respective parenting methods and the ways in which the coronavirus pandemic revealed the strength of their family bond.
Hawn put in some sweet words for her long-time partner, Kurt Russell, with whom she has spent the global crisis. Meanwhile, Hudson recognized that Hawn and Russell are an inspiration to her. 
PARENTING WITH STYLE
Hudson, whose family comprises her partner Danny Fujikawa, Rani, and her two older sons Ryder and Bing (the latter two being from previous relationships), are a tight-knit bunch and frequently appear on Hudson's Instagram feed. 
Whether Hudson's posing with her beautiful blended family or flying solo in her snaps, she always looks immaculate. She rocks anything from couture dresses to her own athleisure brand, "Fabletics." 
Hudson's entrepreneurial prowess is just one of her talents and passions. She may be best-known for her acting chops, but her love of music is also visible, and clearly shared with her musical beau Danny. 
This all makes for an exciting family environment within which little Rani is set to grow up. As the youngest of three generations, who knows how she will contribute to this legacy of strong women.