If you find two cats in this picture in one minute, then you are a genius
Few things are as effective to keep the brain young and strong as a good riddle, and this one gots everyone scratching their heads.
According to Hola Hola, people love to solve riddles that stimulate their intelligence and even curiosity, as they can keep people's mind young.
The same outlet explained that these activities are linked to better intellectual capacities during the most advanced stages of life
They also help to increment astuteness and mental agility. Due to this, it is recommended to train the brain using these simple riddles.In the next image, taken from a XIX century book, the objective is to find two cats, but this task may seem easier than it actually is.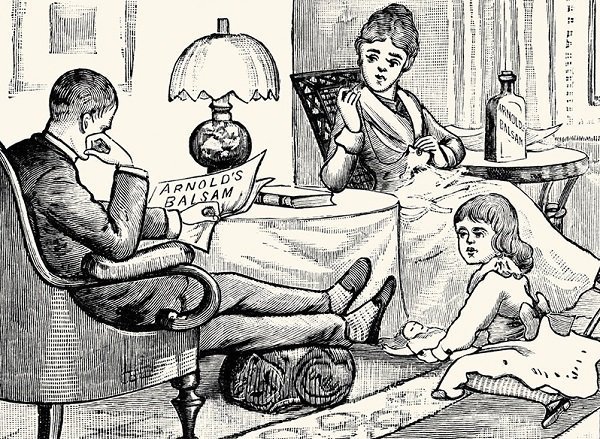 The image shows an idyllic scene of a late XIX century family enjoying their time in their living room. A mother, a father, and their lovely daughter are shown spending quality time together. The father is reading the newspaper, the mother is knitting, and the little girl is playing.
Also in the image are the two pet cats of this family, but they love to hide in plain sight. If you can find them in less than five seconds, you might be a genius.
Any luck? Most people have no trouble in finding the first cat, but they can't find the second one with only five seconds.
Try one more time, this time, look extensively and discover the other hidden cat in the image. Many people can take a long time to find the two cats. In the next image, the answer is highlighted.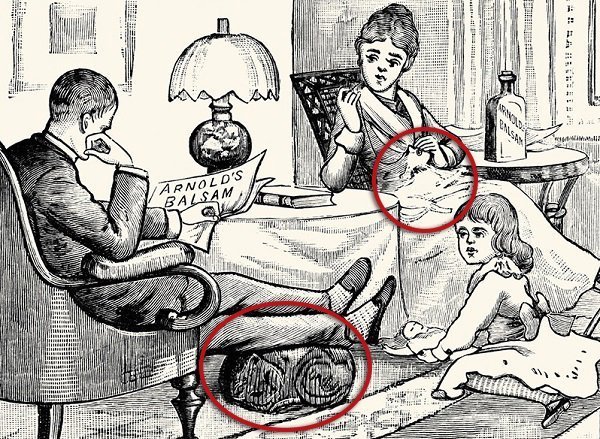 The dark cat is hidden lying under the father's feet, serving as an ottoman chair, as it obviously loves his feet's warmth
The second cat is a bit trickier, as it is lying on the mother's lap, hidden in plain sight right on top of her knitting project. How much did you take in finding them?