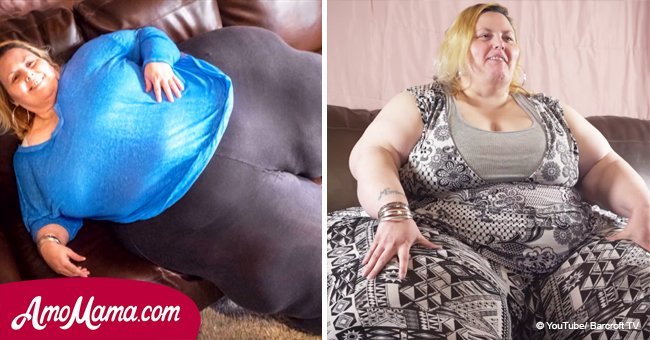 Woman with 93-inch hips wants to hold Guinness world record

This woman is willing to take the risk just to get the world's biggest hips.
As reported by Aunty Acid, Bobbi-Jo Westley's hips measure 93 inches around, but she wants them even bigger just to hold the Guinness world record.
Mikel Ruffinelli is currently the woman with the biggest hips in the world. Her hips measure an incredible 99 inches around.
Westley, from Pennsylvania, USA, weighs in at a hefty 542 lbs. She said that she isn't concerned about putting her health at risk just to achieve her goal.
"My hips are what makes me unique. It's what makes me 'me'. When I realized that there were men out there who like my shape, I was kind of surprised," she said.
Because of her hips, Westley makes about $2,000 every month from making internet videos or appearing in erotic webcam sessions with her fans who love her curves.
The obese woman revealed that men all over the world find her irresistible and that she has even received marriage proposals.
"I'm very confident and it's my body so if I want to show the world me naked or in bra and panties that's what I choose to do," she said.
Westley added that she's popular because of her hips and butt and that "it's the first thing that people notice."
The mother-of-five claimed that her size is mainly due to a thyroid condition, according to Aunty Acid.
Westley explained that she had always been slightly bigger, but then after each of her pregnancies, her hips and butt got bigger.
Some of her favorite foods include salad, barbecue chicken, barbecue pork chops, macaroni, and cheese, she said.
Westley's life changed when she was approached online about modeling. She performs under the stage name Ultimate Pear.
She said she receives between 40 to 50 Facebook messages a day from men requesting explicit pictures and webcam sessions.
Though she would like to set the world record for largest hips, Westley admitted that a normal life also appeals to her.
Please fill in your e-mail so we can share with you our top stories!