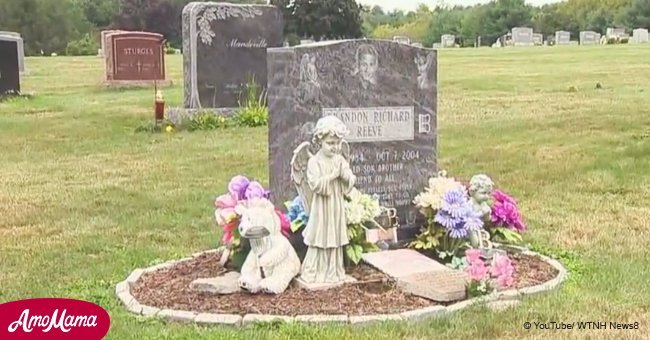 Women steal relic from graves not knowing cameras filmed them. Cops make them pay

They faced public ire after doing an astonishing thing.
As reported by American Web Media, two women were caught on surveillance camera stealing something from the graves at Grove Street Cemetery in New London, Ohio.
The town with 2,300 people shares the same cemetery. The residents noticed that some mementos such as flowers and vases kept on disappearing from the grave sites. They had no idea that the vandals were a member of their own community.
A local resident said that their parents, grandparents, and great-grandparents were all buried there. Many of other residents have a similar story.
One of the victims revealed that the flower pot she gave to her father for Father's day in 1977 was stolen and that the sentimental value of that pot cannot be replaced with money.
To find out who the culprits are, a new surveillance camera was set up at Grove Street Cemetery. That's when they identified the thieves.
According to police, Grove Street Cemetery reviewed the security footage. In the video, a car is seen rolling up on the site. Two women got out and began stealing from the graves. Then, they put all the valuable things in the car.
American Web Media reported that it seems the two women are purposeful and that they planned this crime because they really know what they want. These women showed no respect for the dead and the families left behind.
The suspects, Evelyne Cantu, 61, and Donna Riley, 63, were immediately identified by the authorities. The residents became enraged when they learned the whole truth.
As it turned out, one of the thieves was a trusted member of the community. They even told her things about their families which she had used against them to steal.
The two women were both charged with misdemeanor theft charges. But they pleaded not guilty in the court.
Please fill in your e-mail so we can share with you our top stories!