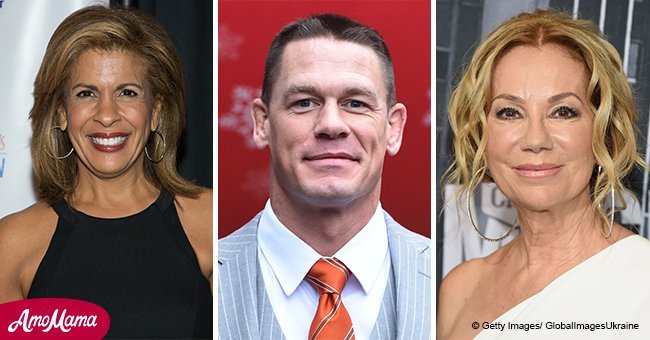 Hoda Kotb on signing a pre-nup before walking down the aisle again. Maturity?
The Today co-host revealed if she will ever get a prenup or not.
John Cena was a guest on the show. The hosts present were Hoda Kotb and Kathie Lee Gifford.
During the episode, Cena was able to lead Kotb into confessing whether she would want to have a prenup or not before getting married once again.
Entertainment Daily shared that Cena started the conversation by revealing that he made her fiancée Nikki Bella sign a prenup.
The wrestler was explaining that he needed the document for protection "in case of a disaster."
As revealed by Cena, Bella did not think twice about signing. It was at that moment when he realized that his fiancée was the type of woman he should never let go.
Although, Cena clarified that he made Bella sign for a prenup mostly to "protect her" and all her own assets.
Talking to Kotb, he said, "She is an independent woman, she has made her own money, and she is proud of that. She stands for that."
Gifford then turned to her co-host and asked whether she wants to have a prenup made for her and her boyfriend, Joel Schiffman.
Kotb was very careful in answering Gifford's question. She said that she probably would go for it because of her history in marriages.
"It doesn't mean that there's any distrust because there isn't. I think if you've gone down the road once and you've got burned in that lane, you think to yourself, 'I know it won't,' but it's hard. You get afraid," she said.
In 2005, Kotb tied the knot with former tennis coach Burzis Kanga but they ended their marriage in 2008.
By 2015, she started dating Schiffman. They are still together until today as boyfriend and girlfriend.
Even though they are not married, they had adopted a baby girl named Haley Joy.
Please fill in your e-mail so we can share with you our top stories!