Blake Lively flashes her cleavage in plunging dress as she joins Ryan Reynolds at recent outing
Ryan Reynolds laughed at speculations that he and Blake Lively were headed for divorce. 
Since then, the couple has been going on appearance after appearance since the rumors were squashed. 
"If there's one thing I'm infinitely proud of in this picture, it's the incredible hair styling that I did on myself."
Last Monday, Ryan Reynolds brought his wife Blake Lively out on a date as they attended another red carpet appearance together. The couple could not keep their hands off each other as they posed for photos. 
The 'Deadpool' star, 41, happily stepped aside as his 'Gossip Girl' wife commanded all the attention in a black leather sleeveless top which she paired with a monochrome patterned skirt.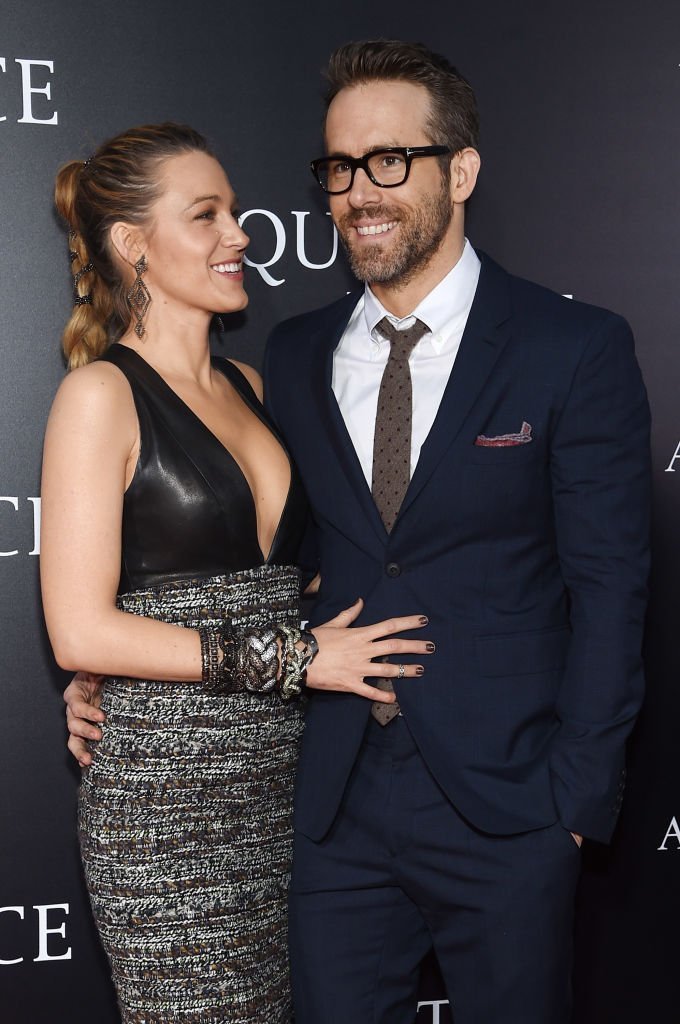 Blake accessorized her look with matching bangles on her right arm, large pendant earrings, and gold and silver heels. She scraped back her blonde hair into a braided ponytail, which she claims she did herself. 
Ryan on the other hand, looked great in a blue suit which he paired with a white dress shirt and brown shoes. He wore brown brogues and black-framed specs. 
The Reynolds have been married for six years, and share two daughters together namely James, 3, and Ines, 1.