Iskra Lawrence shows off her gorgeous legs in a daringly short maroon mini dress
Iskra Lawrence is no stranger to the red carpet, and she definitely knows her best angles.
She proved just why she is a fan favorite as she stepped out during day-two of the Beautycon Festival at New York's Jacob Javits Center last Sunday.
As seen on The Daily Mail, the 27-year-old model showed off her great figure wearing a belted maroon denim dress that showed off her hourglass figure.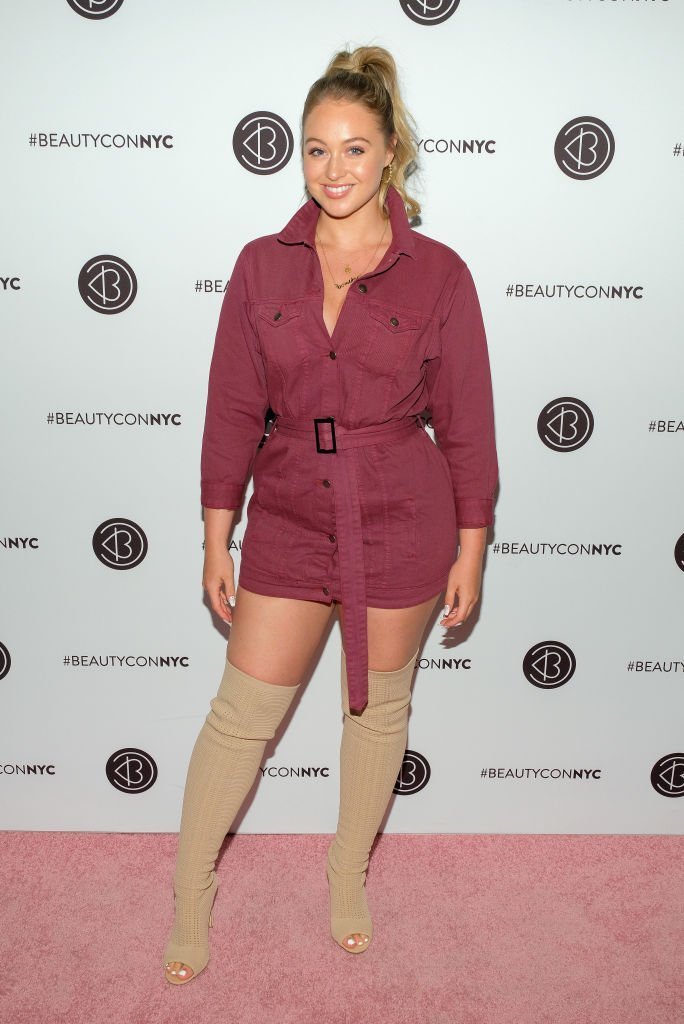 She paired her ensemble with caramel thigh-high socked boots that hugged her legs.
Iskra swept up her golden brown hair into a high ponytail, making sure that her beautiful face got all the attention that night.
Just a night before, Lawrence turned heads during the first evening of the beauty weekend last Saturday.
The beauty expert donned a form-fitting jumpsuit that had red, white, and blue stripes throughout the piece.
To add to her look, the NEDA brand ambassador wore baby blue heels that were embroidered with a delicate lace strap.
Previously, the catwalk queen revealed that it has not always been easy with regards to her self-love.
She used to be very insecure about her body weight, and her being dropped from her agency because she was 'too big' caused her to starve herself.
The British beauty also shared how the 'lack of nourishment' she was giving her body due to fad diets she used to do led to 'awkful concerntration and blurry eyesight'.
"It's really detrimental to your mental and physical health doing any kind of extreme fad diet and abusing your body with exercise. I started to control everything that I ate and became obsessed with calories and measuring myself. That led to body dysmorphia."