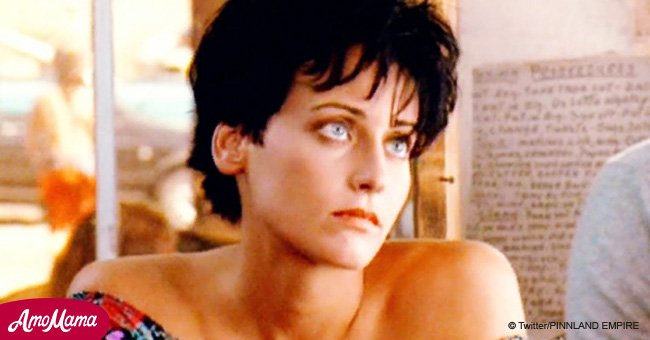 Lori Petty was famous in the 90's. But you wouldn't recognize her today
From 1996 to 2007, famous Lori Petty continued acting, but only in low-budget indie fare that no one saw. She was 33-years-old and it seemed like Hollywood had forgotten her.
According to a Shared report, she was gorgeous, likable, funny, and just straight-up talented. After A League of Their Own, she went on to wow us in big family hits like Free Willy, as well as more mature fare like The Glass Shield and In The Army Now.
Shortly after though, she seemed to disappear. Even in the early 2000s plenty of people were asking "where is she now?" Was Tank Girl really a big enough flop to cause her to leave acting entirely?
The industry is notoriously hard on women, who have a small percentage of the roles men have to compete for to begin with, and it seemed like Lori Petty wasn't fitting in anywhere.
Petty decided to take a break from major Hollywood productions, as she seemed to be tired of the spotlight. But in 2008, her experience paid off. The 45-year-old came out with her first directorial project, The Poker House.
The Poker House opened a world of options and gave her a chance to see the movie business from a different perspective. She has been working on a follow-up and didn't really care if she didn't act again.
Based on Petty's own childhood, The Poker House is about three young sisters living in a brothel with their prostitute mother. The oldest sister, Agnes, played by Jennifer Lawrence, is raped while living at the house.
However, Agnes manages to find some joy in the end while staying strong for her younger siblings. Agnes is the Petty surrogate and the movie spoke to the director's willingness to portray brutal honesty for her art.
One person who saw Petty's movie was Debra Granik, a filmmaker who liked Lawrence enough to cast her as the lead in another project about a young girl forced to grow up too fast: Winter's Bone.
Months later, Lawrence was nominated for the Best Actress Academy Award, and two years later, she won one for Silver Linings Playbook. Lori Petty, as it turned out, had discovered a star, two actually, Chloe Grace Moretz is also in The Poker House.
As to her acting career, Lori Petty has had something of a revival in recent years thanks to her role as Lolly Whitehill in Orange Is The New Black, which has earned plenty of critical and financial success for Netflix.
Please fill in your e-mail so we can share with you our top stories!