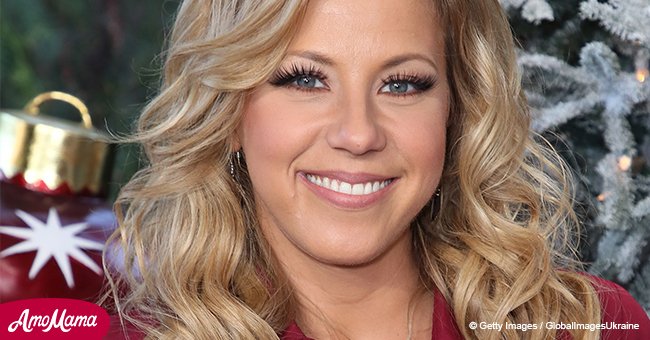 Jodie Sweetin flaunts perfect body looking so happy while holding a little baby in her arms
Jodie Sweetin was at the Pediatric Interim Care Center three weeks ago spreading some love. The former actress has struggled with lots of things in her life including drug addiction, but she won that battle and is now an image of hope. Her post was liked by over 48,000 and several others commented on her kindness.
Looking through Sweetin's Instagram feed, one can't help but notice her glowing skin. Her secret? The Fuller House actress is in love with Mescal Wasilewski. She summarized her love in an Instagram post on Valentine's Day this year.
"Find someone who you can share this kind of love with ... Someone who doesn't just show you they love you one day a year. Who isn't afraid to look silly when they tell you they love you. Who doesn't judge you for past mistakes, but who wants to build a better future together. Who builds you up and never makes you feel small. Who supports your dreams and hopes and desires, and also has those of their own. Who doesn't put a price tag on your love. Who holds your hand when you're scared and doesn't run away. Who loves you, not in spite of your weirdness, but because of it. Who makes you a priority in their life, no matter what. That's the kind of love we all deserve. Anything less isn't worth it."
Sweetin has been married thrice before and has 9-year-old Zoie and 7-year-old Beatrix to show for it. She and Wasilewski have been dating since fall, and things seem to be going great between them. Sweetin, who one lost almost all the money she had made from acting through drugs is a changed person and an example that child stars can clean up when they fall.
Talk to us in comments.
Please fill in your e-mail so we can share with you our top stories!