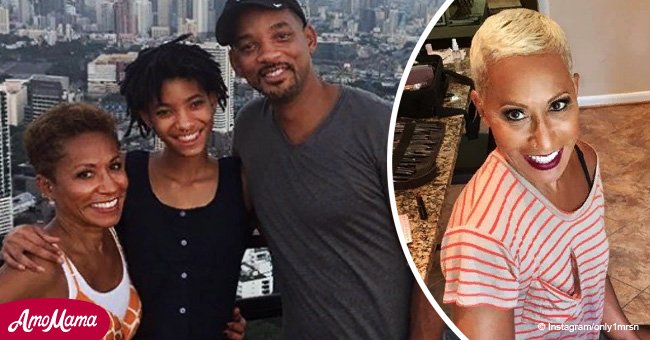 Will Smith's mother-in-law, 64, impressed everyone with chiseled abs in a striped bathing suit
Will Smith's mother-in-law is as beautiful as her daughter, actress Jada Pinkett Smith
You may never have heard this lady's name, but her daughter, son-in-law, and grandchildren are all celebrity movie stars. Adrienne Norris is the mother of Will Smith's wife, Jada Pinkett Smith, and it from this beautiful woman that the actress inherited her looks.
Norris astounded the Internet by posting a photograph of her self on Instagram on the 13th of May 2018. Norris, 64, showed off her astonishing figure in a sizzling striped turquoise, pink and black bikini.
Norris' stunning figure would be the envy of most women a third her age, and her looks are ageless, just like her daughter's.
Jada refers to her glamorous mother as an influence in her life, a woman who has shaped her character and taught her to see the world and herself in a positive and constructive way.
Willow, the Smith's daughter, and Norri's granddaughter has followed her parents and her brother's footsteps into show business. In a shocking, and heartbreaking revelation, Willow confessed to her mother that her insecurity and emotional pain had driven her to self-harm, reported the Inquisitor.
Willow admitted that she had started cutting herself at a very young age, but has since then come to terms with her fears and resolved her self-esteem issues. Jada was shocked and tearful but assured her daughter of her love and continuing support.
These three women have more in common than just their looks, they have honesty, strength an unbreakable bond of love for each other.
Please fill in your e-mail so we can share with you our top stories!